FACEBOOK
SOCIAL MEDIA
My Facebook Account Hacked How to Recover – Facebook Hack Fix
My Facebook Account Hacked How to Recover, Facebook Hack Fix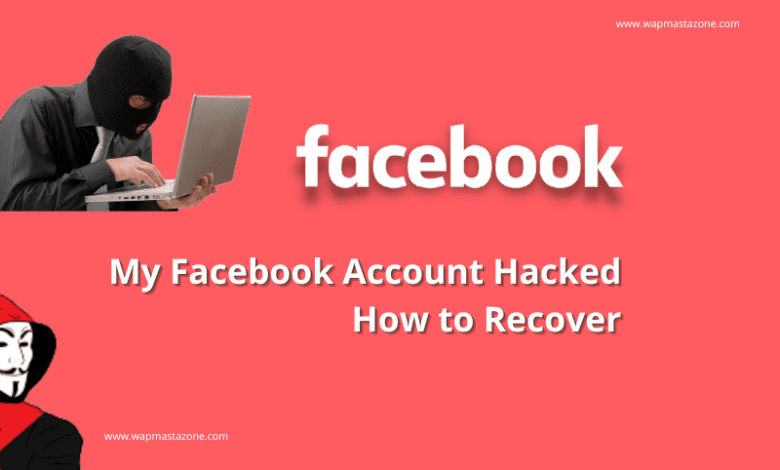 My facebook account hacked how to recover, Facebook Hack Fix, Facebook Hack Help,
Hackers have always been looking for loopholes since the inception of the internet. They target private or public organizations, institutions, websites, and individuals. So, how do you prevent your Facebook account from being hacked? this question is what I will address in this article. 
When it comes to Facebook hacks, hackers target Facebook accounts, business owners, Facebook groups, and pages.  Imagine a business page you have built for many years getting hacked! the vulnerability of being hacked could be from you or your account manager due to carelessness, and this is why you have to stay secure so as not to fall victim.
Also read: Facebook Lite Login and Sign Up Complete Guide
Suggested read: Social Engineering and Prevention Measures
Also read: How to know and What to do if your Phone is Being Monitored by Spyware
Studies have shown that at least 100,000 Facebook accounts are compromised every day because social media users often don't secure their accounts, as such, they become vulnerable. More recently, there have been many attacks on top Instagram influentials account. Hackers can gain access to your business or individual Facebook account through email attachments, phishing scams, malware, and so on.
Why Would Hackers Want your Facebook Business Page?
They try every possible means, and they do it for many reasons. It could be to temporarily or permanently shut down the user's account, to exploit the account owner, to claim the account, pranks, etc. Hackers gaining access to the account simply means they have access to the account data and they can easily collect the data and any other account linked to it e.g, banking details, and other social apps.
Amidst all these, you stand to lose money, time, trust, mental stress, and your page/group. For these reasons, you have to secure your accounts.
Also read: Enable Facebook Dark Mode On Your iPhone & Android
My Facebook Account Hacked How to Recover? – Facebook Hack Fix
7 Strategies to Prevent Facebook Hack –
There are my ways you can prevent Facebook hacks;
1. Use a Strong Password
It is important that you don't use one password for all your online accounts in order to prevent a Facebook hack. Use different and strong passwords that can not easily be generated by computer bots. You can use combinations of alphabets, numbers, and characters with upper case and lower case. Take, for example, the password for your Facebook account should be different from the password you are using for your financial accounts.
You can as well use a password manager if you are someone who can't manage many passwords. Password management allows you to store many passwords safe and secure and you can access them whenever you can't remember. Also, don't enter your password on non-secure websites so that you don't expose your password. It is important that you always check the domain before logging into any website. By so doing, this won't leave your individual or business account vulnerable.
Also read: How To Block Followers From Seeing Your Instagram Live or Story
Also Read: 10 Signs of a Malware Infection on your Computer
2. Use Two-Factor Authentication
Two-factor authentication is a means of setting multi-layered security levels. This means that an additional password would be requested for security confirmation any time you try to login into your account. The additional security could be text confirmation through SMS, call, code, or authenticator.
You can activate the additional security by following the steps below;
go to settings on your Facebook account
select security and login
then edit the option "Two-Factor Authentication"
select the option that you want then confirm.
Remember that once you activate it, it will be required anytime you try to log in from a new device or anyone tries to access your account.
3. Log Out of Facebook After Using Shared Computers
If you at any point use a public or shared computer to access your Facebook, then it is important that you always log out. It could be at a cyber cafe, library, office computer, or your friend's PC. You risk your account been hacked if you have been doing that. The easiest way to sign out is to use the option "sign out on all other devices" under the security and login settings. The option will automatically log you out on all devices. But if you think your account has been compromised, then you should consider changing your password.
4. Create Multiple Admins for the Account
Business Facebook accounts, pages, and groups should also create multiple admins that are accessible to the owner. This way, the other admin can have his/her own access without using the owner's account.
If the account is hacked at any point, the other admins can quickly take swift action to recover the account. However, the urgent attention of the other admins would determine if the account can be recovered. The temporary account manager should also be removed after they have completed their task.
Also read: How To Make $100/day on Fiverr – Complete Guide
5. Only Accept Friend Requests From People You Know
Don't just accept friend requests because you want to have many friends, but accept friends from people you know. I say this because, hackers often use your biodata like email address, date of birth, username to guess your password. If you are patient enough to go through new friend request profiles, you would easily detect if the person is genuine or not.
6. Report Any Unusual Activity to Facebook
Urgent action requires immediate action. You should report unusual activities to Facebook security so they can look into them. By reporting, Facebook can help you block suspicious activities from your account and you can also block any user by yourself.
7. Read Security Emails from Facebook
It is recommended that you read security emails from Facebook so as to stay up to date on security issues and to prevent the Facebook hack.
You should also be very careful of phishing messages. There are times when hackers send you messages in an attempt to lure you to click the link. Sometimes, the message would look like the message below; 
"We've noticed that you're having trouble with logging in to your account. If you need help, click the button below and we'll log you in.
The message may come with an attachment, so be sure the message is from Facebook before opening it. If otherwise, delete the message or you can log in to your Facebook account to check security messages from Facebook under your account security and login settings.
Also read: 9 Most Deadliest Computer Viruses that Stood the Test of Time
How to Prevent Facebook Hack Summary?
In summary;
Activate 2-step verification
Use strong password
Log out of Facebook after using shared Computers
Only accept friend requests from people you know
Report any unusual activity to Facebook through Facebook's Help Center
Read Security Emails from Facebook
Also read: 7 Brilliant Ways to Make Money Online in Nigeria 2021
Also Read: The Complete difference between PayPal FnF and PayPal GnS
my facebook account hacked how to recover, Facebook Hack Fix, Facebook Hack Help, my facebook account hack how to recover