FREELANCING
Practical guide to Becoming a Successful Freelancer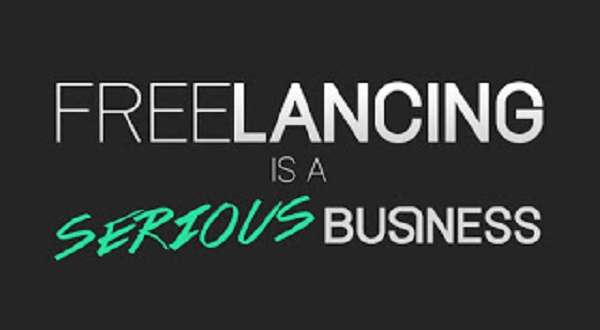 Becoming a freelancer can be liberating — and also a little terrifying. Where do you even begin? What processes and structures do you need to have in place? How do you find clients? And how do you know how much to charge?
What the Experts Say
"Going out on your own isn't always a deliberate choice," says Sara Horowitz, head of the Freelancers Union and author of the Freelancer's Bible. Some people do make the switch consciously in order to capitalize on their unique skills and networks, earn more money directly, escape the corporate grind, and have more work-life flexibility. Others end up as their own bosses because they've left jobs and are trying to figure out what's next, or they start doing a few projects on the side and realize the work is enough to be their main gig. Sumeet Goel, who founded HighPoint Associates, a professional advisory firm that staffs independent consultants at companies ranging from midsize ones to the Fortune 500, agrees that many freelancers often happen into it: "I'd say 90% go down this path because of circumstance. It's not so much that they decide to do it; it's more that they wake up one day and they're an independent consultant." Whether you chose to freelance or it chose you, you'll only be successful if you follow some important steps.
Also Read: What Search Engine did People Use before Google?
Reach out to your existing network
A robust network is a freelancer's best friend. The goal is to start your business with "a group of people who really care about you" and who are ready to support you along the way, says Horowitz. Reach out to the people closest to you to let them know what you're doing. This doesn't have to feel like you're begging for work though, says Horowitz. In fact, she advises taking people you like out to coffee or lunch "before you have an 'ask'" and offering to help them out in any way you can. "It's the equivalent of doing informational interviews. You're just making clear the kind of work you're doing now and that you're available to help anyone who might need it," she says. Being in touch with your network isn't just important at the beginning. Goel says it's crucial to build time into your schedule going forward to continue networking. "You never want to be so busy that you can't reach out to the people who can help you," he says.
Make new connections
It's important to have a few fellow freelancers you can turn to for advice and support in your network. Sure, they may be "the competition," says Horowitz, but they are also a great source of information. Look for professional associations in your field, search LinkedIn for people who are in the same business, and attend conferences in your areas of expertise. Horowitz's organization hosts monthly meet-up events for independent workers in 18 cities across the U.S. "It's a great way to get to know people in the context of building your business," she says. If you're concerned about the networking aspect of being out on your own, you're not alone. The Freelancers Union has a host of resources, including an "Authentic Networking Guide" that, according to Horowitz, "outlines some best practices for new or nervous networkers."
Determine your fee
Knowing how much to charge is one of the things your network can help you with right away. Horowitz suggests asking your fellow freelancers what the market is like for your skills and what their rates are. Don't make the mistake of basing your fees on what you need to earn. "This isn't about your expenses," says Horowitz, "so don't add up your mortgage payment and your other costs of livings to figure out your hourly rate." If you're moving from a full-time job, Goel suggests this calculation: Take your cash compensation and divide by 250 (which is the number of billable days after factoring in vacations, sick time, and typical downtime) and then add 25%–50%. Then take that figure, compare it with the rates you've gotten from your network, and find a middle-ground number you can float as an experiment and then adjust based on feedback from potential clients. You may have to quote a lower rate at the beginning, while you're still figuring how much you're worth and trying to win work. But plan to raise your prices sooner rather than later. Horowitz says you'll know when you've hit the right level: "When you're reliable and good and you charge a fair rate, people rehire you."
Also Read: How to Unhide or Hide Caller-ID on Infinix Android Phone
Find a good accountant
Even before you have money coming in, hire a trustworthy accountant. "I always recommend getting someone who can help you set things up properly," says Horowitz. "This might be a lawyer, but I find that the kind of support you need is more about economics than law." A professional can advise you on whether it makes sense to incorporate, how to save in taxes, and how to manage all of your expenses. Goel suggests setting up an LLC or similar designation to separate your business assets from your personal ones. He also recommends signing up for a business credit card right away, which will "make taxes and tracking expenses easier" and "get you in the right mindset."
Familiarize yourself with the legal issues
While you don't necessarily need a lawyer to help you set up an LLC, it's good to have someone you can turn to for legal advice, especially at the beginning. Goel says you should look for someone who is "business-minded, not legally-minded." Have this person help you understand the basics of a nondisclosure agreement and an independent contractor agreement. He adds that "99% of the time they're the same" thing, so once you are familiar with the language, you can sign without consulting a lawyer each time. One of the more worrisome legal risks that contractors face is nonpayment, which is why Horowitz suggests that you "insist on contracts" that will "protect you and your work" from trouble. "If you think you may be in a nonpayment situation, stop work immediately and contact your lawyer," she says.
Have your paperwork in order
When you start fielding requests from potential clients, you want to be able to respond quickly. Goel recommends having business cards, your résumé, a basic letterhead, and possibly a logo (which you can hire a graphic designer to put together pretty easily) ready to go. You should also prepare a standard statement of work, invoice, and contract. Many clients will have their own contract template, but you should have one just in case. Horowitz suggests having a lawyer look over that as well to ensure it "includes clauses appropriate to your industry." Templates for each of these are available online, including on the Freelancer Union's website. "Pick a template and personalize it," Goel recommends.
Get the word out
When you've got the above logistics sorted out, it's time to "transition to the active marketing stage," says Horowitz. Making yourself findable is important. At a minimum, you want to have an updated LinkedIn profile that makes clear you're looking for opportunities and possibly a simple website. You also can look for opportunities to be seen as an expert in professional circles: Speak at an event, be active in online communities, etc. Continue to reach out to your network, too, including friends and family members, who "can often be a source of great referrals."
Set your schedule
Freelancers sometimes make the mistake of taking on too much work and getting overbooked. From the beginning, make sure you have room in your schedule. Goel advises building in downtime to do business development and networking. "If you're maxed out on a particular project, you won't have time to find the next one," he says. Aim to be busy about four days a week, leaving the fifth for figuring out what comes next. Definitely don't fall into the trap of saying yes to every project that comes your way. It's OK to say no to work, especially if it's something you're not suited to. "Clients will appreciate you being honest about what you can and can't do," says Goel.
Also Read: 9 Most Deadliest Computer Viruses that Stood the Test of Time
Be prepared for the dry spells
"Seasoned freelancers learn that income is very episodic," says Horowitz. "They plan around the troughs instead of the peaks." This means stashing away money so that you're prepared for the inevitable valleys — "it's not if, it's when." You can employ a few coping strategies to help make those spells less frequent. In particular, Horowitz suggests building a "a social safety net through your friends." When you have too much work to do, pass on the gigs you can't take to people in your network, and hopefully "when you're in a dry spell you can ask them if they have any extra work."
You might also consider signing up with a company like Goel's, which matches clients with independent consultants. They can help you find work when you're not able to. Goel suggests getting "directly introduced by a common connection" so that someone vouches for your skills and you know the company is a reputable one. And if you don't have as much work as you want, don't get despondent, especially at the beginning. "It takes time to get a consistent cash flow going. It could take six months to a year to get everything in place, to be comfortable with your rates, and to build a pipeline," says Goel.
Principles to Remember
Do:
Let your closest professional and personal contacts know what kind of work you're looking for

Make sure your network includes fellow freelancers

Find an accountant who can help you set up your finances and make tax filing easier
Don't:
Base your rate on your expenses. Instead, figure out what the market offers and what would be equivalent to your most recent full-time salary.

Wait until after you've got your first gig to get paperwork like contracts and invoices in order

Get discouraged when it takes time to build up a regular flow of business
Also Read: The Complete difference between PayPal FnF and PayPal GnS