FREELANCING
7 Brilliant Ways to Make Money Online in Nigeria 2023
make money online, freelance job for students,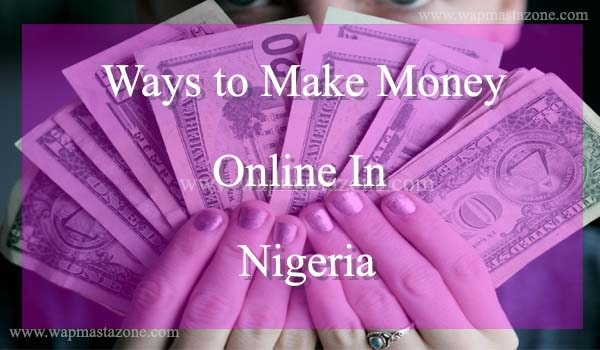 Make money online, Freelance job for students
The world has gone digital and the internet has become a pool of wealth for those who embrace it. Working online has also become a survival means for many Nigerians. To be sincere, you don't need to be TechSavvy in this digital age before you can make money online. Doing some research on google and watching youtube videos would put you on the right track once you have a focus.
There are many ways you can make money online and in this post, I will address 7 Easy Ways to Make Money Online in Nigeria.
Discover: Top Affiliate Programs to Join and Start Earning

1. Freelancing
Freelancing is a good means of making money online. A means of working for an employer online remotely and getting paid after completion. Freelancing also allows you to build a professional network. As a freelancer, your skill is the major thing that would put you forward. This simply means you need to have skill in a niche, e.g graphics design, web design, animation, writing, and so on.
There are various websites where you can sell your services as a freelancer, but I recommend the 3 below;
Also read: 10 Best Freelance Websites to Find Online jobs in 2021
Also read: Ultimate Secrets to Earn more Money on FIVERR in 2020



2. Start a Blog
Starting a blog and focusing on a niche is also a means of making money online. However, blogging is a long walk to success, because it takes a longer time before you start making income.
You can start a free blog site;
First by finding a befitting domain name using domain generators like domainlista.com or
Then proceed and find hosting for your domain. I recommend Hostgator, Hostinger, Godaddy, or Bluehost

then set up your blog on WordPress from your hosting account.

If you are not tech-savvy, you can get a freelancer to do the work for you on Fiverr by going through the image below;
Once you start a blog for the purpose of making income, it is important that you focus on a niche, write good content and then apply for Google Adsense. Apart from AdSense, there are other means you can make money, which could be through affiliate programs, advertisement promotion, selling your own products on your blog, or Pay Per Click Ads Networks. Most importantly, you need to attract visitors to your blog before you can start making a decent income.
Also read: How To Prevent Google Adsense Account From Getting Banned
Affiliate marketing is a means by which you earn a commission by promoting a product or service made by another retailer or advertiser. It is a monetization program where an affiliate partner (which is you), is rewarded for each visitor or customer brought by the affiliate's own marketing efforts. or Affiliate marketing is a way of promoting and bring sales to a company's product and getting some commissions in reward. This method is also an organic way of making money in Nigeria. The below affiliate programs are the ones I recommend but you can also do research and find others e-commerce websites that run affiliate marketing programs.
You can start by exploring the following affiliate programs;
Hostgator affiliate: or use this Coupon Code: HOSTGATORJUL25 to get 60% discount on any product you buy on Hostgator.
Suggested read: Top Affiliate Programs you can Join and Start Earning
So, how do you promote affiliate programs? You can promote the affiliate products through;
your blog

other open websites that accept guest post

social media

paid advertisement
Also read: 10 Best Freelance Websites to Find Online jobs in 2021



4. Social Media Management
Social media management is also a great way of making money online. There are many celebrities and small business that needs social media manager. You can be employed by writing them and make your intentions known, and if they need your service, they would reach out to you. As such, you need to have in-depth knowledge of social media management and have a professional website/portfolio which can present you better to the client/employer. Networking with people and telling them about what you do is also a means of creating awareness.
Also read: How to Choose a Good Web Hosting for your Website or Business



5. Make Money Online Through Drop Shipping
Dropshipping is one of the good ways of making money online in Nigeria. Dropshipping is a means of selling third-party products to customers from a dropshipping company. This way, when customers make orders for a product through you, you then send their requests to the drop shipping company who'll now deliver the product to the customer. Your income comes from the difference between the actual cost of the product from the amount you sell the product to the customer.
How do you then start drop-shipping? First, you need to focus on the product you want to promote, then you can create an online shop on Shopify, Ecwid, etc
Also read: 5 Best Bitcoin Wallets you can Store Your Bitcoin Safely in 2021



6. Start an Online Class
Starting an online class is another way you can make money online in Nigeria. This is a means of creating tutorials in a field where you are good. e.g writing, or 3d animation, or other programs.
You can create tutorials around them in stages then register and upload them on platforms like; Udemy, Skillshare, Coursera, youtube, etc while you get paid as people watch your tutorials or buy your courses.
You can also create and mentor people in an online class through Facebook group or Whatsapp. It is important that you first bring people together when you use the means of a Facebook group or WhatsApp then offer them some free courses and once they build some level of trust in you, they would surely buy your other courses when you bring it to them for some fees.
Also read: The Complete difference between PayPal FnF and PayPal GnS



7. Make Money Online Selling Products
The advent of technology has improved the ways we sell products. The traditional ways of selling products are limited to the number of customers that would embrace your products while having an online shop of your own gives you more freedom because it allows you to reach millions of people across the world. You can also sell your products on Instagram, Facebook, and e-commerce websites like amazon, alibaba, Konga or Jumia.
Also read: 9 Most Important SEO Guides to Help you Rank First Page on Google
Suggested read: Top Affiliate Programs you can Join and Start Earning
We love to hear from you, please comment below and share.