BUSINESS
Reasons Why you Need Pinterest For Business Promotion
Pinterest for Business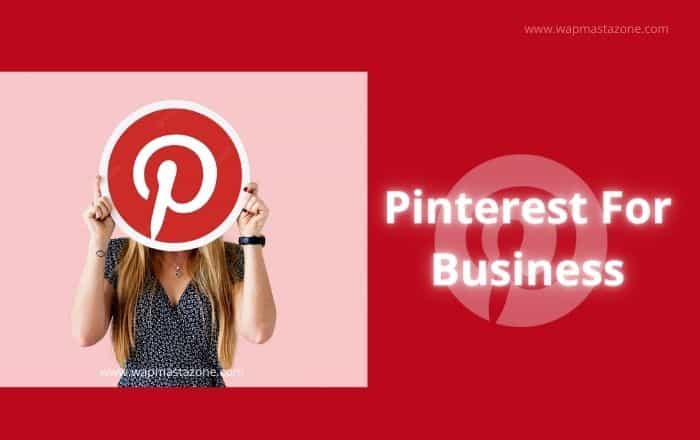 Pinterest For Business – Pinterest is a social platform for sharing images designed to allow people to pin, save, and discover information on the internet using images, animated GIFs, and videos through pinboards. Why many underestimate the power of Pinterest, research has shown that 87% of Pinterest users have purchased a product because of Pinterest, and around 72% use Pinterest to make decisions about what to buy offline. This interesting fact makes Pinterest a great platform for attracting new customers and driving traffic to your website or business.
More recent statistics show that Pinterest generates around 459 million monthly active users, and at least two out of three pinners said they use Pinterest to find new ideas, share, products, services, and also connect.
Pinterest also helps business owners to reach an audience while showcasing their visual ideas. It offers analytical tools and marketing options to help your businesses grow. Pinterest has different categories such as art, architecture, travel, nutrition, exercise, DIY and crafts, fashion, science, etc. This article thereby addresses important reasons why you need to embrace Pinterest in order to promote your business and generate traffic and leads.
Also read: Top 16 Free Business Directories
Discover: Top Affiliate Programs to Join and Start Earning
Pinterest allows you to create two types of accounts;
Pinterest business account

Pinterest personal account
What is a Pinterest Business Account? 
The Pinterest business account is designed for business users and it gives you access to features such as;
Pinterest Analytics

Pinterest Business Hub

Pinterest Ads

Allows linkage between other social platforms
What is a Pinterest Personal Account? 
A Pinterest personal account gives you limited access to Pinterest features, unlike Pinterest Business. It allows you to create pins, boards, save pins, share, and also connect with other Pinterest users. It is good for gathering ideas. 
Who Can Use Pinterest?
Everyone can create a Pinterest account but it's most useful for bloggers, business owners, e-commerce store owners, personal users, and so on.
Also read: 15 Best Free VPN for Android, iPhone and Computer Users
Benefits of Using Pinterest
Some of the benefits of using Pinterest includes;
blog and website traffic

New leads

Increased sales

Increased awareness

new connections
Reasons Why you Should Use Pinterest to Promote your Business
Reasons, why you should use Pinterest to promote your business, includes;
1. Drive More Traffic
Sharing your blog post, product designs would help you drive more traffic to your blog or store. If your pins are unique, users will surely pin them, and you will also gain followers. Pinterest allows you to attach links and metadata to your pins. With that, people can access your website or store. So, ensure to create a board and share valuable pins frequently.
2. High User Engagement
Pinterest has stood to be the greatest visual search engine for user engagement. People around the world use Pinterest every day to seek new ideas, product designs, arts, etc, as such, it generates high engagement. So, using Pinterest will help you generate high engagement and conversion for your business if used appropriately.
Also read: How to Prevent Facebook Hack – Complete Guide
3. New Audience Discovery
You can use Pinterest to discover new audience. Craft a niche for yourself and set your target and you can start discovering a new audience. A Pinterest business account also has a more rich promotion feature that allows you to promote your pins, target an audience, monitor insight, and in the end generate conversion.
4. Higher Conversions
Statistics have shown that Pinterest allows you to generate a high conversion rate. Traffic from Pinterest has a higher chance of sales or lead generation. The majority of people using Pinterest are looking for new ideas, product ideas, design ideas, and when they need to acquire new things. 
Also read: The Complete difference between PayPal FnF and PayPal GnS
5. Social Media Integration
Pinterest allows you to integrate with other social media platforms. You can integrate your youtube, Facebook, and Twitter account with your Pinterest account. This allows people who find your Pin useful to connect with you, access your website/blog, and also follow you on Pinterest.
Also read: How To Make $100/day on Fiverr – Complete Guide
Start Pinning!
Are you ready? sign up and start pinning.
Now that you know the benefits of Pinterest, take advantage of it and use it to elevate your business.
Are you using Pinterest For your Business? Let us know in the comment section.