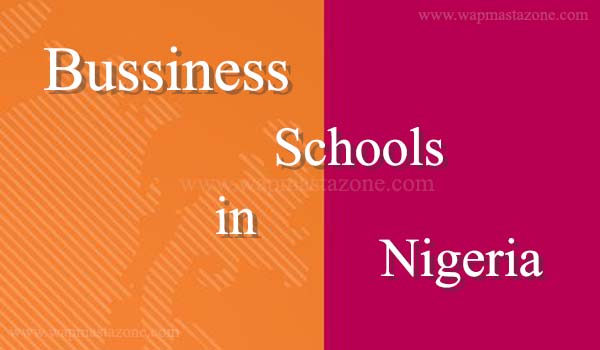 In this post, I will share with you 15 top business schools in Nigeria. This post is useful for people who intend to advance their knowledge in business schools.
Business schools provide well-structured courses on Business management and students are trained in order to gain a Masters in Business Administration (MBA), other certificates, and also to become a master/professional in the business domain.
Below is a list of Accredited Business Schools In Nigeria.
Also read: CAC of Nigeria 2021 Requirements, Fees and Process of Registration
What are the Top Business Schools in Nigeria?
1. WEST AFRICA BUSINESS SCHOOL

The West Africa Business School (WABS) was established in response to the need for high-quality professional development, corporate training, and executive education institute to address the needs of working professionals who have the desire to continue professional and academic training while remaining in the workforce. This business school is one of the top accredited business schools in Nigeria and in Africa at large. I
2. LAGOS BUSINESS SCHOOL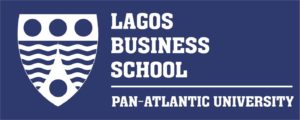 Lagos Business School (LBS) is the graduate business school of Pan-Atlantic University, owned by the Pan-Atlantic University Foundation (PAUF), a non-profit foundation registered in Nigeria. It is located in Lekki, Lagos. It offers several certificate programs that include Executive MBA programs, Doctoral programs, etc.
Also read: How to get Tax Identification Number (TIN) Online in Nigeria
3. IBADAN BUSINESS SCHOOL

Ibadan Business School (IBS) is a Nigeria-based Business Education Institution that focuses its training programmes primarily on the two most important sectors of developing economies – the Public Sector and the Micro, Small, and Medium Enterprises (MSME's) including the Organised Private Sector. It is located in Ibadan, Oyo State, and they offer a great atmosphere for advanced learning in Business.
4. DELTA BUSINESS SCHOOL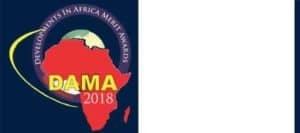 DELTA business school is a Business Education Institution set up with the primary objective of meeting the needs of corporate organizations, public and private sectors in Human Capital Development, and that of The Individual. They offer the environment for acquiring the necessary skills, requisite knowledge, and correct attitude for upward mobility for your organization and you. It is also located in Delta state and has been around for years with a great reputation for top class training in Business management.
Also read: 9 Most Important SEO Guides to Help you Rank First Page on Google
5. BUSINESS SCHOOL NETHERLANDS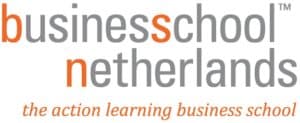 Business School Netherlands was created in the Netherlands and has branches in Port Harcourt, Abuja, and Lagos Nigeria respectively. They have grown massively over time with more programs been introduced and creating an opportunity for more scholars to be produced. The Business school Netherlands has produced great leaders in Business as well as owners of top businesses in Africa. They have grown affiliations in various countries such as the Czech Republic, Nigeria, Turkey, China, South Africa, and a host of others.
6. INTERNATIONAL SCHOOL OF MANAGEMENT

The International School of Management (ISM) Lagos, believes in the adoption of inclusive learning methodologies that recognize the peculiarities of the individual learner. They offer various management courses and it is one of the best business schools in Nigeria located in Chief Yesufu Abiodun Oniru Street,
Off Ligali Ayorinde Street, Victoria Island, Lagos, Nigeria. 
7. KADUNA BUSINESS SCHOOL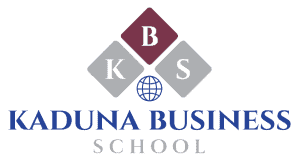 Kaduna Business School (KBS) was established in 2000 to provide an opening for systematic advancement in management, leadership, and entrepreneurship. Since its inception, KBS has been instrumental in driving the policies and actions needed to tip the scales in favour of managers and leaders who are eager to learn and improve their chances of success. Management is getting more complex while the real essence of leadership is understood and practiced only by a select few. Itis located in Kaduna, Nigeria. 
8. JOS BUSINESS SCHOOL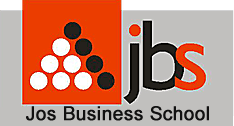 The JBS Business School ( JBS Business Services) was incorporated in August 2004 and commence operations in 2005 as an integrated learning and resource center designed to encourage the growth and application of business management and leadership skills, as well as practical entrepreneurial techniques aimed at equipping our participants to face national and global challenges. It is located in Jos, Plateau state.
Also read: Top 6 Audio-based Social Media Apps for Android and iOS
9. ESUT BUSINESS SCHOOL

ESUT Business School (EBS) is the outcome of a strategic collaboration between the ESUT Business Council (EBC) and Enugu State University of Science and Technology. The overriding philosophy of the Council is to maintain a permanent linkage between ESUT and industries, exploit the potentials of both and create a fertile. The school has been accredited by the National Universities Commission. It is located in Enugu State, Nigeria. 
10. MSME BUSINESS SCHOOL

The MSME Business School is a business school that ranks amongst the accredited business schools in Nigeria not just because of their great educational facilities but also the in-depth training they give to the students which goes a long way to produce world-class Business Managers.
11. UNIVERSITY OF ILORIN BUSINESS SCHOOL

Ilorin Business School is established to develop highly skilled Professionals in Management and all other innovative areas of specialization for the public, private and international organizations, and it's a business school that is located in Kwara State,
12. GPE BUSINESS SCHOOL
GPE Business School is a premier Christian education, socioeconomic, and leadership center that empowers individuals and organizations, and the government to achieve personal, business, and leadership goals through training, consulting, and executive coaching. The School is located in Enugu State, Nigeria.
Also read: 9 Best Websites to Download Nigerian Movies
13. UNIZIK BUSINESS SCHOOL

Unizik Business School (UBS), Nnamdi Azikiwe University Awka, Anambra State is an organized educational arm for management, business, and leadership training instituted to impart relevant knowledge and skills that will create new industrialists, astute business persons, discerning corporate and institutional leaders, high-level professionals and entrepreneurs that are driven by integrity and the highest ethical standards in their vocations.
The UNIZIK Business school operates a wide range of professional Business courses and is located in Anambra State, Nigeria 
14. FATE FOUNDATION
The Fate foundation's goal is to enable aspiring and emerging Nigerian entrepreneurs to start, grow, and scale their businesses while also facilitating the development of an enabling business environment and thriving ecosystem. It was founded to harness the strong entrepreneurial culture of Nigerians by providing the business incubation, growth, and accelerator support required to fully explore their innovative potential. It is located in Lagos, Nigeria.
15. UNIVERSITY OF LAGOS BUSINESS SCHOOL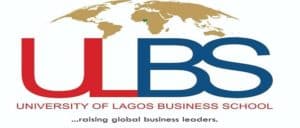 University of Lagos Business School (ULBS), provides executive innovative business education, research, and training leading to the capacity to develop unequaled business strategies modeled for technology-driven business.  ULBS is set up by the University of Lagos and it is ranked amongst the best-accredited business schools in Nigeria.
Also Read: What Search Engine did People Use before Google?
We love to hear from you, please comment below and share.