BUSINESS
What is General liability insurance?
General Liability Insurance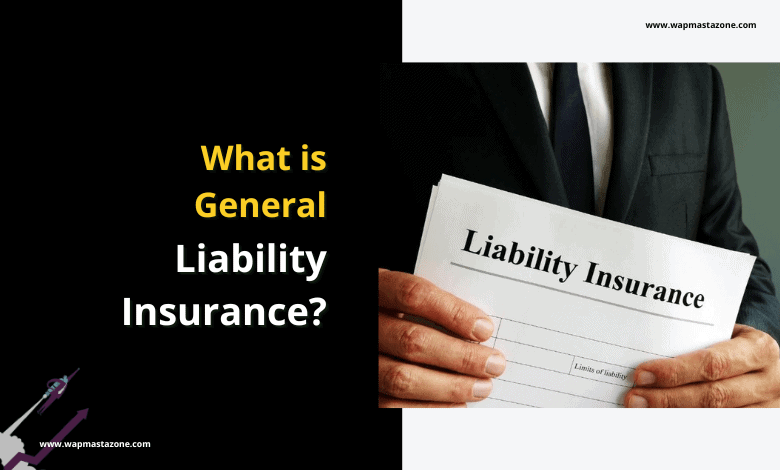 What is General Liability Insurance (GLI)?
General liability insurance protects a small business from various risks such as accidental injury to customers, damage to customer property, and any legal claims arising from advertising. It also allows the business to be eligible for leases and contracts by covering the costs of potential lawsuits.
Importance of General Liability Insurance
GLI is a type of coverage that shields a business from various hazards that may occur while operating. This includes accidents that lead to customer injury on the business' premises, damage to third-party property, and legal proceedings arising from personal or advertising-related injuries like libel or copyright infringement. It also covers the costs associated with any legal action taken against the business.
Suggested read: 10 Types of Business Insurance
Also read: What is Business Liability Insurance?
A certificate of GLI is often required by landlords, lenders, or contractors for small business owners. This is to ensure that the business can meet its financial obligations in case of any accidents or injuries that may occur on the leased property, or in relation to the loan or contract. This insurance serves as proof of the business' readiness to face any financial contingencies.
Small businesses should consider obtaining general liability coverage as it is an essential part of managing risk. 
General liability coverage is necessary if your business:
Is accessible to the general public

Manages client-owned assets

Operates in a rented or owned commercial space.

Interacts frequently with clients or customers
Also read: Top Business Auto Loans in 2023
How Much Does General Liability Insurance Cost?
General liability insurance premiums are calculated based on some factors;
Number of employees

Business location

Coverage level

Business-specific and risk considerations
Who Needs General Liability Insurance?
it is often a necessity for companies, particularly those that rent or own an office or commercial space. Even if that doesn't pertain to your business, small businesses that interact with clients and customers can still benefit from having this type of insurance.
Having this insurance policy in place can help protect your company's financial stability in the event of a lawsuit from a customer or competitor. Given the vital protection it offers, many small business owners purchase the policy soon after starting their business.
Also read: Maximizing Your Startup's Potential with a Premium Domain Name
What Does General Liability Insurance Cover?
The insurance offers protection against typical liability claims made by external parties (individuals or organizations not associated with your business).
This insurance policy for businesses offers coverage for legal defense expenses in the event of a lawsuit related to bodily harm, property damage, or advertising-related injury. The policy can cover the cost of legal representation, court-mandated judgments, and settlements.
Maybe it interests you to also know that commercial general liability (CGL) insurance policy offers protection for the following;
Product liability,
Third-party property damage,
Personal injuries, and advertising injuries, and
Third-party bodily injuries. 
Also read: How to Choose a Good Web Hosting for your Website or Business
What Does General Liability Insurance Not Cover?
it is a vital aspect of any small business, however, it does not offer complete protection. It does not cover;
Employee injuries,
Vehicles used by a business,
Professional errors, and
Stolen or damaged business property
Also read: 15 Best Free VPN for Android, iPhone and Computer Users