BUSINESS
What is Business Liability Insurance?
Business Liability Insurance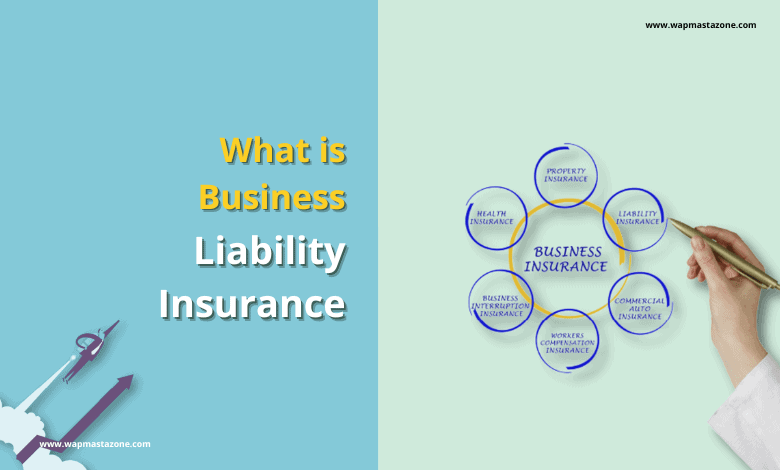 Business liability insurance is a type of insurance that protects small businesses from claims of damage, injury, or loss caused by the business.
Why is Business Liability Insurance Important?
Business liability insurance is an important type of coverage that helps businesses protect themselves from the financial impact of lawsuits. It can also help business owners secure leases and contracts.
This insurance is particularly important for businesses that welcome visitors, as it can protect against unexpected accidents and injuries that may occur on the premises. For example, if a customer slips and falls in your business and sustains an injury, you could be held responsible for their medical expenses.
In this case, having liability insurance would cover legal defense costs and medical bills, helping to protect your business from financial ruin even if you were not at fault. Overall, general liability insurance coverage is highly recommended for businesses in all industries.
Suggested read: 10 Types of Business Insurance
Also read: Top Business Auto Loans in 2023
Business liability insurance can help cover the costs associated with:
Injuries sustained by customers on your premises

Accidentally damaging a customer's property

Advertising that harms a competitor

Mistakes that result in financial harm to a client

Incidents related to alcohol service, if applicable
There are a number of factors that determine when a business needs liability insurance, such as industry, location, and other considerations. Business liability insurance may be necessary to:
a. Sign a lease:
If you are seeking to rent commercial property, the property manager may require that you provide proof of liability insurance in the form of a certificate before signing the lease. This is because accidents can be costly and the property manager may want to ensure that you have coverage in place to protect against potential damages.
b. Satisfy contract requirements: 
In some cases, clients may request that your business carry specific types of liability insurance, such as commercial general liability insurance or professional liability insurance, as a term of a contract. This is particularly common when your small business is working on a project with a larger company.
Also read: Maximizing Your Startup's Potential with a Premium Domain Name
c. Meet state regulations:
Many states require businesses to have commercial auto insurance, which includes auto liability coverage, for company-owned vehicles. In addition, businesses with employees are often required to carry workers' compensation insurance to cover liabilities related to workplace injuries.
d. Obtain a license:
Certain professions, such as real estate agents, dentists, and accountants, may be required to have liability insurance in order to meet licensing requirements. Similarly, if your business involves the sale or service of alcohol, you may be required to have liquor liability insurance in order to obtain a liquor license.
Also read: Top 16 Free Business Directories
How Much Does Business Liability Insurance Cost?
There are several factors that can impact the cost of business insurance premiums, including:
Number of employees

Policy type

Business operations

Industry risks

Coverage limits and deductibles

Location
Also read: Important Reasons Why you Need Pinterest to Promote your Business
What does Business Liability Insurance Cover?
Liability insurance helps protect your business in the event that it is sued by covering the expenses associated with legal fees, court judgments, and settlements. There are two types of limits that may apply to your policy: a per-occurrence limit, which is the maximum amount that your insurer will pay for a single incident, and an aggregate limit, which is the maximum amount that the insurer will pay over the course of the policy period.
While a general liability policy covers many of the typical liability risks faced by businesses, it is important for business owners to also consider other types of coverage. Here is a list of the most commonly purchased liability insurance policies:
a. Employer's liability insurance:
is typically included in workers' compensation insurance policies. It helps cover the cost of legal defense and any judgments or settlements that may result from an employee suing the business for negligence that resulted in an injury.
b. General liability insurance:
helps protect your business against legal claims made by third parties, such as customers suing for bodily injury or property damage. It also offers coverage for lawsuits related to product defects and advertising injuries, including copyright infringement.
Also read: How to Choose a Good Web Hosting for your Website or Business
c. Sole proprietors:
If you are a sole proprietor who uses a vehicle for business purposes, it is important to consider getting commercial auto liability insurance or hired and non-owned auto insurance (HNOA) in addition to any personal liability policies. This will help protect you in the event of an accident while driving your personal car for work.
d. Commercial umbrella insurance:
offers additional coverage for liability claims made on general liability, employer's liability, or commercial auto insurance policies once the policy limits have been reached. However, before you can purchase this type of policy, an insurer will require that you have a certain level of coverage for the underlying policy. Once you have satisfied this requirement, your business will be eligible for an umbrella insurance policy.
e. Commercial auto insurance:
helps pay for legal expenses that may arise from a liability claim in the event of an accident involving a business vehicle. This type of insurance is necessary to meet the minimum liability requirements for auto insurance set by your state. It covers lawsuits related to injuries or property damage resulting from the accident.
f. Cyber liability insurance:
helps small businesses recover financially from data breaches and cyber-attacks. It also protects network security businesses and IT consultants against lawsuits that may arise from clients who hold them responsible for failing to prevent a breach.
Also read: 15 Best Free VPN for Android, iPhone and Computer Users
g. Professional liability insurance:
also known as errors and omissions insurance (E&O) or malpractice insurance, covers the legal expenses that may arise if a client sues due to a professional error or oversight, such as a missed deadline.
Does Business Liability Insurance Protect Against Property Damage?
Business liability insurance covers damages or losses to another person's property for which your business may be held responsible. Commercial property insurance protects your business property from risks such as theft, fire, and vandalism.
Many small business owners are eligible for a business owner's policy (BOP), which combines general liability insurance with commercial property insurance at a discounted rate. A BOP can help pay to repair or replace your inventory, equipment, and other business property in the event of damage or loss.
Also read: Domain Expiration – What Happens when a Domain Expires?