BUSINESS
Top 16 Free Business Directories
Business Directories, Business Listing on Google, Google Business Listing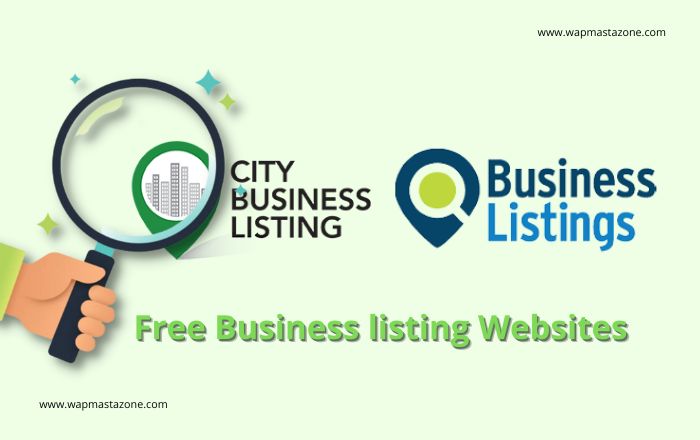 business directories, business listing on google, google business listing 
Business directories are online platforms that allow users to list their businesses in order to create brand awareness and reach a wider audience.  It serves as a powerful tool to help customers find you online and in real life.
Listings are organized and categorized based on niche. Businesses can be categorized by niche, size, activity, location, and so on. Some of the popular listing directories are Yelp, bingplaces, google my business, Facebook, and many more which you will find out in this article.
Benefits of Business Listing Directories – B

usiness Directories
Below are some of the benefits of listing your business on listing directories;
Allows you to reach customers easily and reach a wider audience

Rank Higher on Search Engines

It is free and Cost-Effective

Improve and enhance your Local Visibility

Gather Customer Reviews and Testimonials

Strengthen Your Business Reputation
Also read: Important Reasons Why you Need Pinterest to Promote your Business
Top 16 Free Business listing Websites for Small Businesses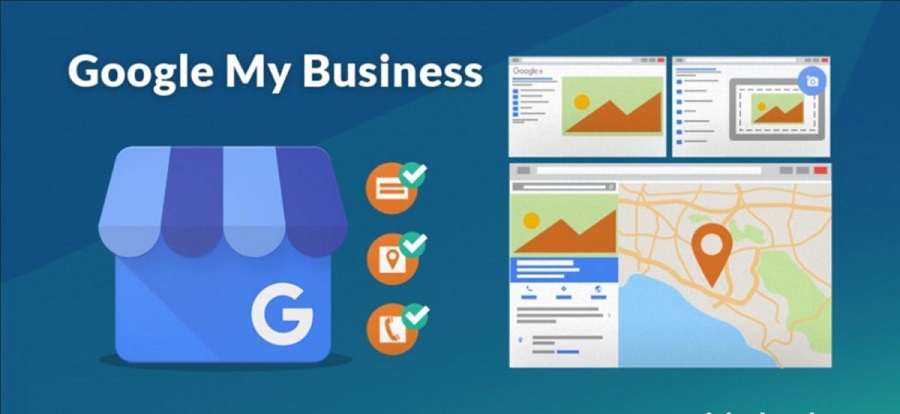 It's a business listing created by google to help customers find businesses and business owners. It allows you to verify your business and edit your business information. Google my Business is an easy-to-use for businesses and organizations to manage their online presence across Google.
Web link: https://www.google.com/business/


Yelp is an American company that publishes crowd-sourced reviews about businesses. It also operates Yelp Reservations and a table reservation service. It is the third most popular review website on the internet. As of December 31, 2021, approximately 244.4 million reviews were available on its business listing pages. In 2021, the company had 46 million unique visitors to its desktop web pages and 56.7 million unique visitors to its mobile sites. Over 50% of the company's audience has an annual household income of more than $100,000.
Web link: https://business.yelp.com/
Also read: 15 Best Free VPN for Android, iPhone and Computer Users


Facebook is an online social media and social networking website, however, it allows you to create business group and pages where you can connect and drive customers. As of July 2022, Facebook claimed 2.93 billion monthly active users, and ranked third worldwide among the most visited websites as of July 2022. It was the most downloaded mobile app of the 2010s. So, it is a platform you can harness.
Web link: https://www.facebppk.com

Twitter is a microblogging and social networking service owned by Elon Musk. Twitter is also a location-based platform that allows you to search for customers, engage and connect. By the start of 2019, Twitter had more than 330 million monthly active users. In practice, the vast majority of tweets are written by a minority of users.
Web link: https://www.twitter.com
Also read: How To Make $100/day on Fiverr – Complete Guide


Instagram is also a social platform you can use to get potential customers. Instagram is a photo and video-sharing social networking service owned by American company Meta Platforms. The app allows users to upload media that can be edited with filters and organized by hashtags and geographical tagging. Posts can be shared publicly or with preapproved followers. As of January 2019, Stories is used by 500 million people daily.
Web link: https://www.instagram.com


Yandex is a Russian-Dutch company, it is a search engine like google and it also has a business listing service like google my business. It allows you to list your business for free. According to Yandex, More than 85 million users search for goods and services in Maps every month. They will see information about you when they search for similar products and services. Your company profile will appear on the first page of search results. And potential customers, when they search for information about you, will be able to immediately find out all the most important things.
Web link: https://business.yandex.ru/sprav/index
Also read: Most Expensive Domain Names – Top 500+

It also offers online hotel reservations and bookings for transportation, lodging, travel experiences, and restaurants. Tripadvisor.com, reached 463 million average monthly unique visitors in 2019. In December 2020, the website drew 90.2 million visits, and the Tripadvisor app was among the top 10 travel apps in 26 countries as of January 2021. The website has versions in 49 markets and 28 languages worldwide. It features approximately 859 million reviews and opinions on approximately 8.6 million establishments—including 1.4 million hotels, inns, bed and breakfasts and specialty lodging, 842,000 rental properties, 5.2 million restaurants, and 1.2 million travel experiences worldwide.
Web link: https://www.tripadvisor.com/


LinkedIn is a career platform primarily used for professional networking and career development, allows job seekers and recruiters to connect, and allows users to share their career stories as well. As of February 2022, LinkedIn has 830+ million registered members from over 200 countries and territories. LinkedIn allows members (both workers and employers) to create profiles and connect with each other in an online social network which may represent real-world professional relationships. Members can invite anyone (whether an existing member or not) to become a connection. LinkedIn can also be used to organize offline events, join groups, write articles, publish job postings, post photos and videos, and more.
Web link: https://www.linkedin.com
Also read: How to Find Domain Names   

Bing Places for Business is a Bing portal for local business owners to list their businesses on the search engine. it allows you to manage your online listings as well as generate and manage customer reviews and comments.
Web link: https://www.bingplaces.com/

Yext is a New York City technology company operating in the area of online brand management. It offers brand updates using its cloud-based network of apps, search engines and other facilities.
Yahoo! and Yext have partnered to allow you to control your listings not only on Yahoo but on a full network of premium sites. Receive a custom scan report to see how your business listings appear across the internet. It is a good place to promote your business and get customers.
Web link: https://www.yext.com/pl/yahoo-listings/index.html
Also read: How to Choose a Good Web Hosting for your Website or Business


YouTube is an American online video-sharing and social media platform owned by google. YouTube is a resourceful platform where you can promote your business by making videos in order to generate leads and connect with potential customers. YouTube has over 1.7 billion unique monthly visitors. Depending on your aim, you can also monetize your videos on YouTube and earn from it.
Web link: https://www.youtube.com

ChamberofCommerce.com is a platform that helps small businesses grow. It helps you find and appear in local chamber of commerce listing, and their optional paid "premium" packages allow you to more easily get exposure to millions directory visitors every year, and you can easily be found by potential customers in your local area, and get traffic to your website. You can also promote deals, content, social activity, and more.
Web link: https://www.chamberofcommerce.com
Discover: Top Affiliate Programs to Join and Start Earning


Foursquare City Guide, commonly known as Foursquare, is a local search-and-discovery mobile app developed by Foursquare Labs Inc. The app provides personalized recommendations of places to go near a user's current location based on users' previous browsing history and check-in history.
In 2011, user demographics showed a roughly equal split between male and female user accounts, with 50 percent of users registered outside of the US. Most recent statistics show Foursquare with approximately 55 million monthly active users.
Web link: https://foursquare.com


Cylex Local Search is a complex online platform for businesses, which puts great value on one of the most important aspects of local search, ensuring that a business's information is consistent, accurate, and accessible throughout the web. Its aim is to connect businesses to the unique needs of their customers. Business owners can promote themselves to a huge online audience absolutely free, or if the free package does not meet their needs, they can upgrade to our Premium Entry plan. Users can check contact details and opening hours, read and write reviews about businesses from their local community.
Web link: https://cylex.us.com
Also read: 10 Signs of a Malware Infection on your Computer


The yellow pages are telephone directories of businesses, organized by category rather than alphabetically by business name, in which advertising is sold. The directories were originally printed on yellow paper, as opposed to white pages for non-commercial listings. You can claim a free business page on yp.
Web link: https://yellowpages.com


Citysearch is an online city guide that provides information about businesses in the categories of dining, entertainment, retail, travel, and professional services in cities throughout the United States. Visitors to each of Citysearch's local city guides will find contact information, maps, driving directions, editorial, and user reviews for the businesses listed. You can take advantage of the platform by adding your business to citysearch database.
Web link: https://citysearch.com
Also read: How to Prevent Facebook Hack – Complete Guide
business directories, business listing on google, google business listing