TECH
How to Access Blocked Websites – 9 Best Ways
How to Access Blocked Websites, How to access blocked websites at school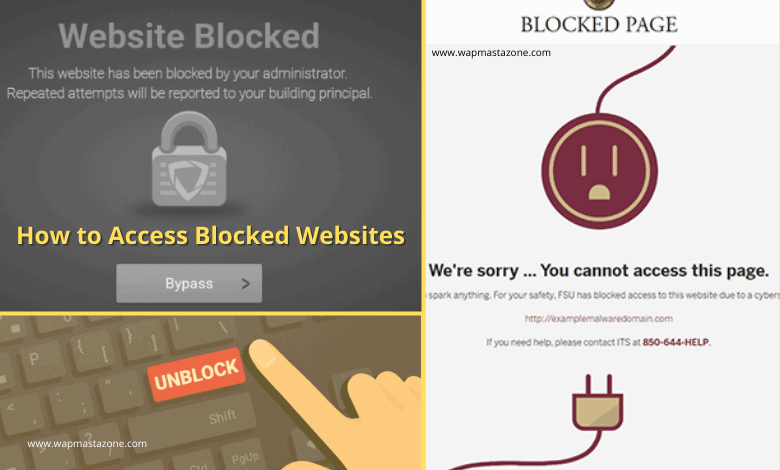 How to Access Blocked Websites, How to access blocked websites at school – 
Have you ever tried to access a website only to discover that your country, city, or location is blocked from accessing the website? This happens a lot and a webmaster may decide to limit access to their websites for different reasons.
Access to some specific content/websites through internet access can also be restricted by your workplace, library, university, or government authorities.
So, what do you do in this situation! this article, therefore, explores 9 means on how to access blocked websites on a PC or smartphone.
Also read: 6 Password Safety Tips you Should Never Ignore
How to Access Blocked Websites – 9 Best Ways
1. Change your Internet Network
Your first point of call may be your public IP address which is provided by your ISP (Internet service provider). In a case where your IP is blocked from accessing a website, you can access the website again if you can force your ISP to change your IP address.
This is possible because the dynamic IP provided by ISP changes sometimes. You can force your IP to change by restarting your Wi-Fi router severally or turning the router off for some time then turning it on again. After some time, you can then check to see if your IP address has changed by visiting https://www.readmyip.com.
Since your WIFI router has a different IP from your smartphone service provider, you can use your phone's network to access the blocked website.
If the above doesn't work, then change your service provider.
2. Use VPN to Access Blocked Websites

VPN is a virtual private network that allows you to mask IP, send, and receive across a public or shared network. It allows you to access the internet anonymously while preventing data leaks. 
A VPN works by routing your device's Internet connection by selecting VPN's private server instead of your Internet Service Provider (ISP) which helps you to connect data to the Internet, as it comes directly from the VPN instead of your computer or smartphone.
Below is the list of Recommended VPNs:
Suggested read: 16 Best Free VPN for Android, iPhone and Computer Users
3. Use Wayback Machine (Internet Archive)
The Internet Archive is also known as Wayback machine. It is an American digital library with the stated mission of "universal access to all knowledge". It provides free public access to collections of digitized materials, including websites, software applications/games, music, movies/videos, moving images, and millions of books.
Wayback Machine keeps the history of every website on time stamps. You can use this means to access a blocked website and check its public record. The image below shows a recorded time stamp of wapmastazone from 2015 till date. Now, when you click on any of the dates, you will see the full webpage of a particular date.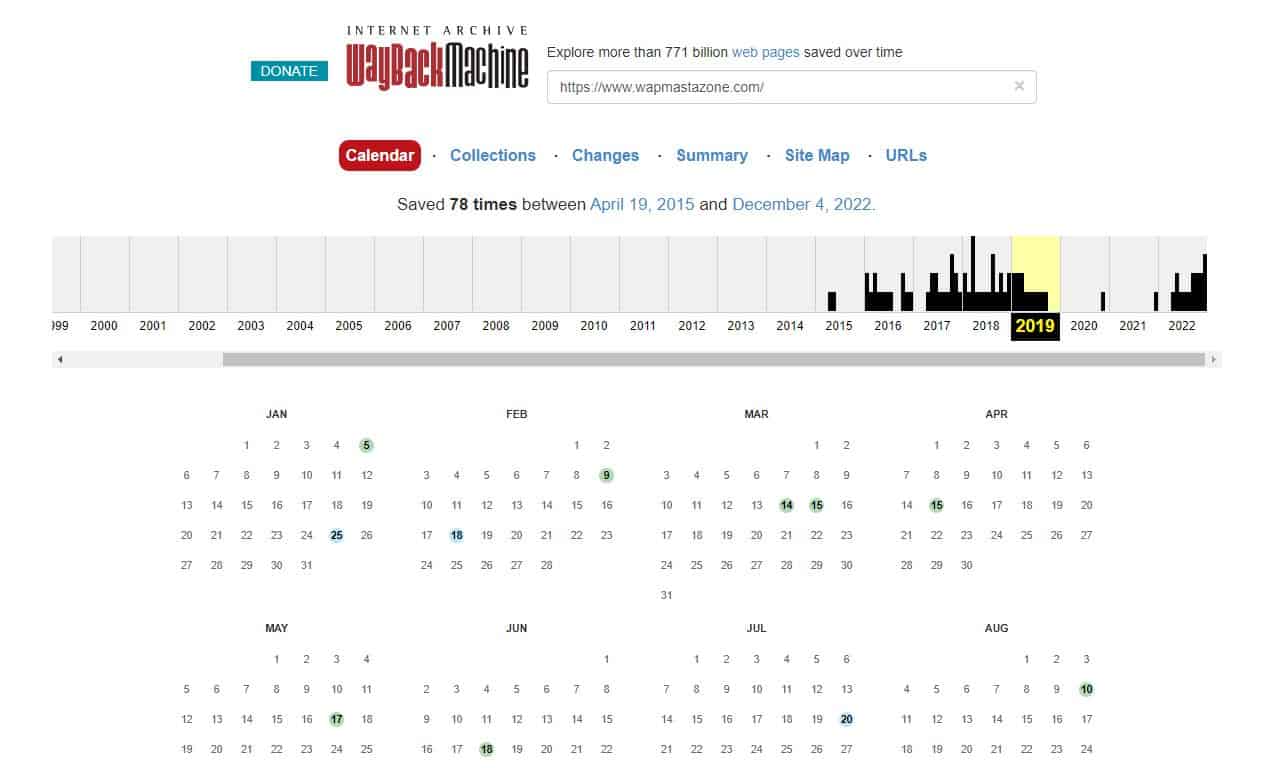 4. Use Proxy Websites
Another way you can access a blocked website is by going through proxy websites. In computer networking, a proxy server is a server application that acts as an intermediary between a client requesting a resource and the server providing that resource. A proxy website does a similar job by breaking the restriction and then allowing you to access the blocked websites.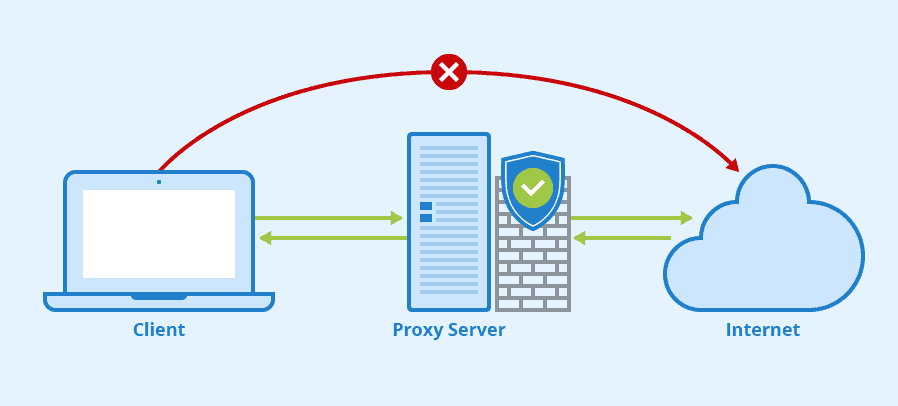 There are hundreds of online proxy websites available on the internet. Many of them are paid but there is also a good number of free proxy websites. When you browse through these websites they will hide your IP address and expose the IP address of their server to the websites.
Below are some free proxy websites you can use;
ProxySite.com

My-Proxy.com

Proxify.com

Anonymouse.org

Smartproxy.com

Ninjacloak.com

Hidemyass.com

ZendProxy.com
How Proxy Websites Works
First, visit any of the proxy websites then enter the blocked website you wish to visit and click search
Also read: How to Unhide or Hide Caller ID on Infinix Android Phone
5. Use TOR to Access Blocked Websites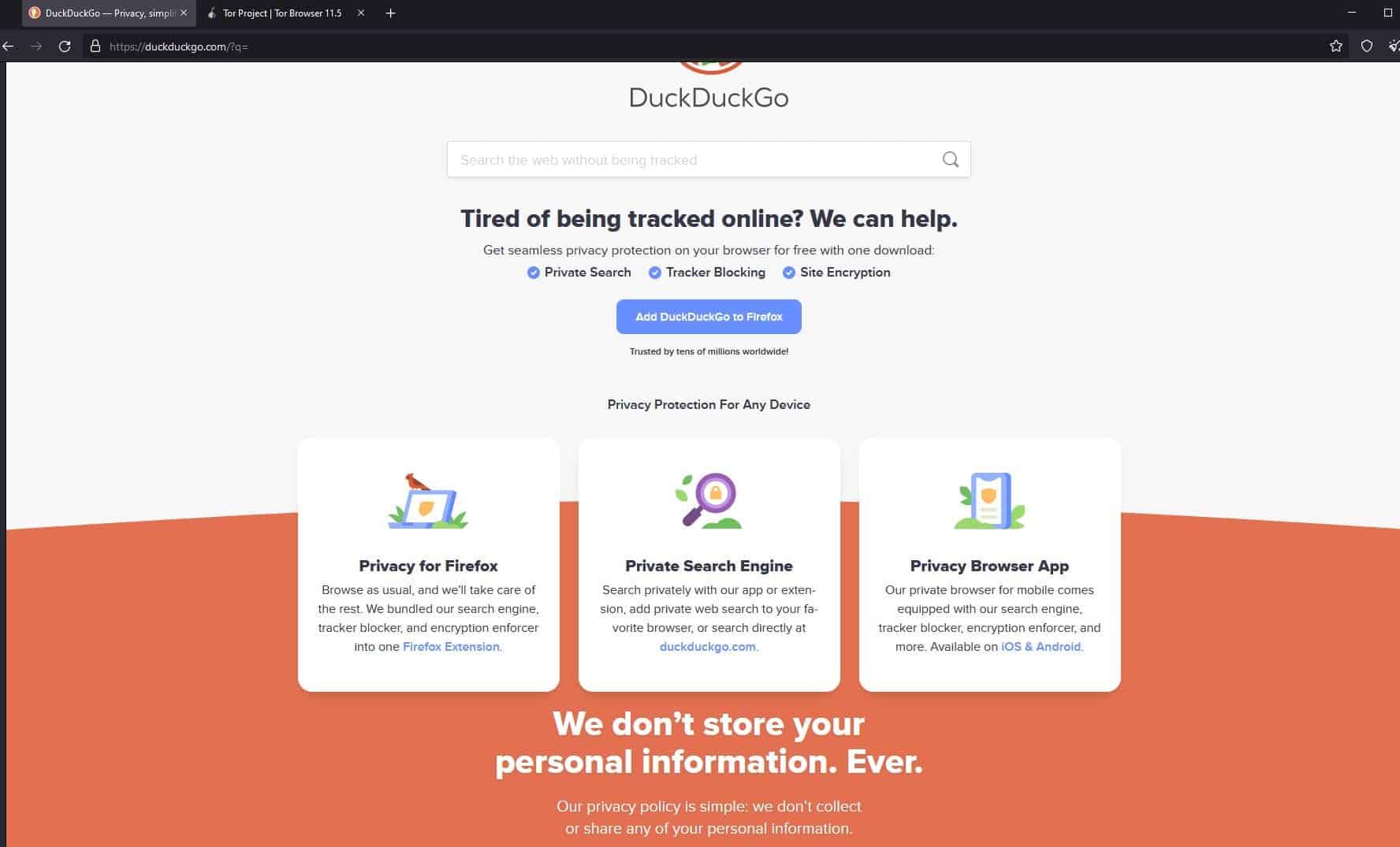 Tor Browser prevents someone watching your connection from knowing what websites you visit.
The Tor browser is also used by people to access the dark web. While many associates the dark web with illegal activities, the Tor browser is also used for legitimate purposes. E.g., in countries where communicating or browsing has internet censorship.
You can therefore use Tor browser to access blocked websites.
While using tor will make you invisible on the internet, adding VPN would offer you an additional layer of protection. Check Best Free VPN.
6. Replace your DNS Server
You can access restricted or blocked websites by replacing your DNS server which involves using Google DNS or OpenDNS for Internet access.
Changing the DNS also ensures better privacy while surfing the net because your ISP and every network you are connected to on default settings have lists of websites you've visited.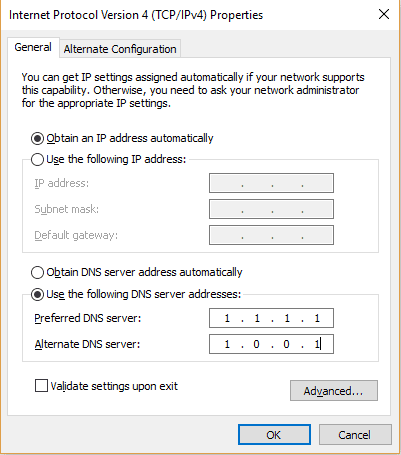 Cloudflare 1.1.1.1 DNS service is one of the fastest and most privacy-focused DNS service you can use. Cloudflare 1.1.1.1 DNS service is available on Android and iOS apps.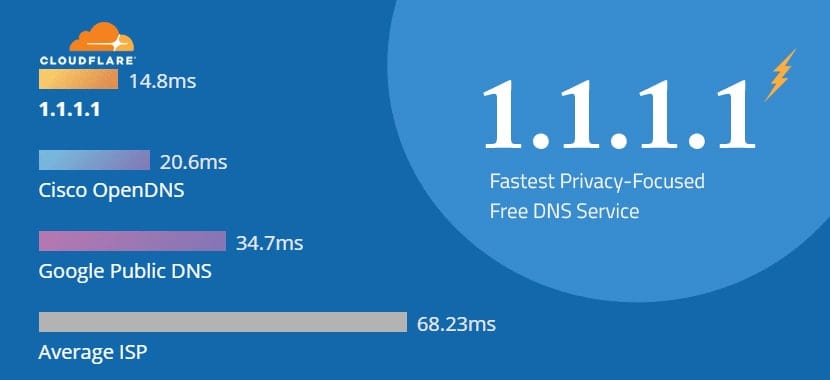 Also read: How to Block No Caller ID on iPhone – 3 Best Means
Suggested read: How to Know if Someone Blocked your Number on iPhone
7. Use IP instead of URL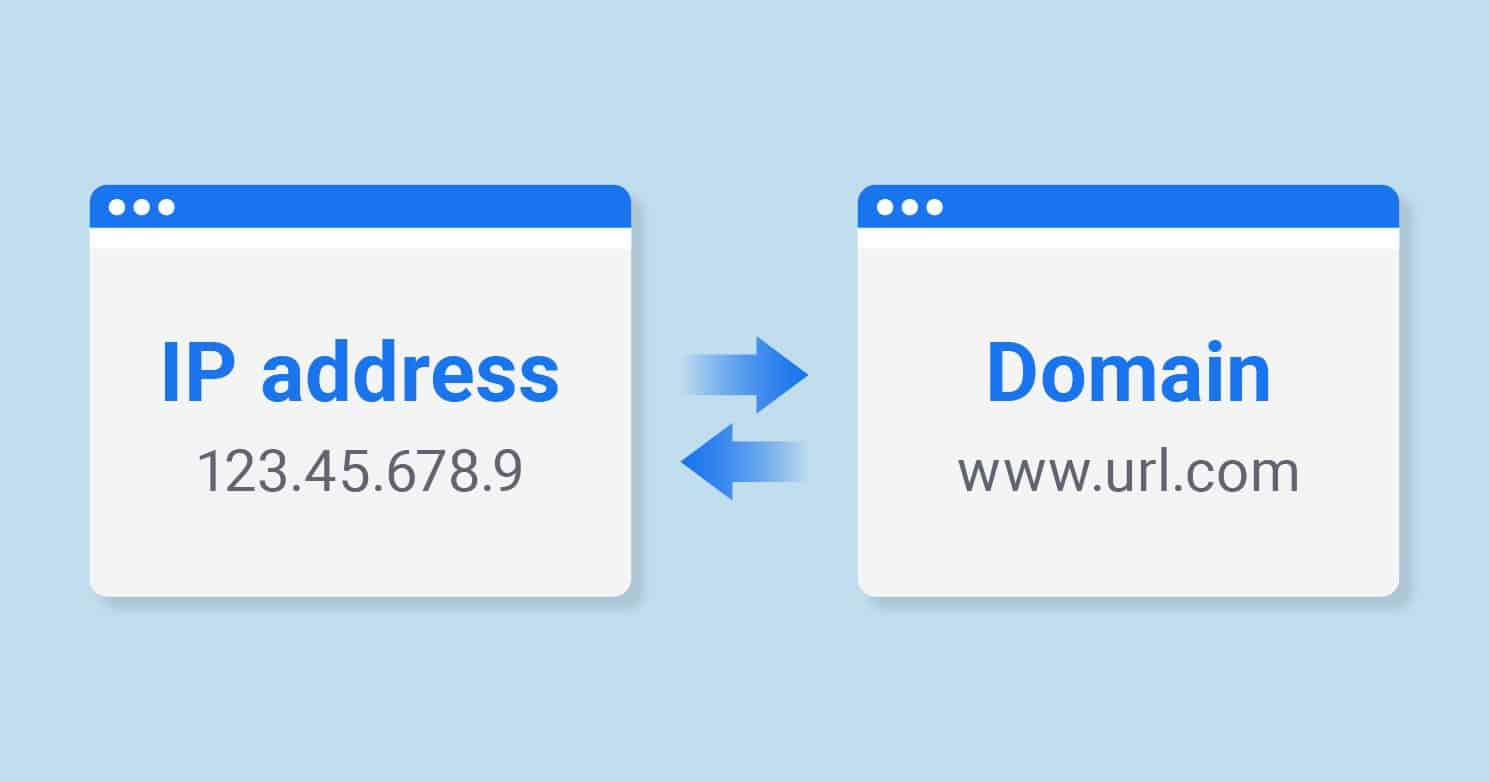 Another way you can get around a blocked website is by accessing a website's IP instead of the domain URL.
Every website has an IP and in the case where the webmaster blocked the site's URL, you can still access such website through its IP Address.
Suggested read: Ways to Change and Hide Computer IP Address
How to Convert Domain to IP
Simply follow the steps below to find a website IP Address;
You can also use your computer CMD (command prompt) to find a website IP Address.
Simply follow the steps below to do this;
open CMD on your window computer

then type

 tracert example.com

Click enter then wait for the process to run
Also note that: this method will only function properly if the website is not on a shared IP. If the website is on a shared IP, then there is a chance that the IP will take you to any of the websites on that same IP.
Also read: How To Block Followers From Seeing Your Instagram Live or Story
8. Change Network Proxy in Browsers
This option is an alternative for students looking for how to access blocked websites at school.
In a situation where your university has some websites restricted for access, you can get around the restriction by changing network proxy in browser settings if your university have more than one proxy for its network. This will work if your university blocked access to some websites on a proxy but not on the other proxies
Discover: Top Affiliate Programs to Join and Start Earning
9. Reform the Website URL – with or without WWW.
A website without an SSL certificate is not secure and Google sees its subdomains as a different website.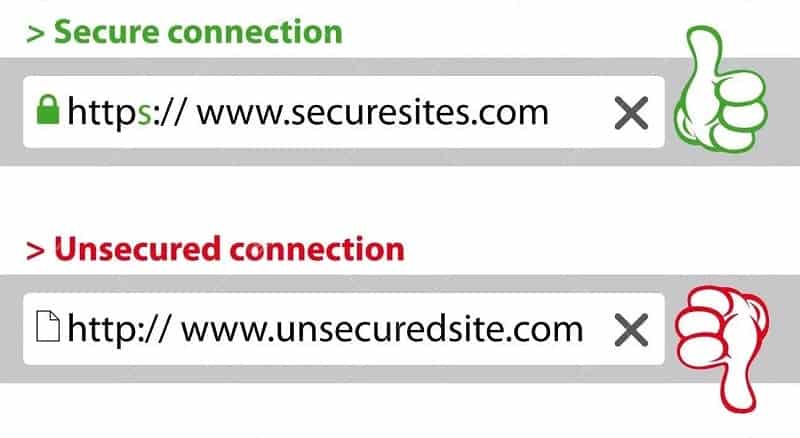 In this case, if http://exmaple.com is blocked, then you will be able to access the website by going to http://www.exmaple.com.
Also note that when accessing a non-secured website, a browser like Google Chrome will alert you of the danger involved in accessing a non-secured website. In this case, you may ignore the warning and proceed to access the website. Otherwise, you can use another browser.
This method is not the best but may help you get the information you are looking for.
Find my IP Address – What is my IP Address?