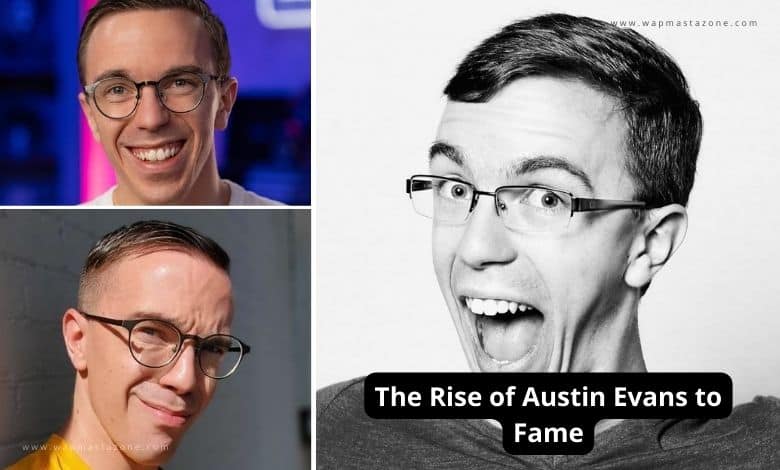 Who is Austin Evans?
Austin Evans is a popular tech YouTuber and content creator with a primary focus on technology-related content such as video games, smartphones, gadgets, personal computers, etc. Exactly April 28, 2009, his first YouTube video went live. It was titled "Application Review 1". Hi is also known by "austintechtips".
| Name | Austin Evans |
| --- | --- |
| Birthday | August 22, 1992 |
| Height | 178 cm (5 feet, 10 inches) |
| Born/Hometown | New Jersey, USA |
| Education | N/A |
| Birth Sign | Leo |
| Career | Tech YouTuber and Content Creator |
| Area of Focus | Technology, Tech Reviews, Tutorials |
| Joined YouTube | Aug 5, 2007 |
| Net Worth | $6 million |
| YouTube Subscribers | 5.41M subscribers (as of October 2023) |
| Marital Status | Married |
| Known As | Austin Evans |
| Residence | California, USA |
| Citizenship | United States |
Also read: 11 Top Tech YouTubers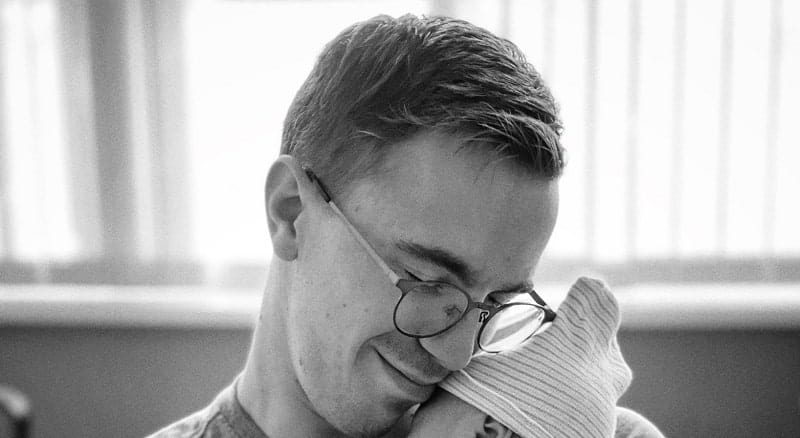 Austin Evans Early Life
Austin was born on August 22, 1992, in New Jersey, USA. His keen interest in technology led him to the creation of his first YouTube channel. As a teenager he started by building his computers and exploring the intricacies of software and hardware. His natural curiosity and enthusiasm for all things tech laid the foundation for his success.
In 2009, at the age of 17, he decided to take his passion for technology to the next level by creating a YouTube channel. Austin recognized this opportunity and decided to make the most of it.
One of his most popular series, "Does it Suck?" involved testing and reviewing low-cost tech gadgets. These videos were not only informative but also entertaining. His engaging style set him apart from more traditional tech reviewers, and it resonated with his growing audience.
By 2011, he had amassed over 100,000 subscribers, an impressive feat for a relatively new YouTube channel. This growth could be attributed to his consistency in uploading content, his approach to review, and tech trends. He managed to strike the balance between being informative and entertaining.
Also read: The Rise of Marques Brownlee to Fame
Suggested read: The Rise of LinusTechTips to Fame – Linus Sebastian
Austintechtips's Collaborations and Connections:
As his channel continued to grow, he expanded the range of content he produced. His videos became more polished, and his production quality improved significantly. He covered a variety of tech-related topics, including PC-building guides, gaming, and smartphone reviews.
Collaboration also played an important role in his journey to fame. Austin has partnered with other popular top tech YouTubers and influencers. Collaborative videos allowed him to tap into their audiences while also bringing fresh perspectives to his own content. His collaborations with individuals like Linus Sebastian (Linus Tech Tips), Marques Brownlee (MKBHD), and Unbox Therapy further propelled his channel's popularity.
Tech enthusiasts appreciated the camaraderie among these prominent figures in the tech industry. It added an element of excitement to the content and showcased the sense of community that existed among these creators.
Suggested read: How iJustine Became Famous – Justine Ezarik
How Did Austin Evans Get Rich?
He became financially successful through his career as a tech YouTuber and content creator. He created engaging and informative tech-related videos on YouTube, which attracted millions of viewers and subscribers. As his channel grew, he had opportunities for sponsorships, collaborations, and affiliate programs. His ability to stay relevant in the tech industry and his dedication to educating his audience about technology have all played important roles in his financial success. While his exact net worth is not publicly disclosed, it is safe to say that his income is primarily derived from his online presence and content creation.
Austin Evans FAQs
What is Austin Evans Age?
He is 31 years old as of the time this article was first published. Austin Evans was born on August 22, 1992.
Where was Austin Evans Was Born?
Austin Evans was born in New Jersey, USA.
What is Austin Evans YouTube Channel?
His YouTube channel link is https://www.youtube.com/@austinevans/
Also read: 15 Top Tech Companies to Work For
Also read: 25 Biggest Tech Companies in the World
Is austintechtips Married?
Yes, he is married. On March 2, 2019, Austin Evans and Karen tied the knot.
What's austintechtips's net worth?
Austin Evans net worth Is around $6 million.
Does austintechtips have a baby?
On August 7, 2021, Austin Evans took to Twitter to share a heartwarming announcement with his fans. He revealed that he and his wife, Karen, welcomed their first child.
Where is Austin Based?
He is based in Los Angeles, USA.
Who did Faith Evans have a child with?
He is married to Karen.
How tall is Austin?
Austin Evans height is 178 cm (5 feet, 10 inches)