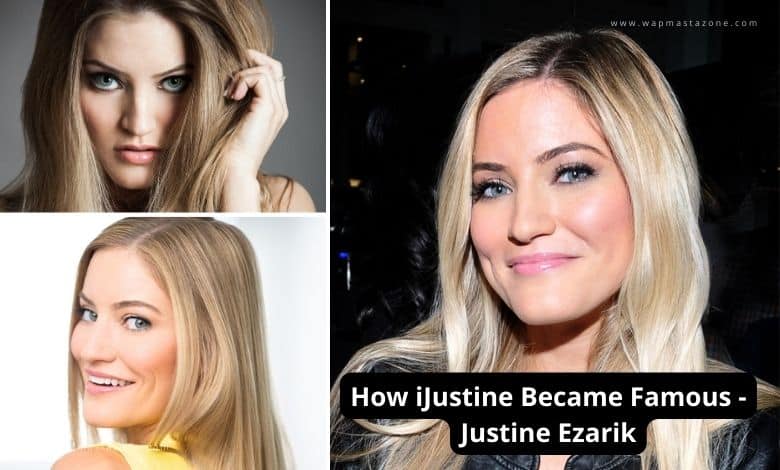 Justine Ezarik is widely known by her YouTube name iJustine. She is also one of the 11 top tech YouTubers from our previous article. Her first YouTube video went live on May 12, 2006, titled "The Oatmeal Project | Justine". This would mark the beginning of her career as a tech YouTuber.
Who is Justine Ezarik – IJustine?
Justine Ezarik was born on March 20, 1984, in Pittsburgh, Pennsylvania. She came from a close-knit family, and her interest in technology and video production was evident from a young age. She was exposed to technology by her father, who worked as a coal miner, and her brother, Breanne, who had an innate passion for video games and technology. These early experiences laid the foundation for her future in the world of tech and online content creation.
Her Journey can be traced back to May 7, 2006, when she created her first YouTube channel, "iJustine." In those early days of YouTube, the platform was still in its infancy, and the concept of online content creation as a full-time career was virtually unheard of. Her early videos were unpolished, and recorded with basic equipment, which is a stark contrast to the professional production standards of today's YouTube content creators. However, it was her genuine enthusiasm and love for technology that resonated with viewers and set the stage for her rise to fame.
Also read: 11 Top Tech YouTubers
| Name | Justine Ezarik |
| --- | --- |
| Birthday | March 20, 1984 |
| Height | 1.6m |
| Born/Hometown | Pittsburgh, Pennsylvania, USA |
| Education | Graduated from Pittsburgh Technical Institute |
| Birth Sign | Pisces |
| Career | YouTuber, Actress, Author, and Influencer |
| Area of Focus | Technology, Lifestyle, and Vlogging |
| Joined YouTube | May 7, 2006 |
| Net Worth | Estimated to be several million dollars (as of 2021) |
| YouTube Subscribers | 7.1 million subscribers (As of October 2023) |
| Marital Status | Unknown |
| Known As | iJustine |
| Residence | N/A |
| Citizenship | United States |
Also read: The Rise of Marques Brownlee to Fame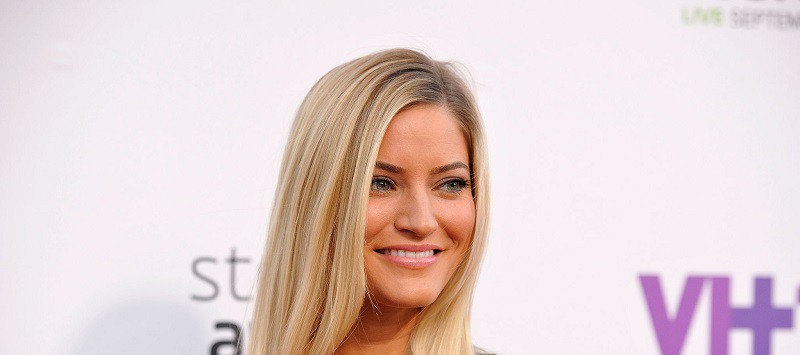 Her Breakthrough Moments:
In August 2007, iJustine gained significant attention when she uploaded a video titled "300-page iPhone Bill." The video showcased Justine unboxing her brand-new iPhone and discovering an unexpectedly massive itemized bill from AT&T. Her genuine shock and frustration were captured on camera and resonated with viewers, leading to the video going viral. In this era, YouTube videos had a cap of 10 minutes, so the video was split into several parts.
The "300-page iPhone Bill" video not only garnered millions of views but also drew the attention of mainstream media outlets, including CNN, who interviewed her about the incident. This moment marked a significant turning point in Justine's YouTube career, propelling her to broader recognition and inspiring her to create more engaging content.
Her Content Evolution and Diversification:
iJustine's early success was rooted in her tech-related content, but she was quick to recognize the need for diversification. She adapted to the changing trends and expanded her content to include lifestyle vlogs, travel vlogs, and food-related videos. This diversification allowed her to engage a broader audience and maintain her relevance.
One of her successful endeavors was the "iJustine Cooking" series, where she shared her love for cooking and her culinary experiments.
Also read: The Rise of Unbox Therapy to Fame – Lewis Hilsenteger
Suggested read: The Rise of LinusTechTips to Fame – Linus Sebastian
Suggested read: The Rise of Austin Evans to Fame – Tech YouTuber
iJustine's Collaborations and Connections:
iJustine's ability to collaborate with other content creators and tech companies played a significant role in her rise to fame. Her bubbly personality and love for all things tech made her a sought-after guest on podcasts, tech conferences, and even traditional TV shows. Notable collaborations include working with tech giants like Apple, Google, and Microsoft, which further solidified her position as a tech influencer.
One of her most famous collaborations was with Apple. iJustine was invited to Apple events and product launches, and she received exclusive access to new products. Her coverage of these events and reviews of Apple products solidified her reputation as a tech expert and garnered millions of views. Her association with Apple not only benefited her YouTube channel but also fueled her social media presence.
Brand Endorsements and Sponsorships:
As iJustine's popularity grew, she attracted the attention of numerous brands and companies eager to partner with her. These brand endorsements and sponsorships brought in additional income and also increased her visibility. Her collaborations extended to tech products, fashion brands, and more, showcasing her versatility as an influencer.
Her ability to seamlessly integrate sponsored content into her videos without losing authenticity contributed to her credibility.
The Philanthropic Side of iJustine
Beyond her career as an online personality, iJustine is known for her philanthropic efforts. She has supported various charitable organizations and causes, often using her platform to raise awareness and funds. Her ability to mobilize her audience for a positive impact demonstrates the positive influence she wields.
Also read: 25 Biggest Tech Companies in the World
Ijustine FAQs
What is Justine Ezarik's Age or How old is ijustine?
As of October 14, 2023, Justine Ezarik, widely known as iJustine, was born on March 20, 1984. Therefore, she would be 39 years old. Please note that her age may have changed if you are reading this information at a later date.
Where Was Justine Ezarik Born?
Justine Ezarik, known as iJustine, was born in Pittsburgh, Pennsylvania, USA. She grew up in Pittsburgh and began her journey into online content creation and technology there.
What is IJustine YouTube Channel?
Her YouTube link is https://www.youtube.com/@iJustine
Does IJustine have children?
Justine Ezarik has no children. In fact, on Apr 2, 2018, she wrote on her Twitter page that "I don't want kids".
Is iJustine Married? Or Who is Justine Ezarik's Husband?
She is currently not married but she has dated Ryan Wyatt (btw 2012 – 2015), Justin Fishner-Wolfson (in 2008), and Brian Pokorny (in 2008) in the past. Her recent dating history is publicly unknown.
What's IJustine's net worth?
She is estimated to be worth around $3 million dollars as of October 2023. Her income comes from various sources, including YouTube ad revenue, brand partnerships, sponsored content, book sales, public appearances, and more.
Also read: 15 Top SEO Experts and Specialists
Also read: Social Engineering and Prevention Measures