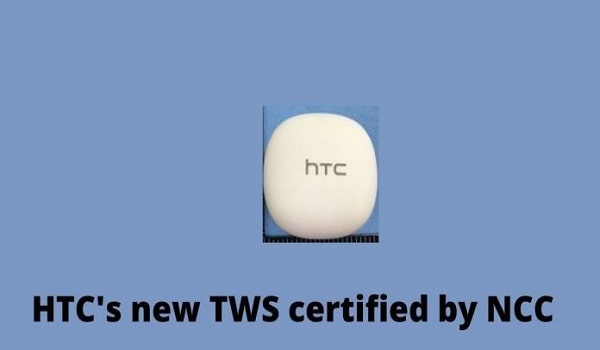 It has been revealed by the NCC that upcoming HTC TWS earphones will be powered by a 480 mAh battery and USB-C charging port.
Over time the National Certification Corporation (NCC) has been revealing details about upcoming products as the organization has been the one in charge of getting devices imported to the US.
Also Read: What Search Engine did People Use before Google?
Also Read: 9 Most Deadliest Computer Viruses that Stood the Test of Time
The wireless earbuds will likely be named HTC TWS1, based on the listing. It has also been confirmed that the whole set will come with a charging case of a 400mAh power cell with a 40 mAh battery in each bud. Looking at the images, it can only be guessed that the outside part will have some touch controls and there will be LED light, while this could as well turn out to be a small hole for the outwards mic.
HTC will be offering the TWS1 earphones in two color variants, Black and White; however, it is not confirmed yet if the earphone will support wireless charging. But, since the battery isn't very big, the HTC TWS earphones would be able to charge from 0% to 100% in 1 hour 30minutes with its 5W rate.
Also Read: How to Unhide or Hide Caller-ID on Infinix Android Phone
We love to hear from you, please comment below and share.