TECH
20 Most Popular Tech Blogs in Nigeria 2023
tech blogs in nigeria, Nigeria tech blogs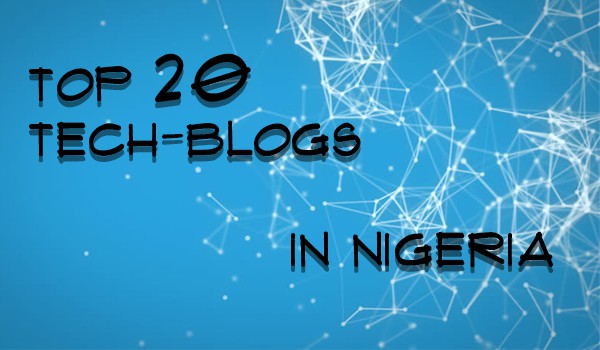 – last updated: 02.05.2023
what are the top 20 Tech blogs in Nigeria? Since the last decade, Tech in Nigeria has drastically increased and with great effort and consistency, Tech blogs in Nigeria are standing out.  If you are reading this post, you are probably a techie or just looking for popular Tech blogs in Nigeria.
Also read: Importance of Domain name
A lot of Tech blogs have risen and fallen, yet the consistent ones are still very much around. For this reason, I decided to write about the few that have been around for a long time and are still active today.
Please note that the order of arrangement does not in anyway depict any ranking. 
Top 20 Tech blogs in Nigeria
1. Techcabal.com
Domain registered: 2012-08-10

TechCabal was Created in 2013. It's a future-focused publication that speaks to African innovation and technology in depth.
In addition to high-quality articles, reports, and expert opinions on the main website, it publishes on the TC Daily newsletter, the most comprehensive roundup of technology around Africa.
The innovative blog is widely known for its keen news on exciting tech startups, gadgets, and across Africa.
Read also: How to Find a Domain Name 
2. Techpoint.africa (Formerly Techpoint.ng)
Domain registered: 2014-11-01

Techpoint Africa is a technology company that amplifies the best innovations out of Africa through its media, data, events, and tech-focused platforms. It was Founded in 2015 and it has grown to become one of the most notable brands across Africa's tech, startup, and business ecosystem, with a growing and dedicated audience of investors, startups, developers, professionals, and African tech enthusiasts.
Recommended – Free Domain Age Checker 
3. Naijatechguide
Domain registered: 2011-06-11

It publishes on Technology News, Gadget Reviews, Specs, and Tips. Also covers Online Services as well as Prices of Mobile Phones, Laptops, and other Gadgets.  NaijaTechGuide was established in December 2006, by Paschal Okafor.
Also read: How to Hide Chats on WhatsApp Messenger – Easy Steps
4. Doncaprio.com (formally geek.ng)
Domain registered: 2014-11-01

DonCaprio.com (formerly Geek.NG) is a multi-author technology blog that focuses on tech news, reviews, tech tips & advices, DIY guides & how-to's that make life easier. Their articles are written by real-life geeks and seasoned authors.
DonCaprio.com is based in Nigeria and the property of Don Caprio Limited.
Their aim is to be the one-stop blog for geeks, writers, and readers alike and the main objective is to keep publishing great content that is worthy to be used as a reference across the internet.
Recommended – Free Domain Age Checker 

5. Ogbongeblog.com
Domain registered: 2009-09-09

Ogbongeblog.com is a top Nigerian Blog created in 2008 on Blogger platform as www.ogbongeblog.blogspot.com but moved to WordPress in October 2017. 
OgbongeBlog is a Nigerian blog that covers topics on tech, blogging, digital marketing and online business. It also offers tutorials and tips related to blogging, digital marketing, mobile tech and how to make money online. Founded by Jide Ogunsanya.
6. Mobilityarena.com
Domain registered: 2014-12-05

Mobility arena was founded In 2004 by Yomi Adegboye which then later became the pioneer tech blogger for mobile phone reviewer in Nigeria. It offers experiences with mobile phones and prepaid services on various blogs, including Mobile Africa (now Tech Africa).
Mobility arena provides detailed reviews, information about the latest phones, and the best smartphone deals in the country.
Also read: 15 Best Free VPN for Android, iPhone and Computer Users
Recommended – Free Domain Tools – Get your own domain

7. Techrez.com
Domain registered: 2014-02-01

TechRez is a premier technology blog; a geek's resource garage having its core on tech news, gadgets revelation, gaming, science, reviews and startups. The tech category deals with gadgets and gaming. They also provide unbiased ratings about gadgets, smartphones, games, apps and services, while the science section takes you away from conventional tech stories to big-tech.
8. Oscarmini
Domain registered: 2011-11-22

It is also a tech-blog in Nigeria that writes on tech trends, tech analysis, guides, how to, game tips etc . It was founded by Oscar frank in 2011.
Also Read: 10 Signs of a Malware Infection on your Computer
Recommended – Free Domain Age Checker 
9. Techcityng.com
Domain registered: 2011-11-22

TechCity is Nigeria's premier technology blog that is dedicated to reviews and reporting of Technology News across Nigeria through its blog and online videos, hosted on YouTube.
TechCity is the place where people using technology are entertained/educated and emerging technologies are showcased. All in simple non-robotic language…
Domain registered: 2015-03-25

Wapmastazone is a tech blog in Nigeria that publishes tech updates, phone and computer reviews, SEO tips & solutions, freelancing tips, computer tips, business ideas, and startups. WapMasTazone provides highly developed free SEO and web tools to help you track and identify your website's critical SEO issues, and help you take action to improve your website performance and visibility in search engines. It was founded in 2014 by Babatunde Oladogba, and It has since then grown to one of the notable and influenced Tech blogs. Wapmastazone VISION is to provide resourceful and informative content to its visitors thereby adding value to their knowledge and Tech-World.
11. Wizytechs.com
Domain registered: 2015-08-12

WizyTechs was founded by Wisdom Obioha in 2015. The main aim of the site is to keep all its visitors and followers abreast of the latest trends in the technology and telecommunication world. latest free, cheap, and best data subscription plans; latest electronic gadgets, phone reviews, tech tutorials, and all your ICT issues.
Recommended – Free Domain Tools – Get your own domain

12. Yomiprof.net (formerly yomiprof.com)
Domain registered: 2013-03-21

YomiProf is an online information technology platform that serves well-researched information on new technologies, mobile, and empowerment tips. Yomiprof place so much value in details, reviews, configurations, and deployment of new technologies, to best practices developed to protect visitors from the ever-increasing dangers on the internet.
Also read: How to Prevent Facebook Hack – Complete Guide
13. Androidnigeria.com.ng
Domain registered: 2013-05-21
Androidnigeria was launched in 2013 and gives a proper report on mobile technology in Nigeria. Android Nigeria provided trends on the Android Operating system, games, and applications. They cover the activities of Android phone manufacturers operating in Nigeria, also provide News, Reviews, and Android Guide.
Recommended – Free Domain Age Checker 
14. Techeconomy.ng
Domain registered: 2017-09-28

TechEconomy.ng is a Technology Blog in Nigeria; x-raying business-focused reports while tilting the lenses on Disruptive Technologies, Technopreneurs, and tracing the success stories as TechLegacies in this emerging market; highlighting the challenges and pushing for solutions.
Also Deliver latest TechNews on all things related to Telecoms, Startups, Finance, Opinions, Travel/Postal, Tech Influencers (interviews) etc.
15. Gadgetstripe.com
Domain registered: 2016-01-21

GadgetStripe is a gadget-dedicated website featuring a huge number of visitors daily. Founded in 2016, it has been in operation since its opening date. it is updated with latest news from the world of gadgets (Mobile phones, Laptops, VR Headsets, Tablets, Android Wears, and so on.

Recommended – Free Domain Age Checker 
16. Hubsidy.com

(Formerly

Techsng.com)
Domain registered: 2014-07-17

Techsng was originally launched in 2011 and founded by Samuel Adeniyi . TechsNG is centered around all things relating to Technology, Precisely mobile technology. Including smartphones, gadgets, and computers. Although the blog was originally founded in 2011, but it has since then passed through quite a number of transitions which includes a change of domain names.
Also read: Domain Expiration – What Happens when a Domain Expires?
17. Techsuplex.com
Domain registered: 2012-05-09
Techsuplex is an online technology magazine based in Nigeria. Its mission is to offer in-depth reporting, intelligent and mind-stimulating opinions, feature stories, breaking news coverage, product information, and reviews as well as provide technology tips and solutions, all from an African perspective. It was founded by Sanusi Ismaila
18. Techloy.com (https://medium.com/techloy)
Domain registered: 2010-11-10

Techloy is a digital publication Tech-blog covering news and data about business, finance, and technology, using infographics and charts to help people and brands make better decisions. It was founded in 2008 by Loy Okezie
Also read: Key Considerations For Choosing a Good Web Hosting
19. Technext.ng
Domain registered: 2017-06-21

Technext.ng is the go-to site for news, reviews, and Insightful analysis in the Nigerian tech space. Tecknext publish Technology and business-related content. David Afolayan is the co-founder & CEO of Technext.
Also read: How To Make $100/day on Fiverr – Complete Guide
20. Shelaf.net (formerly shelaf.com)
Domain first registered: 2013-04-26

Shelaf was founded in April 2012 by SHEU Abdullateef Funsho. Its aim is to give trustworthy news on Technology and this spreads across all of its branches. Shelaf covers web tutorials, computer tips, Online business tips, apps, games, online payment platforms, affiliate programs, social networks and so many other topics that give innovative insights into a world of tech.
Do you know more Tech-blogs in Nigeria ?,
Also read: Best Way to Stop WordPress Trackbacks & Pingback Spam Comments
Want to buy your First Domain?
We recommend this free domaintools – Domainlista.com. You can use it to search for domains and generate different ideas before buying it. 
domain name availability – domaintools – Domainlista.com
Recommended Domain registrar you can Buy From
Namecheap Shared Hosting – Buy your shared hosting plan on Namecheap here
Namecheap VPS Hosting – Buy your VPS Hosting plan on Namecheap here 
Free domain name and Shared Hosting – Buy your Free domain name and Share Hosting on Namecheap
Godaddy domain name – Buy affordable domain name on Godaddy
Godaddy domain name – 50% OFF your hosting on Godaddy- Buy Here
Namecheap domains – Buy affordable domain name on Namecheap
Interserver VPS hosting – Buy your VPS Hosting plan on Interserver here 
Host your website on Hostinger + Free domain – Buy Hosting plan on Hostinger here
Namesilo domain name – Buy a Cheap Domain name on Namesilo
OVHcloud VPS Hosting – Buy your VPS plan on OVHcloud here
OVHcloud dedicated Hosting – Buy your dedicated Hosting plan on OVHcloud here 
Also read: 15 Best Free VPN for Android, iPhone and Computer Users
Do you want to buy a domain name? find your new domain name or idea by using this free domaintool
What More? Use our Free SEO and Web Tools – 
Do you know more tech blogs in Nigeria? let us know in the comment section