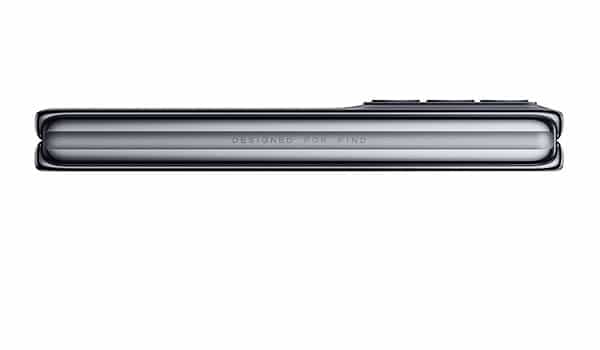 Oppo has recently announced its first-ever foldable smartphone Oppo Find N through a blog post. It's a smartphone that will be easy to use and will provide an innovative experience. The Find N is OPPO's unique solution in an increasingly homogenized smartphone industry.
Peta Lau, the Chief Product Officer of Oppo expressed in a blog post that the phone is their first foldable flagship smartphone – a result of four years of intense R&D and 6 generations of prototypes. The device is OPPO's answer to the future of smartphones.
Also read: How to Unhide or Hide Caller-ID on Infinix Android Phone
He further wrote;
After more than a decade of rapid development, the smartphone industry has hit a wall.

Whether it's fast charging, high refresh rates, mobile photography covering several focal lengths, or 5G connectivity, smartphone development has reached a limit that requires new ways of thinking and new approaches to continue innovating.

So the question that all manufacturers and product people have been thinking is, "What's next for smartphones?
The design of the Oppo Find N does look like Samsung's Galaxy Z series foldable. It has a bigger display on the inside and a relatively smaller display on the outside. A glimpse of the phone was also shared on Oppo's Twitter page in a teaser video which you can watch below.
Also read: Oppo's Custom Android Skin ColorOS 11 Update Now Available
This is the exquisitely engineered #OPPOFindN.
Hold. Fold. Enjoy. Repeat.
Coming December 15. #OPPOINNODAY2021 pic.twitter.com/LVZKNgYiAv

— OPPO (@oppo) December 9, 2021
Also read: What Search Engine did People Use before Google?
Lau also wrote that as early as April 2018, the first generation of the Find N prototype was born internally. Although a handful of other brands have already introduced foldable devices to the market, barriers such as utility, durability, and user experience continue to prevent foldable devices from becoming a more feasible daily driver for most people. He further established that the two principles guided in making the product a reality is;
first that the device must be beautiful and the product must actually be both useful and easy to use as it is in the company's interest to provide users with a nicely balanced experience.
To the company, the name Find N represents new possibilities. as the company is ushering in the next chapter of smartphones: the revolutionary experience of this new form factor will undeniably shake up the industry. 
Also read: 9 Most Deadliest Computer Viruses that Stood the Test of Time