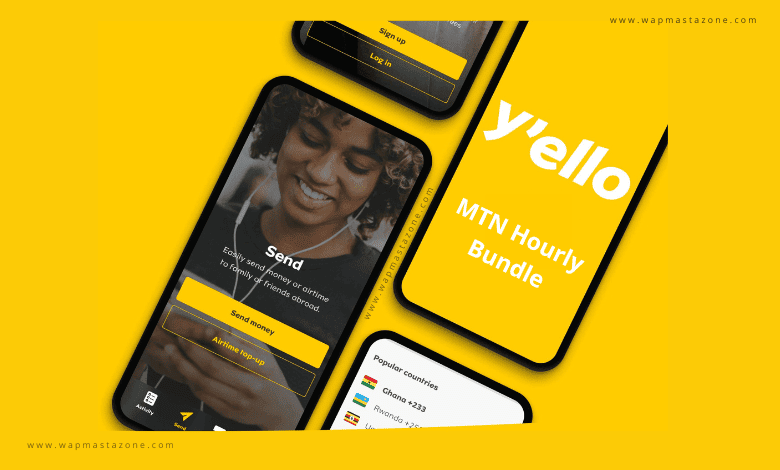 MTN hourly bundle is one of the mtn data plans that may cater to your data need. This is good for people who download large files.
MTN offers affordable hourly data plans that provide a fantastic internet experience and access to a wide range of internet services, delivering great value for your money. Depending on your needs, you can choose between 2GB for N200, 5GB for N500, or 10GB for N1000.
Also read: How to Contact MTN Customer Care in Nigeria
| | | | |
| --- | --- | --- | --- |
| Mtn Hourly Bundle | Data Volume | Price (N) | Usage Validity |
| 2GB Hourly bundle | 2GB | 200 | 1 hour |
| 5GB Hourly bundle | 5GB | 500 | 1 hour |
| 10GB Hourly bundle | 10GB | 1000 | 1 hour |
How to Subscribe to MTN Hourly Bundle
Simply send the "bundle" to 312 or dial *312*1#, then select your preferred plan.
The usage duration for all the plans is 1 hour.
Also read: Different Ways to Check MTN Data Balance
MTN Hourly Bundle FAQs
Can I purchase multiple Hourly bundles?
Yes, you have the option to purchase any of the Hourly bundles multiple times. However, subsequent purchases will be placed in a queue. This means that if you buy two bundles, the second hour will start counting immediately after the first hour is exhausted, allowing you to have a total of 2 hours of usage.
Can I use my Hourly plan while roaming?
No, the Hourly bundle can only be used for data activities within Nigeria.
How do I check my MTN Hourly bundle balance?
You can check your data bundle balance through the following channels:
SMS: Texting 2 to 323
USSD: Dialing *312*4# (for main data bundle and bonus), or *310#
myMTN NG App
myMTN web
Also read: How to Transfer Airtime on MTN
If I have multiple Hourly bundles active, which bundle will deplete first?
If you have multiple Hourly bundles active on your line, the bundle with the closest expiry will be used first.
Finally, you'll be able to roll over your unused hourly data bundle only if you subscribe for another hourly data bundle.
I received a pop-up menu to choose 'one-off', or 'Buy for a Friend' when activating an MTN Hourly bundle. What does this mean?
The pop-up menu provides a feature that enables you to make a one-time purchase of the Hourly bundle or 'Buy for a Friend'. Meaning
Opting for a "One-off Purchase" means that your hourly bundle will not be automatically renewed once it expires. The "Buy for a Friend" option enables you to utilize your airtime to purchase an hourly bundle for another phone line. Please note that the Hourly bundles are exclusively offered as "One-off bundles." You have the freedom to purchase multiple bundles whenever desired to continue enjoying the Hourly bundle service.
When does the allocated time start?
Your Hourly bundles start counting immediately after you buy them.
Also read: List of Verified MTN Outlets For SIM Sales & Activation in Nigeria
Recommended: MTN Official Website