MTN
NETWORK PROVIDER
How to Contact MTN Customer Care in Nigeria
mtn customer care, mtn customer care number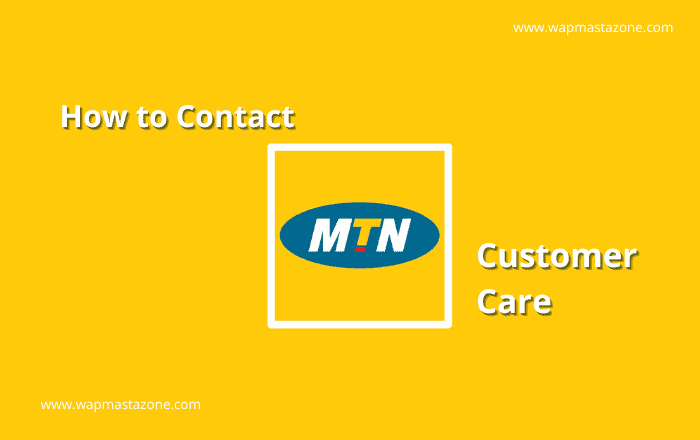 Last updated: 01.05.2023
What is MTN Customer Care Number?
In this post, I will show you different ways you can contact MTN customer care when you need to make inquiries or complaints. you can contact them through phone number, social media email, etc. MTN is a telecommunication network provider in Nigeria, also rated as the largest network provider.
Also Read: How to Check MTN, Glo, 9mobile and Airtel Number in Nigeria
1.  MTN Customer Care Number
You can contact by calling them any of the numbers below;
From an MTN line: 180
From other networks: 08031000180
Subscribers outside Nigeria can call +2348031000180
What is MTN customer care WhatsApp Number?
MTN customer care Whatsapp number is: 09033000001
How To Speak With A Customer Care Agent
Follow the steps below to speak with a customer care agent;
First, you will be asked to choose your preferred language. You can choose any language of your choice by pressing the numbers on your phone keypad.  1 is for the English language.

then, Press 9 to go to the main menu
Press 6 after  to go to the support menu

Then

Press 0 to speak with a customer care representative.

Finally, wait for a few minutes to be transferred to the nearest customer care representative.
Must Read: How to link NIN to GLO and Airtel Phone Number
2.  MTN Customer Care via E-mail 
You can contact mtn-customer care by email. Send your message or complaints to customercareng@mtn.com. You would get feedback after some time.
3. MTN Customer Service on Social Media
You can contact MTN  through their official social media pages like Twitter, Facebook, and Instagram. Follow the links below to contact them via social media pages,
Twitter: https://twitter.com/MTN180
Facebook: http://www.facebook.com/MTNLoaded
Instagram: https://www.instagram.com/mtnng
4.  MTN Customer Service via your Nearest Service Centre
If you don't get a quick response via the methods above. The best way to resolve your issue is to go to their nearest office. If you live around Ikeja, Lagos, you can visit the address below;
MTN Plaza, Awolowo Road,
Ikoyi 101233, Lagos, Nigeria
To check other MTN customer care centers across the 36 States of Nigeria and the FCT, follow the links below;
5. MTN Customer Service via Live Chat
 To contact MTN customer care agent via Live chat, Click Here
Must Read: What Search Engine did People Use before Google?
We love to hear from you, comment below and share.