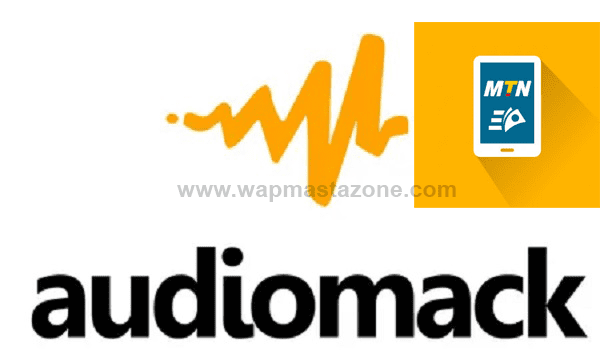 MTN Audiomack Free Limitless Streaming Service. MTN Nigeria is collaborating with Audiomack to produce a music streaming service with local and international content exclusively to only MTN subscribers.
Audiomack is a youth-driven, artist-first music streaming platform that allows creators to share unlimited music and podcast content for free. It is also an audio discovery platform that allows artists and creators to upload music and podcasts for listeners through its mobile apps and site. It is available on the MTN Nigeria network as a subscription-based service and can be accessed via the Google play store and iOS app store.
Audiomack partnership will allow MTN subscribers to gain free access to Audiomack's streaming service via their mobile devices on weekly and monthly subscriptions. The weekly plan offers 1.2GB + Free Audiomack at N270 while the monthly plan offers 2.5GB + Free Audiomack at N550.
Also read: Clubhouse Now Out for Android Users – What you Should Know
What Is AudioMack?
Audiomack is a FREE, limitless music sharing and discovery platform for artists, tastemakers, labels, and fans.
Features Of AudioMack Service
Audiomack offers an unparalleled music discovery experience:
Easily like, comment, and share your favorite music

Millions of songs from today's top stars and genres as well as emerging artists and sounds

Trending and top charts, updated regularly, showcase the hottest new music of the moment and biggest songs and albums

Listen to expertly curated playlists and easily create your own

Audiomack World features interviews and profiles with up-next artists, new music spotlights, artist education, and exclusive video series like Trap Symphony, Fine Tuned, Bless The Booth, and more.

Geo Charts, updated weekly, highlight top 100 songs in over 120 countries, states, and provinces
How Much Does It Cost?
It is free of charge. An option to purchase a subscription for Audiomack is available on the following plans:
The weekly plan offers 1.2GB + Free Audiomack at N270

the monthly plan offers 2.5GB + Free Audiomack at N550.
What Can I Find On AudioMack?
Audiomack offers a wide array of music, podcasts, and more with a focus on surfacing the hottest new music and breaking artists across today's top genres.
Can I Download Songs On AudioMack?
Yes, Audiomack allows users to download songs to their accounts for offline listening. Note: certain songs are marked as Premium Downloads. These songs can be downloaded, but without a subscription to Audiomack's paid tier, you have a max of 20 Premium song downloads.
Do I Have To Buy A Separate Bundle Data?
There are data bundled subscription plans available with a corresponding validity period of 7 days and 30days respectively. If you do not need the data bundled plans you can enjoy music streaming music with your data or wifi.
Also read: Different Ways to Check MTN Data Balance in 2021
How to Delete Offline Stored Music?
On the Audiomack app, go to My Library. Under the Offline tab, you can uncheck any downloaded song to remove it from your offline library.
Login to the App, and go-to favorite songs, select the drop-down menu on the right then select Remove from Downloads.
To cancel your AudioMack subscription dial *447# to manage your services.
Do I Need Internet To Stream on Audiomack?
Yes, you need to be online to be able to stream music. However, you can play your downloaded songs offline without an internet connection.
The service is available on any Android, IOS device, or web browser.
Also Read: 9 Most Deadliest Computer Viruses that Stood the Test of Time
We love to hear from you, comment below and share.