TECH
Safari browser to now use Face ID and Touch ID for Website Login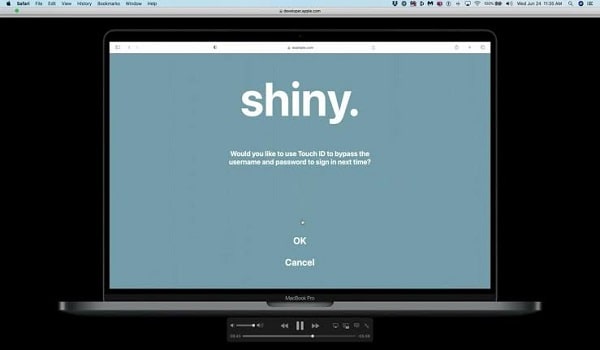 Apple recently made it know that instead of using a password to access sensitive data and apps like bank records will now make use of Face ID and Touch ID in order to ensure more security.
These features were outlined at Apple's WWDC20 engineering session called "Meet Face ID and Touch ID for web" which shows how web developers can use Face ID and Touch ID on their websites with the web Authentication API.
Also read: How to Know and What to do if your Phone is Being Monitored by Spyware
Prior to this, for you to log into the website, you will be required to type in a username, passcode, and two-factor authentication code. That will not be needed anymore as Face ID and Touch ID will now be taking over the long process.
For you to sign in to the website now, you will have to click on the sign button after which Safari will request confirmation. With the confirmation, a Face ID or Touch ID scan is done and the user is allowed in.
This process according to Apple is for security reasons.
"But more importantly, it is Phishing-resistant. Safari will only allow public credentials created by this API to be used within the Web site they were created, and the credential can never be exported out from the authenticator they were created in as well. This means that once a public credential has been provisioned, there is no way for a user to accidentally divulge it to another party.
This came from apple during the WWDC20. overview of the Web Authentication standard.
Also read: 10 Signs of a Malware Infection on your Computer