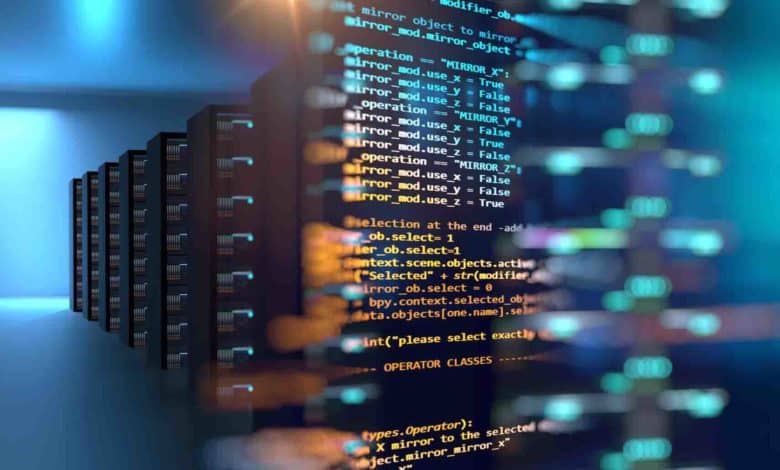 What are the most popular databases?
Are you considering getting an efficient database for your business? here are the 8 Most Popular databases for Web Development.
A database is an organized collection of structured data, typically stored electronically in a computer system. A database is usually controlled by a database management system (DBMS) which can be MySQL, FileMaker Pro, Microsoft Access, Microsoft SQL Server, dBASE, and Oracle Database. Small databases can be stored on a file system, while large databases are hosted on computer clusters or cloud storage.
When it comes to web development, database stands as the backbone. So, choosing the best database is important because it stores all the data for your websites, such as documents, videos, text, and images.
How do you choose the right database? this article highlights 8 most popular databases for web development
Also Read: 12 Best Ways to Free Up Storage Space on Windows
8 Most Popular Databases for Web Development
1. Oracle

Oracle is a database that is used by many large companies like Walmart, eBay, Amazon, etc. It is not open-source, which means that it costs money to use. Oracle has many features, but it can be difficult to use.  Oracle Database is the first database designed for enterprise grid computing, the most flexible and cost-effective way to manage information and applications. Oracle is a recommended database when setting up websites for a large company, while it may not be of good choice for small businesses.
It's a very powerful database and has been ranked third by DB-Engines. Oracle is one of the most commercially supported databases and one of the most used RDBMS. The latest version of the Oracle RDBMS tool encompasses larger databases, takes less space, is more secure, and quickly processes data.
Also read: Pegasus Spyware – The Most Intelligent Spyware Ever Built
2. Microsoft SQL Server

Microsoft SQL Server is a relational database management system (RDBMS) developed by Microsoft. It's a database server with the primary function of storing and retrieving data as requested by other software applications which may run either on the same computer or on another computer across a network.
It is used by small and large businesses and it's easy to use. Popular websites using Microsoft SQL Server include Microsoft. adobe, Dell, etc.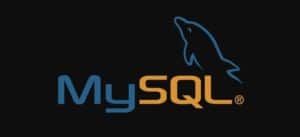 MySQL is one of the most popular open-source relational database management system. Its name is a combination of "My", the name of co-founder Michael Widenius's daughter, and "SQL", the abbreviation for Structured Query Language. MySQL is free and open-source software under the terms of the GNU General Public License.
MySQL has stand-alone clients that allow users to interact directly with a MySQL database using SQL, but more often, it is used with other programs to implement applications that need relational database capability. It is free and easy to use but not as fast as other databases like oracle and so on. It is relatively good for both small businesses and large businesses. In fact, Facebook uses MySQL as its main database.
Also Read: How to Hide Chats on WhatsApp Messenger – Easy Steps

Amazon Relational Database Service (RDS) is a distributed relational database service by Amazon Web Services. It is a web service running "in the cloud" designed to simplify the setup, operation, and scaling of a relational database for use in applications. It has a dedicated secured connection, and it automatically backs up data through an inbuilt feature. Allows users to process heavy workloads in a single database. Some of its downsides is that it has limited auto-scale options and unavailability of access to a physical server to check server logs.
Also read: Video Game: An Addiction Among Students
5. PostgreSQL

PostgreSQL is one of the most popular databases today and it is good for small are large businesses.
PostgreSQL, also known as Postgres, is a free and open-source relational database management system emphasizing extensibility and SQL compliance.  It was created in 1996 and was originally named POSTGRES, referring to its origins as a successor to the Ingres database developed at the University of California, Berkeley.
Popular social platform websites like Instagram, Reddit, etc. use PostgreSQL database.
Also read: 15 Best Free VPN for Android, iPhone and Computer Users

Altibase is an open-source DBMS tool that delivers high-level data processing speeds.  It is a hybrid database, relational open-source database management system (DBMS) manufactured by The Altibase Corporation and does not charge processing or subscription fee.
it has an in-memory database portion that is capable of storing large chunks of data on a single disk. Its hybrid architecture allows it to access both memory-resident and disk-resident tables using single interface.

RazorSQL is one of the most popularized database management and query tools.  It allows users to check schemas, tables, unidentified keys, structure indexes, and columns. It allows you to create, update, or delete entire SQL statements. It is built with a flexible import option to incorporate excel spreadsheets, extended files, and fixed-width data files.
At the moment, RazorSQL supports more than twenty programming languages. Concurrently, it can compare the results of table data and queries through multiple databases.
It allows for automated selection and copy mechanisms for different types of data types and also allows users to create custom templates or use built-in templates for projects. The downside of RazorSQL is that only experienced developers can use the command line to make advanced comparisons, while its installation and configuration are time-consuming.

8. IBM DB2

Db2 is a family of data management products, including database servers, developed by IBM. They initially supported the relational model but were extended to support object-relational features and non-relational structures like JSON and XML.
The newest version of IBM DB2 runs queries faster than ever. Its DBMS tool now supports most of the data science languages to handle simple or complex frameworks.
It offers AI-dedicated capabilities that are designed to manage and structure complex data and also supports private as well as cloud environments.
Recommended: 100% Free SEO Tools most popular databases,best databases for web development,
Top databases for web development, most popular databases for web development, best databases for web development