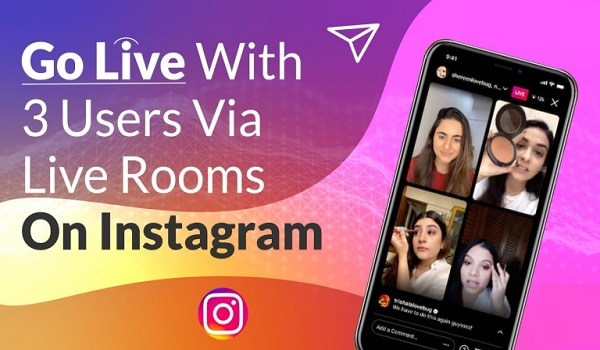 Instagram team recently announced the new feature "live room" which allow up to four people to broadcast live together at the same time. Previously. the app only allowed two users to live stream. In the the company's statement, it says it hopes the Live Rooms will open up more creative opportunities in terms of live broadcast formats to allow for things like live talk shows, expanded Q&As or interviews, etc.
Importance of Instagram New Feature
The new update allows users to livestream with more people, an additional feature which was intirduced  Last year which is instagram badge, was a way for fans to support their favorite celebrity/host during a live video. the badges appear next to a fan's name throughout the live video, helping them to stand out in the comments and unlock other special features, like placement on the creator's list of badge holders and recognition The badges is now more broadly available at three price points: $0.99, $1.99 or $4.99.
Also Read: The Complete difference between PayPal FnF and PayPal GnS
How to Start Livestream
To start a Live Room,
Swipe left and select the Live camera option,

then title the Room and tap the Room icon to add guests.

Then, you will see a list of people who've already requested to go live with you and you'll be able to search for other guests to add.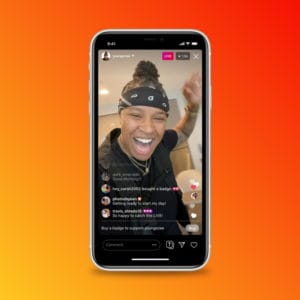 Additional Details
When you start the Live Room, you'll remain at the top of the screen while guests are added. You can add the guests all at once or individually, depending on your preference.
The ability to add more guests to a livestream can also help a creator grow their follower base, as all the guests' followers are notified about the Live Room, in addition to your own.
For safety reasons, any person that's been blocked by any of the Live Room participants will not have access to join the livestream. Plus, any guests who have previously had their live access revoked due to violations of Instagram's Community Guidelines won't be able to join any Live Rooms.
During live broadcasts, the hosts can also report and block comments and use comment filters to maintain a safer experience for all viewers.
Instagram has reported a 70% increase in Live views from February to March, as some creators and businesses shifted their work online. Instagram says Live Rooms are rolling out now to both iOS and Android to all global markets. It is expected that the rollout will reach all users in the coming weeks.
Also Read: How to do GOTV Subscription from your Mobile phone in Nigeria
We love to hear from you, comment below and share.