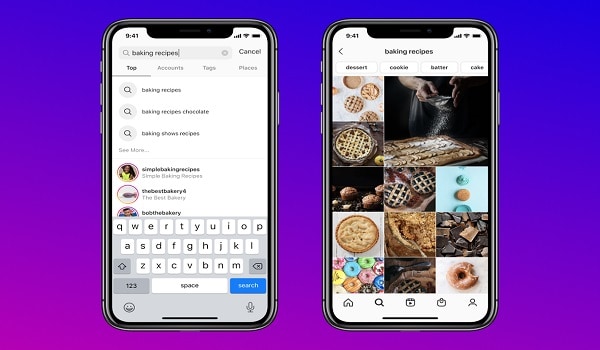 Instagram is rolling out its latest update which will change how users carry out searches on the app. Instagram is basically receiving the keyword search support in the update. This will get rid of the need to rely on hashtags and account usernames to search for an exact variety of content.
The keyword search support is offered in the English language but just in six countries currently. The United States, the United Kingdom, Canada, and Ireland are among the countries where this new feature is available. Before this update, users interested in "home decor", will either have to search via hashtags related to home decor or through accounts that refer to "home decor" in the username.
Instagram stated that its latest added keyword will be capable to show important posts even if the post made no mention of the hashtag you're looking for. The same procedure behind determining if a post is related is unknown but Instagram did make it known to The Verge that it regards a variety of factors as well but not restricted to "type of content, captions when it was posted".
This new feature is still in the early phase of growth, so users shouldn't be expecting it to work for every kind of keywords. Instagram is presently focusing on generic keywords that are located in the guidelines of the app. However, we should wait for the functionality to improve with time and perhaps expand to add extra specific keywords.
We love to hear from you, please comment and share.