BUSINESS
E-banking: Fresh Concern Over Identity Theft by Cyber Criminals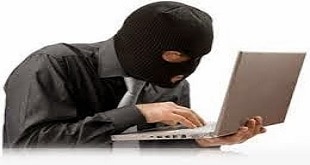 Mobile financial services are still a high priority for many mobile operators, financial institutions, technology firms, and governments in most sub-Saharan African countries, including Nigeria. However, the growing fear of identity theft has stalled the otherwise progress that should have been recorded in that genre of financial transaction. Although the adoption of mobile banking has in no small measure made banking easier, identity theft by cyber-criminals poses very serious challenges to bank officials and their customers.
Also Read: What Search Engine did People Use before Google?
Despite series of warnings via Short message Services and hordes of advertisements by banks reminding their various customers of the need to protect their Personal Identification Numbers, PIN, the menace still poses a great threat to the growth of the financial sector. The resultant effect of this is that bank user who should ordinarily embrace cashless initiatives are swinging between card and cash spending. Apparently innovating to end this trend, one of Nigeria's new generation banks, Diamond Bank Plc has turned to technology to tackle the issue. The bank has pioneered an application called Touch ID, a biometric application that provides. Fingerprint alternative to entering a User ID and Password. With the mobile app, the bank says that smartphones or smart devices become as good as a customer's bank. What it means is that customers, log in and carry out transactions on their mobile devices in a comfortable and more secure manner than before. Robert Giles, Head of Transaction Banking of Diamond Bank PLC, while unveiling the application recently in Lagos, said that the app gives customers the opportunity to carry out transaction banking without being in the banking hall. Security of the app According to him, the app has two layers of security. "The first level of security is the password people put on their phones. Secondly, the App is tied to a single device.
Also Read: 9 Most Deadliest Computer Viruses that Stood the Test of Time
At the point of download, authentication information is sent to the customer's number. The customer has a PIN to make transactions and immediately they log in, they get an e-mail and SMS to show that their account is being accessed on the App", he explained. He also said that one of the security features on the Mobile App is the Touch ID which is the fingerprint specification. Thrilled by the level of e-banking adoption by Nigerians, Giles said that the Touch ID was integrated into the response to users' requests, adding that it is an alternative to PIN. "When you are using a PIN there is always the fear of losing it. However, Touch ID eliminates the fear that someone will see your PIN. It is also faster. In essence, it is an additional feature for users. "Some of the more recent features on the app address accessibility. It is exciting and more interactive.
Given the upsurge in digital business, Diamond bank is also investing in awareness and has trained a lot of dedicated staff who teach customers how to use the app to solve their day-to-day lifestyle needs rather than coming to the banking hall" he added. Meanwhile, Giles challenged telecommunication operators in the country to give priority to increasing data penetration, describing it as a sure way to achieve a win-win relationship between them and their customers.
Also Read: The Complete difference between PayPal FnF and PayPal GnS
Source: vanguardngr