TECH
Complete Guide On How To Unlock Spectranet Huawei E5573s-606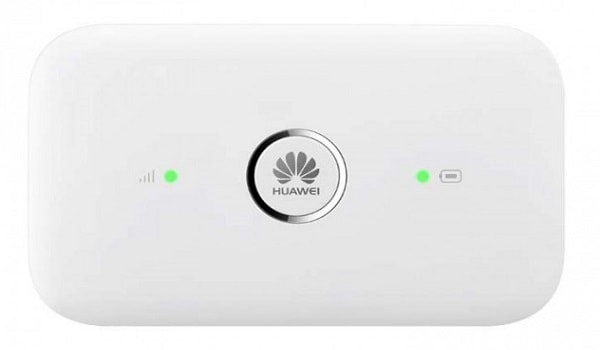 Today, I will walk you through the steps on how to unlock the Spectranet Huawei E5573s-606 which allows access to a fast 4G network offered by major networks in Nigeria. Days after buying mine, I did some research on how to unlock it and I found some useful tutorials online but none of them was written in detail because after following the steps, I got stuck along the line and it took me two days before I finally figured out the solution. For this reason, I decided to write an article to help others.
TOOLS REQUIRED
The following tools will be required for the unlocking process 
Latest HiLink Drivers ( download it HERE ) 
Or Latest Huawei HiLink driver V5 (download it HERE ) 
Huawei E5573s-606 firmware version (download it HERE ) 
Huawei E5573s-320 firmware version (download it HERE ) 
Huawei Unlock code calculator (download it HERE ) 
Universal master code generator (download it HERE ) 
WEB UI for E5573-606  (download HERE ) 

A Huawei  Spectranet E5573s- 606 MiFi (Fully charged ) plus another network SIM card 

A computer and a supported/working USB cable 

Good internet connection
Also read: The Complete difference between PayPal FnF and PayPal GnS
STEPS TO UNLOCK

 
Good, if you have Downloaded all the above files on your computer, follow the following steps;
Unzip and install the Mobile partner driver

Unzip and install the Huawei Hilink driver, once your installation is completed, reboot your computer so that the drivers can be fully updated with your computer.

At this point, open your MIFI ROUTER to check for the IMEI NO under the battery, copy the IMEI into your clipboard or write it on paper. Also copy down the following details ( USER ID , PASSWORD,WIFI KEY )
4.   Now insert an unsupported sim into your Spectranet Huawei E5573s-606 router and connect it to your computer via USB cable.
5.   Unzip and launch the universal master code generator.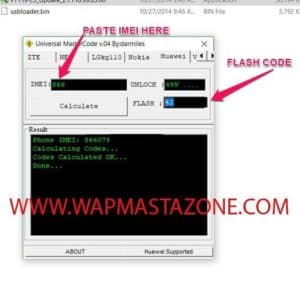 Also read: How to Download Netflix v7.103.0 Premium Unlocked For Android
6.  put in your IMEI and click on CALCULATE
7.  Copy the FLASH CODE to a notepad or write it on paper which will later serve as a password. 
8.  Unzip and install the Huawei Unlock Code Calculator 
9.  Locate the first Huawei_E5573s- 606_Firmware_21.110.99.03.00_general firmware that you downloaded, unzip it, and run the file P711S-E5- update_21.110.99.03.00.exe  
10. It will request for a password, now paste the Flash Code you copied as the password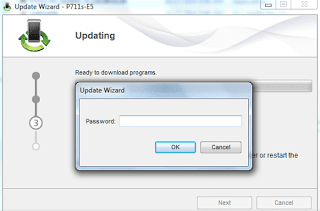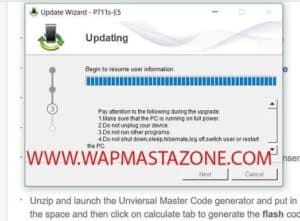 11. Wait till the process finish and you see update successful.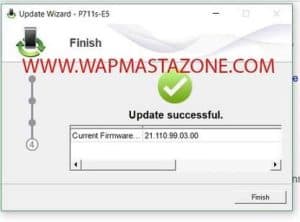 12. It is at this point that most users have issues. The HUAWEI MODEM NEEDS TO SHOW UP UNDER PORTS BEFORE THE UNLOCKER CAN CALCULATE THE UNLOCK code.
      TO check if the modern is visible under ports.
           a. Press WINDOW KEY plus X
            b. CLICK ON DEVICE MANAGER
            c. Then click on PORTS to confirm, You should see two lists of Huawei Modern, if you can't locate it under port, you may check under USB devices. if it is listed there, then you are good to proceed with the next step.
            d. If you still can't find it, consider installing another version of HUAWEI MOBILE PARTNER, with this you should get the modem to show up under ports.
13.  Now unzip and launch the Huawei code calculator that you downloaded earlier and then click on the read tab, then click on CALCULATE to generate your UNLOCK CODE copy down the unlock code into your notepad or write it on a paper.
Also Read: 9 Most Deadliest Computer Viruses that Stood the Test of Time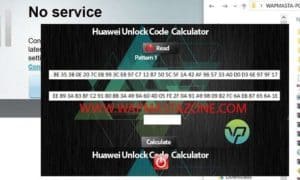 14. INSTALL a WEB UI for e5573 606 that you downloaded earlier. ( This interface will enable you to connect to the device via WIFI ).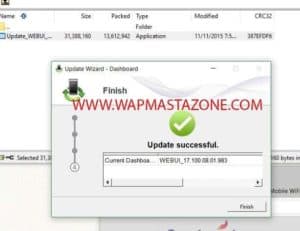 15.  Unzip 2nd Huawei E5573s-320 firmware 21.180.17.00.00_general, launch the  file E5573_Update_21.180.17.00.00 . it will now ask for the password again and will immediately start updating the firmware into the modem and the drivers will also be automatically installed.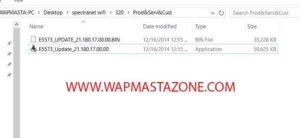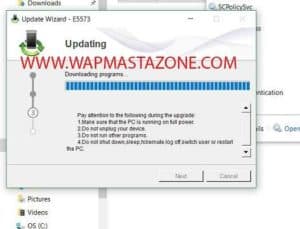 16. Wait till the process finish and you see the update successful.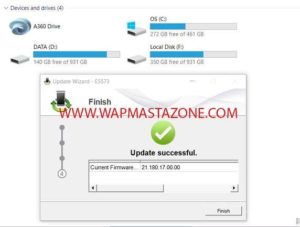 17. Now disconnect your Mifi Router from your USB cable, then connect using wifi. It will request for a password, then enter the WIFI key which you copied earlier from the back of your MIFI .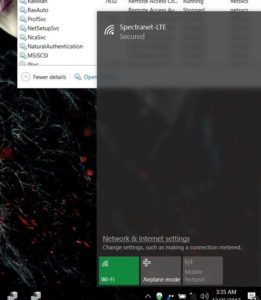 Also read: 21 Best Sites to Download TV Series and Movies for Free in 2021
18.  Once you connect through WIFI , a page will auto load and open on one of your web browsers requesting you to insert your SIM LOCK CODE.
19.  Insert the unlock code you got at step 13
20.  A dialog box will pop up requesting you to input your username and password. input the username and password at the back of your MIFI Router which you copied down earlier ( the user and password are mostly "admin and admin")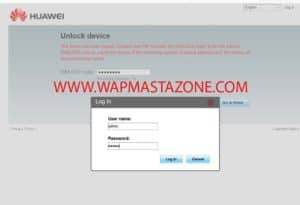 21.  Click on log-in and wait for the process to be implemented, in a blink of an eye, your network provider would appear, and finally, you have successfully unlock your Spectranet Huawei E5573s-606 .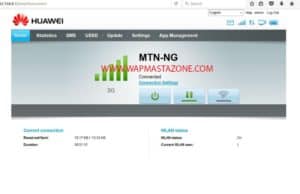 Also Read: How to Unhide or Hide Caller-ID on Infinix Android Phone
We love to hear from you, comment below, and share.