AIRTEL
NETWORK PROVIDER
Airtel Smartrybe Night Plan Activation and Deactivation code
Airtel night plan, Airtel Smartrybe Night Plan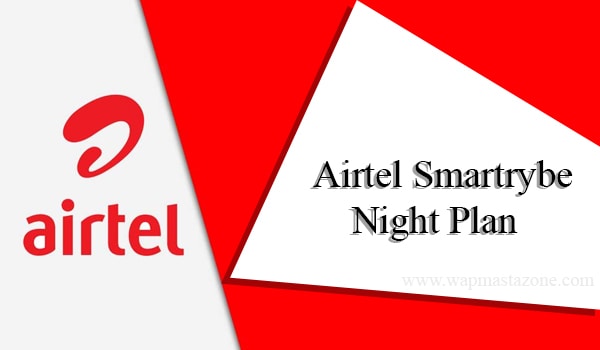 Airtel night plan – Airtel smartrybe night plan is a package that allows subscribers to get 500mb for N25 and 1.5Gb with just N200 and enjoy cheap data rates when browsing at night. You can activate the plan by using USSD codes.
This plan allows you to surf the net from 12am-5am. To enjoy the smartrybe Airtel night plan you have to first migrate to the plan.
Also read: How to Check Airtel Number
Suggested read: All Airtel Data Plan Prices, Subscription Code & Bundles Plan
Note that this offer is only available to Airtel Smartrybe Tariff Plan Subscribers.
How To Migrate To Smartrybe
Simply dail *312# 
then select 1

to confirm the migration.
For 1.5GB Night-Plan Activation Code
Dial *312#
Press 3 to get the Trybe offers.
Then press 2 to subscribe for the N200-1500MB.

This is only Valid between 12am-5am.
Also Read: How to Stop Auto Renewal on Airtel in Nigeria
For 500MB Night-Plan Activation Code
Dial *312#
then Press 3 to confirm the Trybe activation.
Then Press 1 to subscribe for the N25-500MB.

This is only Valid between 12am-5am.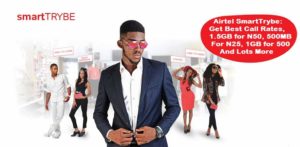 How To Deactivate Airtel-Night Plan
To deactivate the Plan, simply Dial *121*5# 
Also Read: How to Check SIM Registration Status for All Networks in Nigeria
How To Check Airtel Night-Plan Balance
To check your Airtel Night plan balance;
Simply dial *141#
Then press * and then press SEND
After the "Check data balance" comes up,
then press 7 and press SEND to select "Check data balance".
We love to hear from you, comment below and share.