SMARTPHONE
The World's Smallest Curvature is the Samsung latest OLED Panel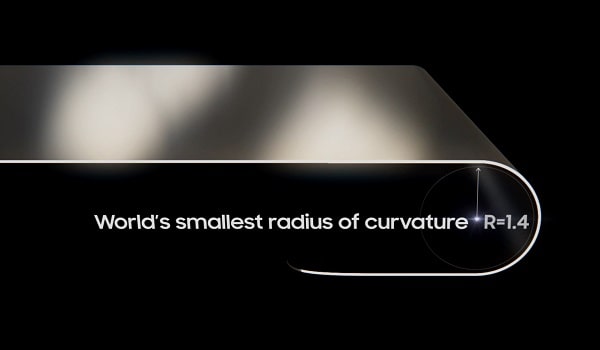 The world's smallest curvature is the Samsung latest OLED panel. Samsung Display has publicly announced its third-generation foldable OLED display panel for marketable reasons. It is alleged to be the panel with the smallest foldable display curvature around the globe. The evaluation has been completed with other related panels from around the world that are offered commercially.
The panel is believed to have a curvature rating of 1.4R which is the smallest in its grouping. For the unqualified ones, the curvature means the gap among the two halves of the panel while it is folded. You can look at the featured image above to get a more idea of what precisely the Radius of curvature suggests.
Also Read: What Search Engine did People Use before Google?
Samsung's latest foldable OLED panel presents up to 7.6-inch in size and 2208 x 1768 pixels resolution. And is the same panel that is on the Galaxy Z Fold 2 launched the previous month. It was the first smartphone to be available commercially with the new display panel. It also boasts of the Ultra-Thin Glass (UTG) on the display that adds a smooth look.
In an official announcement, Samsung Display said:
"With a rapid increase in application usage, fueled by much higher levels of content amidst rising 5G commercialization, demand is already growing for our more advanced form factor. The world's first 1.4R foldable OLED, developed by Samsung Display, will provide consumers with greater value as it delivers near-perfect folding and outstanding image quality."
When talking about durability, the board is tested for up to 200,000 foldings by the Bureau Veritas. This hints that users of the phones with the panel have nothing to worry about as it won't get damaged after continual folding and unfolding.
Also Read: How to Unhide or Hide Caller-ID on Infinix Android Phone
We love to hear from you, please comment and share.