Samsung
Samsung Galaxy S21 to Launch early to Rival iPhone 12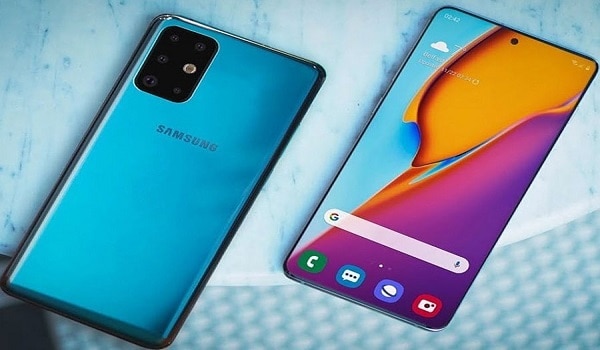 According to all the rumors going around, The Samsung Galaxy S21 will be launched earlier than expected so as to rival iPhone 12.
Based on the latest leaks it has been alleged that the phone is going to launch sooner around January 2021, this means we should be expecting the Samsung S21 in the first of 2021.
This report is coming from an unusual source; Jon Prosser has been popular for only predicting Apple collections. However, this time around he revealed the news concerning the upcoming Samsung S21 stating when the phone could be launched.
Samsung Galaxy S21, S21+, S21 Ultra 👀

Announcement: January 14, 2021
Pre-order: January 14, 2021

Launch: January 29, 2021

Black, White, Grey, Silver, Violet and Pink

— not jon prosser (@jon_prosser) November 3, 2020
The Galaxy S20 announced February this year was slightly earlier than the 2019 models, though it was later released March 6. Going by this if Samsung releases the S21 in the first month of 2021 it will make it 5weeks earlier than when it released last year's models.
The tweet also noted what colors the Galaxy S21 will come in, which doesn't seem too dissimilar from the S10 range. Sadly, it's not keeping the same flamboyant color design of the Samsung Galaxy S20 FE, but there appears to be plenty of arrays. Options consist of black, white, grey, silver, violet, and pink.
Additionally, it's not known yet in which colors and models will be available in these colors, and we shouldn't accurately anticipate the whole Galaxy S21 range to be offered in all six shades.
Rumor also says that Samsung has been planning for an early release for some time now, and we've also seen the news that the company has now begun part production on the S21 Ultra, a month and a half earlier than normal.
Outshine Apple, knock off Huawei
Samsung is planning to launch the S21 in January so as to fill the void which Huawei left by not presenting Google Play support because of the company sanctions from the U.S. Government. Although, it is also believed that Samsung shifts its S21 launch date because of the delayed iPhone 12 launch.
The plan is to attempt and outshine Apple by releasing a new flagship just only some months after Cupertino, even if that will work is not yet known.
For now, as well heard a few pieces about the ordinary Galaxy S21 and the S21 Ultra, but nothing about a potential S21 Plus currently. It is also revealed that a new pair of Galaxy Buds, called "Buds Beyond," will be coming with the S21 launch but no news about the specs is known yet.
We love to hear from you, please comment and share.