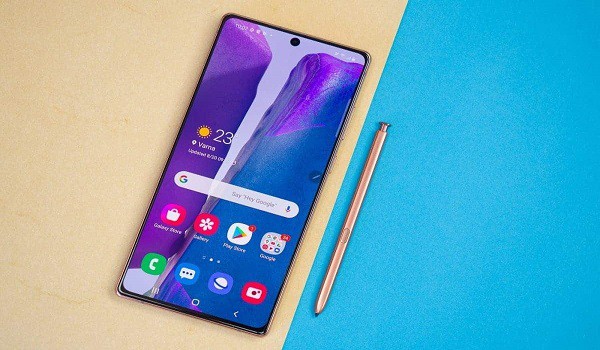 The Samsung  Galaxy S21 new leaks have made it known that a budget version of both S21 Samsung's flagship foldable. Prior to this new leak, the Samsung Galaxy S21 has seen some verified leaks about its specs.
Leaker Max Weinbach Tweeted with his account to list off Samsung's entire flagship models for 2021. Some of the names listed did not come as surprise however the most interesting out of the listings are the Z Fold FE and S21 FE.
We have been waiting for Samsung to make more FE models available after it launched the Galaxy S20 FE some months ago, rumors have been going around that in the summer that a phone which was thought to be Galaxy Fold Lite will be launching. While all we have are names to go on, for now, it's exciting to see which phones are actually about to be launched.
Samsung flagships to expect this year:

S21 FE
S21
S21+
S21 Ultra
Z Fold 3
Z Flip 3
Z Fold FE

— Max Weinbach (@MaxWinebach) November 15, 2020
A lot of the Models that were revealed by Weinbach to be released in 2021 can be easily presumed to be launching. There are three Galaxy S21 models in the standard Galaxy S21, Galaxy S21 Plus, and Galaxy S21 Ultra to equal the Galaxy S20, Galaxy S20 Plus, and Galaxy S20 Ultra. On the foldable part, we should anticipate a Galaxy Z Flip 3 and a Galaxy Z Fold 3, which are follow-ups to Galaxy Z Flip 2 and the Galaxy Z Fold 2.
What's more appealing is that this list actually did not mention sequels to the Galaxy Note 20. We've before now seen leaks of the Galaxy S21 Ultra being well-matched with a stylus, which made us deduced that the Galaxy Note line was in danger. Add that to comments on how Samsung will not be adding a Note 21 to the Note series supply chain. After an irregular start with the mechanically defective Galaxy Fold in 2019, Samsung has ascertained foldable phones as justifiable, even though it is expensive. With the Note 21 apparently a no-show, it's looking like the two halves of Samsung's flagship contribution are going to be slates and foldable body type phones.
3 of these devices will have SPen support.

— Max Weinbach (@MaxWinebach) November 15, 2020
In another tweet, Weinbach furthermore mentions that three of the devices he listed will support the S Pen feature. Assuming that the previous leak was right and one of those is the Galaxy S21 Ultra, then our speculation would be that the second could be the Z Fold 3 and the third probably will be the Z Fold FE. Styluses are known to design large displays mostly, and that's precisely what the Z Fold series offers in its folding bodywork, so it looks like a usual fit.
All the Samsung phones listed by Weinbach are dully expected to be coming out by 2021. The S21 series is said to be coming in January this year and not its usual February release window. If last year is something to go by, the Galaxy Z Flip 2 might be debuting at this event. The Z Fold 3, Z Fold FE, and S21 FE may come out later in the third quarter of 2021, the time when the Galaxy note is usually unveiled.
We love to hear from you, please comment and share.