MTN
NETWORK PROVIDER
MTN Digital Bank – How to Open a MoMo PSB Account
MTN Digital Bank Now in Full Operation, Momo PSB Account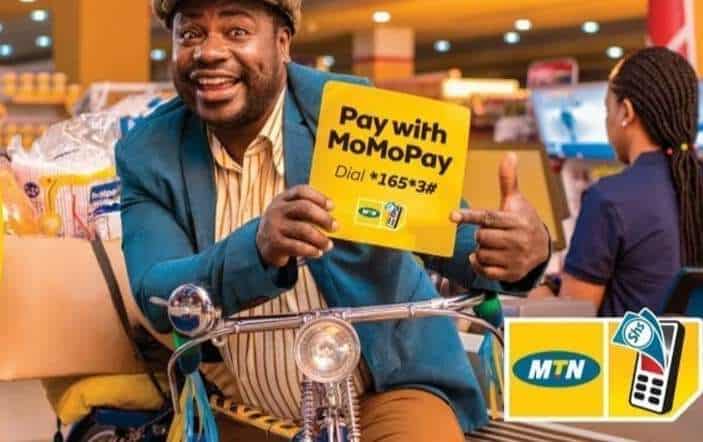 MTN Digital bank – The payment service bank MOMO PSB from MTN Nigeria which got approval from the Nigerian service regulator early in April is now in full operation in Nigeria.
This means that payment units can now offer several services provided by commercial banks, the notable exception being disallowance from issuing credit and processing foreign exchange deals.

As MTN Nigeria's CEO Karl Toriola. wrote;
"This is an important milestone for MTN Nigeria in our mission to support the government's drive towards financial inclusion in Nigeria,"


"Not just for those in urban centres and markets, but also people in rural and remote areas of the country who remain excluded from the financial system,"
Also read: MTN Unveils VoLTE Call Services – How to Start Using MTN VoLTE
MTN Group Limited, the Johannesburg-based parent company of MTN Nigeria, has its fintech business valued at $5 billion, roughly double the valuation of Airtel Africa, which was at $2.65 billion last year.
The company now stands as the most valuable company in Nigeria. It grew its financial service by 23%, its data revenue by 55%, and its fintech revenue by 57%. MTN's 4G network now covers 70% of the population, up from 60% in December 2020.
Even though there are other companies already in this space, none has the advantage and financial commitment as MTN. This license will increase competition, particularly among commercial banks and Fintechs.
As MoMo PSB digital bank operation began, customers can now open their accounts without stress. Customers can buy cards, pay bills, and buy data. With this new development, MTN is e-energized the banking system through mobile money banking.
Also read: MTN Unveils Promotional Data Offer – Enjoy 30% Discount
What Can MTN's Momo do with the PSB License in Nigeria?
Investment: it is now possible for them to invest a percentage of the deposits received into FGN and CBN Securities.
Deposit: can accept deposits and provide savings accounts to its customers — individuals and small businesses.
Payment Cards: it is now possible for them to issue debit and prepaid cards and manage electronic wallets.
Cross-border Transfers: can help with cross-border transfers using all of the options accepted by the Central bank of Nigeria.
How to Open Momo PSB Account
dial *671# using any mobile number,

then choose a four-digit pin, and that's all!

once you open an account you will automatically be allocated a wallet. 

you have now successfully opened a MoMo PSB wallet, where your MTN phone number is your account number.
You will also receive a free N100 which you can use to recharge or buy data directly from your momo wallet.
How to Send Money Using a MoMo wallet?
You only need a person's mobile number in order to send money to a friend, family member on MoMo wallet.
Also Read:  How to Check Glo Data Balance and Airtime Balance in Nigeria in 2022
How Can I Transfer Money Using a MoMo wallet?
To transfer money from your MoMo wallet;
Go to your other bank app and choose 'AccessYello and Beta' as the bank name (Soon to be replaced by MoMo PSB)
Input your MoMo PSB number without the first 0 as the account number, i.e. '8030000123'

You can also deposit money into your MoMo PSB wallet at MoMo agents.
How to withdraw cash from My MoMo wallet Account?
You have to visit a MoMo Agent in order to withdraw cash from your MoMo PSB wallet. There will be a feature to locate agents on the app.  Already, MTN has over 300,000 mobile money agents in Nigeria, and more will add more in the coming years.  There will be three tiers for transaction limits:

Tier 1 — Maximum single transaction limit of N50,000, daily transaction limit of N100,000, and maximum cumulative balance of N300,000.

Tier 2 — Maximum single transaction limit of N200,000 and maximum cumulative balance of N500,000.

Tier 3 — Maximum single transaction limit of N5,000,000 and no limit on cumulative balance

Visit the MoMo Agent website for more details 
What Services are Available on MoMo?
Through your MoMo wallet,
you can send money to any mobile phone in the country

you can buy airtime, data, and as well pay bills.
What MTN's Momo cannot do with the PSB License;
Loans: MoMo can not issue loans, advances, and guarantees.
Foreign Exchange: Except for remittances, trading in foreign exchange is prohibited.
Insurance: It is also not allowed to issue insurance products.
Also read: How to Call or Contact MTN Customer Care in Nigeria
How to Become a Momo Agent/Requirements for MoMo Agents
Step 1: Check to affirm if you meet the requirements below.
Have an existing business or willing to invest in the agency business.

Have a Brick & Mortar/Immovable retail shop e.g. Pharmacy Pop & Mom Shop located in high foot traffic.

Viable means of identification (National ID, Driver's License, International passport, or Voters card).

Readiness to provide 1 passport photograph.

Capability to provide a Working Capital of N20,000 and above.
Step 2: Visit the nearest MTN outlet to pick up the form & submit your details
Step 3: Click here to download the application form
Step 4: Our field staff will contact you for a planned visit to ascertain your suitability
How to become a MoMo Agent by Self Onboarding
Dial *502# with your MTN phone number.

You receive a prompt to approve your MTN SIM registration details to be used as your MoMo wallet ID KYC

Select 1 Yes to accept the T&C and to continue to the next step.

Create your 4-digit PIN as prompted.

Reconfirm your 4 digit PIN

Your new MoMo Agent wallet is created

You get USSD and SMS notifications confirming your new MoMo Agent wallet
Read more on momoagent website
Also Read: How to Check MTN, Glo, 9mobile and Airtel Number in Nigeria