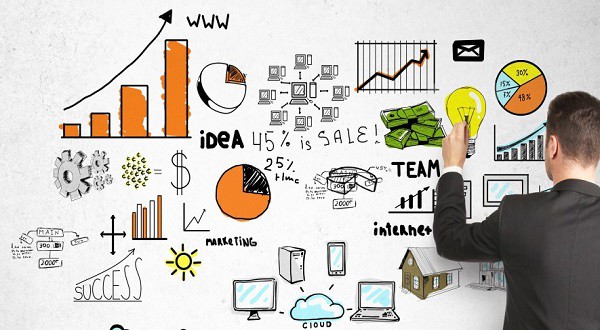 While many are agitating for change, thousands of graduates are also hoping and searching for jobs. but, for how long do we have to hope or wait? Do you know that with little cash you can start a business of your own. Below are the lists of 15 business ideas you can start with 150k or less;
1. POP Corn Business:
Most of us like POPcorn, in fact, the statistic has shown that 70 percent of people that goes to cinema prefer to eat popcorn with soft drinks, you can only guess how much CINEMAS makes from it. We walk across the street and we buy from people who takes it as a side hustle but never cross out mind that it's a good business to start with little cash. You only need little knowledge of how it's done, Bags of corn, Nylon, salt, butter, and sugar. The beauty of this is when it is properly done, the aroma will attract its customers. You can buy a Manual sealing machine on Konga, jumia or amazon.
Also read: Top 16 Free Business Directories
Must Read: What Search Engine did People Use before Google?
2. Snail Farming Business:
In Nigeria, snail farming is more popular due to its relatively cheap cost of startup and if you market your products well, your business will thrive. This is a business you can start from your backyard but requires patience as it can take almost a year before they reach maturity.
3. Digital Marketing Business:
The success of any business is in the ability to effectively reach its teeming customer, and this can be achieved via effective marketing. Get a used laptop and smartphone; temporarily your smartphone can act as your hotspot. Passion and persistence are the key.
4. Electronic and Mobile Accessories Business:
Such as Pouches, Chargers, USB cables HDMI cables, earphones and more can be sourced from eBay, Alibaba, AliExpress, Deal Extreme etc. The more you buy the lower the price, Shipment won't cost you much because they are light in weight. You can start selling on social media by advertising on Jumia , Konga, Instagram, etc.
Also read: Important Reasons Why you Need Pinterest to Promote your Business
Must Read: 9 Most Deadliest Computer Viruses that Stood the Test of Time
5. Production of chinchin, Zobo, or Smoothies:
This is one of the simplest of all, it only requires little effort with greater results. With little capital, you can render this service. Little marketing with proper packaging and you will see a good return.
6. Home Service Barber:
This is another profitable small-scale business. The beautiful thing about this is you bring your services to your clients for an extra token above regular. For this, you might need to learn how to cut hair before starting, then buy a clipper and other needed equipment for a start.
7. Adire Business:
The 7th on the list of 15 business ideas is Adire business. Adire is the common local method of making/designing clothes in Nigeria where you can get one adire for N2500 and sell around N5000 of above. Guys/ladies use it to sow befitting dresses, stylish dresses, etc. You can even act as a mini supplier to tailors and other people who wish to resell them.
8. POS Business:
TO start an E-payment and POS Business, you need to get a POS Machine from your bank and activate online banking. if you live in a place where you don't have many banks, you can handle e-payments for people and make your small change. People have been doing this business for some time and I believe you might have used this service in the past.
Also read: 15 Best Free VPN for Android, iPhone and Computer Users
9. OKRIKA (Fairly Used Cloths):
Such as Jeans, Tops, t-shirts, shoes, etc. They could be sourced at Badagry, even Cotonou. With 150K you can start this business on a small scale. Wash them and package them neatly. Good packaging will bring you more customers.
10. Laundry/Cleaning Services:
Some People are so busy throughout the day that they find washing of their clothes and cleaning of their apartment burdensome, and even their weekends are mostly engaged. You can simply engage in this service and make your money from it. The more apartments you clean during the weekend, the more money you make. You can get customers by making some posters or by going to ministries. You can even voice out using social media.
11. Internet Services:
Forget the extensive coverage of the internet and the fact that people can assess it on their phones; do you know how much applicants pay just to have Jamb applications filled online? All you need is a small computer, a good internet connection, printer, and ISP. Do you know students pay as much as 1k per application?, Find a good location to set up, or a school environment would be a good start.
12. Bead Making Business:
I'm sure this is the service most ladies would have much interest in. All you need is training, passion, creativity, unique designs and styles, then adequate marketing. You absolutely don't need up to150k to start this business.
Also read: How To Make $100/day on Fiverr – Complete Guide
13. Home Cooking and Delivery:
You will find ladies in this category because it's what they love doing. Some do it with passion, some do it for fun, so do it just to please their family. But let's think beyond the home. You can actually start a small-scale business cook variety of meals and apply customer services. You don't even need a big shop or store to start. You can run it from your home and get your return.
14. Tutorial classes:
You know fingers are not equal, students come from different family backgrounds and This explains the fact that most of them don't catch up with all they are taught in school. In this regard, Parents want their children to perform well, so they try to organize extra tutorial classes either part-time or full-time. This is where you come in, you can offer to teach students and get paid by their parents. you can as well partner as a lesson teacher with some coaching centers where you get paid for your service.
Also Read: The Complete difference between PayPal FnF and PayPal GnS
15. Re-investing your Money:
The last on the list of 15 business ideas is for you to re-invest your money. in an existing business, Not everyone has the head for business but they can sniff opportunities. You can always sow your money as operating capital and draft an agreement on profit sharing. this way you can make more money.
We love to hear from you, comment below, and share this post.