SMARTPHONE
BlackBerry to Terminate Support for BlackBerry OS legacy Devices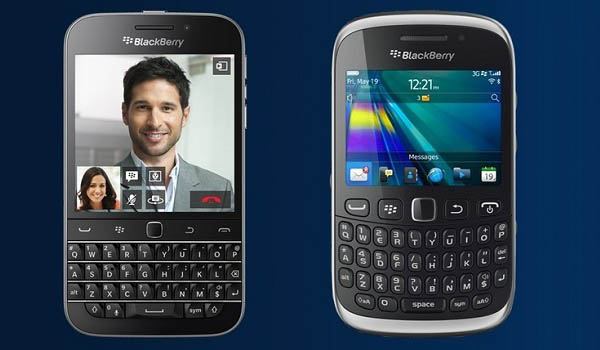 Blackberry remains one of the insane smartphone to have ever been designed with the uniqueness of its messanger. But time shall pass and old things shall pass away. The advent of technology has changed and Blackberry went into extinction. 
But has it really gone into extinction? maybe not!. As of recent blackberry announced that it will terminate support for blackberry OS legacy devices. 
If blackberry is still in the market, then it's definitely not like what we have in early 2000 since many smartphones have taken over the market. The rise of Android smartphones, iPhones and the gave-out of the blackberry messenger ended its rain. By 2015, when blackberry decided to start offering Android-powered phones, it was already late. Many of the young generations may not know blackberry but its rain will never be forgotten.
Also read: Amazon is Shutting Down Alexa.com
Before the turn to Android OS, BlackBerry was running its own operating system which was widely known as "Blackberry OS". The sad news now is that users who are still holding on to those older devices would not be able to use them going forward as BlackBerry has announced that it will end support for BlackBerry OS devices on January 4th, 2022. This will affect devices running BlackBerry OS 7.1 or earlier, BlackBerry 10, and BlackBerry PlayBook OS 2.1 or earlier.
Also read: Oppo Find N – OPPO's First Foldable Phone to launch on December 15
This was stated in the official announcement that; "devices running these legacy services and software through either carrier or Wi-Fi connections will no longer reliably function, including for data, phone calls, SMS and 9-1-1 functionality." This will also affect the functionality of many of the BlackBerry apps like BlackBerry Link, BlackBerry Desktop Manager, BlackBerry World, BlackBerry Protect, and BlackBerry Blend, and BlackBerry Messenger.
PlayBook OS on the order hand is a dedicated operating system meant for BlackBerry's tablet called PlayBook. It was launched in 2012 when the tablet market was fairly young but it did not make any waves. We hope this post will help you prepare for the storm.
What do you think?, let us know in the comment section. 
Also read: 9 Most Deadliest Computer Viruses that Stood the Test of Time