9Mobile
NETWORK PROVIDER
9mobile Data Plans and 9mobile Data Code 2023
9mobile Data Plans, 9mobile data code, Etisalat Data Plans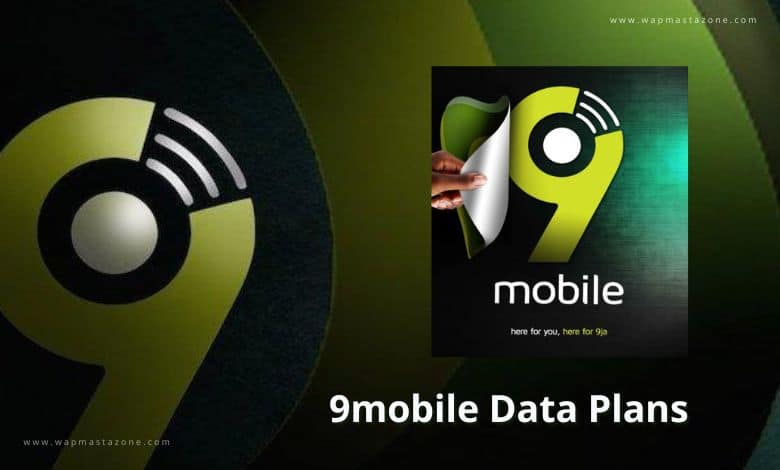 In this article, you will learn about 9mobile Data Plans and 9mobile data codes. I will explore the various 9mobile data plans with the corresponding USSD codes for quick and seamless activation.
9mobile is a leading telecommunications provider that offers a wide range of services, including voice calls, data plans, and mobile internet connectivity. With a strong focus on providing reliable and high-speed internet access, 9mobile has garnered a loyal customer base across the country.
One of the key offerings of 9mobile is its diverse range of data plans designed to suit various user needs and preferences. This includes daily, weekly, monthly data plans, and yearly plans.
Whether you are a light data user who needs internet access for basic browsing and messaging or a heavy data consumer who requires substantial bandwidth for streaming and downloads, 9mobile has a plan for everyone.
9mobile Data Plans and 9mobile data code
9mobile Daily Data Plans
Etisalat Daily Data Plans
Data Plans
Prices
Usage Period
9mobile data code
25MB
₦50
1 Day (24 hrs.)
*229*3*8#
100MB
₦100
1 Day (24 hrs.)
*229*3*1#
650MB
₦200
1 Day (24 hrs.)
*229*3*2#
1GB + Social
₦300
1 Day (24 hrs.)
*229*3*3#
2GB + Social
₦500
3 Days (72 hrs.)
*229*3*4#
Also read: How to Check Data Balance on 9mobile
9mobile Weekly Data Plans
Etisalat Weekly Data Plans
Data Plans
Prices
Usage Period
9mobile data code
250MB
₦200
1 Week (7 days).
*299*2*10#
1GB + Social
₦500
1 Week (7 days).
*299*2*1#
7GB + Social
₦1,500
1 Week (7 days).
*299*2*2#
Etisalat Monthly Data Plans
Etisalat Monthly Data Plans
Data Plans
Prices
Usage Period
9mobile data code
500MB
₦500
1 Month (30 days).
*299*2*12#
1.5GB
₦1,000
1 Month (30 days).
*299*2*7#
2GB
₦1,200
1 Month (30 days).
*299*2*25#
3GB
₦1,500
1 Month (30 days).
*299*2*3#
4.5GB
₦2,000
1 Month (30 days).
*299*2*8#
11GB
₦4,000
1 Month (30 days).
*299*2*36#
15GB
₦5,000
1 Month (30 days)
*299*2*37#
40GB
₦10,000
1 Month (30 days).
*299*4*1#
75GB
₦15,000
1 Month (30 days).
*299*2*4#
75GB
₦25,000
3 Months (90 days).
*299*5*1#
165GB
₦50,000
6 Months (180 days).
*299*5*2#
Also read: How to Borrow Airtime from 9mobile
Etisalat Night & Weekend Data Plans
Etisalat Night & Weekend Data Plans
Data Plans
Prices
Usage Period
9mobile data code
1GB
₦200
24 Hrs. (11pm – 5am)
*229*3*11#
3GB
₦1,000
30 Days (7pm – 6:59am everyday).
*229*3*12#
7GB
₦2,000
30 Days (7pm – 6:59am everyday).
*229*3*13#
Etisalat Yearly Data Plan
Etisalat Yearly data Plans
Data Plans
Prices
Usage Period
9mobile data code
365GB
₦100,000
1 Year (365 days)
*299*5*3#
Also read: How to Check MTN, Glo, 9mobile and Airtel Number in Nigeria
You might like – SEO Optimizer