GUEST POST
Solving Your Printer Issues – Things you Should do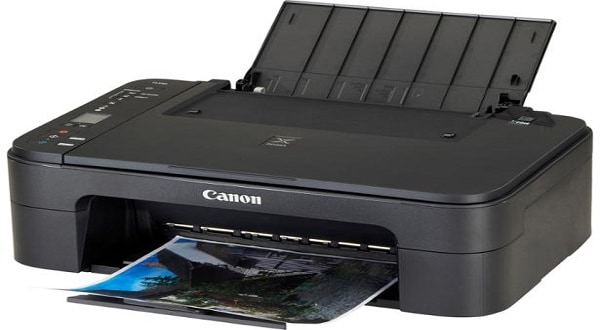 Solving your printer issues can be very easy if you know what to do. Have you ever experienced a printer breakdown just when you need it the most? You are not alone. Printers are usually a staple at offices and even in our homes because they are used to make copies of important documents like a resume, an application form, or even your child's homework. Unfortunately, a multitude of problems and issues can arise when using a printer, and most of the time, no one ever knows what to do to fix it.
I'm happy to tell you that those days will soon be gone because here are the most common printer issues and how to solve them yourself. Next time there's a printer jam at the office, you'll know what to do.
Also Read: 9 Most Deadliest Computer Viruses that Stood the Test of Time
Printer won't print
The most common problem with a printer is that it doesn't print. Oftentimes, this error does not have any warning signs or notifications. You're just caught with an inoperable printer not knowing what to do. Understanding these common problems means, solving your printer issues would be easy. The basic things you should check are:
Is the printer connected to the computer?
If it is a wireless printer, is it properly synced via Bluetooth or WiFi?
Is the printer driver and software properly installed?
Does the printer have ink?
Is the printer on pause or hold?
Does the printer have paper?
If after all these troubleshooting checkups, you're still found with a printer that does not want to print, look for the manual and read its troubleshooting steps or contact tech support as a last resort.
Also Read: 21 Best Sites to Download TV Series and Movies for Free in 2021
Printer is printing odd characters and texts
When a printer is printing you something other than what your document is showing, this usually means that your drivers are outdated. For a printer to function at its optimum, its drivers and software should be regularly updated to the latest version. To avoid this from happening in the future, disconnect and reconnect your printer regularly as well.
Ink Levels
Sometimes your printer will tell you that you are low on ink even if you can obviously tell that there is still enough left. Printers are designed to warn us that our ink levels are low a few days or weeks before we actually run out of ink. If your printer is signaling you to change your ink, don't replace it just yet. Purchase the new ink for backup and let your old ink run its course until you see a difference in the pages being printed out. If your document is barely readable, that's the best time to change your ink.
Also Read: What Search Engine did People Use before Google?
Slow printers
Depending on the model, some printers print really fast while others take time. If you really want to speed things up, consider lowering your text and printer quality. This not only speeds up the printing process but can also save you ink.
Printing in Draft Mode also ensures fast printing.
Paper jams
Paper jams can be really annoying and yet one of the most common printer issues. This happens because of a wrong alignment in your printer's feed. Ensure that you are using the correct alignment for the paper and document size needed. Another possible cause is that a small piece of paper or debris is trapped inside your printer. Try to open the latch on your printer and carefully remove this. Also, overfilling your printer's tray with paper causes paper jams as well so put just the right amount.
Also Read: The Complete difference between PayPal FnF and PayPal GnS
This post was written by Joel Ekstein. He's the Author and Editor for Protect-o