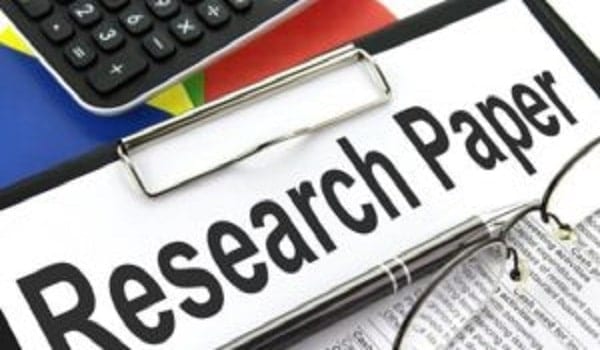 Writing a college research paper often causes panic for many college and university students. This is because they imagine the possibility of failure, which happens due to inevitable mistakes that seem to persist year after year. You don't have to fall into the same mistakes made by students who want to write a research paper. Being aware of these mistakes helps you avoid them and provides you with the best way to produce a paper that will win the approval of your teachers or professors. This is why reading up, and possibly understanding the pitfalls should be the first thing to do.
To give you a clue into why students keep making the same mistakes over and over, here are possible causes stated by a group of professional academic experts from a college research paper writing service which assists students in writing.
Useful tool: Free Article rewriter
Also read: Article Rewriting Tool – How to Use Free Article Rewriter
7 Mistakes to Avoid When Writing a College Research Paper
1. Little or No Research in the Choice of a Thesis Statement
The stress of student life can be so overwhelming that you have little time to scrutinize the subject of your paper. This inevitably will make the writing difficult, and as a result, you will lose focus and interest in the long run. Conducting proper research will ensure that you have the needed materials and a secure connection with the subject.

Research papers in college are serious business. You cannot successfully write a college research paper if you don't carry out the appropriate research requirements necessary to complete the research.

It's crucial you understand the subject topic behind your research paper. Discuss this extensively with your supervisor, and ask all your pressing questions before you begin to work on the assignment yourself. You can always go back to your supervisor if you have any confusion and have he/she help you sort it out.

For example, if you are tasked to carry out some research on the increasing crime rates in New York, you are expected to present facts and figures that either support or counter the thesis statement. You would be making a big mistake if you go on to write about the history of New York rather than tackle the situation at hand.

Remember to use the right research method for your project. You can get your professor to help you out with the adequate research method required for generating the necessary data for your project.
Also read: 13 Strategies for Becoming an Effective Writer
2. Grammar Errors
Grammatical errors will ruin your research paper. It's crucial you thoroughly to edit it before you give it up for submission. A good example of a grammar error that could ruin your research work is passive words. Do your best to avoid them when you proofread and edit your content. Good luck!
3. Lack of a Strong Thesis Statement
After you have selected the right subject, the next thing is to create a thesis statement strong enough to guarantee a successful paper. Your paper should clearly show the specific stance you have taken concerning the topic. You should concentrate on one idea and design the work in a way that it leads to further discussion or research.

Your thesis should be genuine and compelling so that any reader who picks it up to read will be convinced by the evidence you advanced in the research.
Your thesis statement should be convincing. It must solve a real question and provide a problem that needs to be addressed. You should also make sure your supervisor handles every process and help you out with the right thesis statement before you proceed with other aspects of your project.
Also read: 15 Creative Writing Techniques
4. Poor Structural Arrangement
Your research paper must follow the designated fundamental arrangement and order of organization, or it would not be comprehensible.
A perfect example of poorly structured research is research without the introduction, insight into the research methodology, body, and conclusion. If you fail to follow this order, it will be extremely difficult to analyze your work.
5. Lack of Connections between Thesis Statement and Supporting Statements
You should always make appropriate connections between your main thesis statement and the supporting statements. The supporting accounts provide the bulk of the body of the entire research, and that means you have to make sure that they explain further what the thesis is all about through examples, theories, and pieces of evidence.

Since most of your readers are educated, it is fair that you provide factual data and precise information that cannot be refuted by any scholar until a better and more reliable evidence is discovered.

For example, if you are in support of the increasing crime rates in New York while your research talks about the measures put in place to promote the city globally; your research will lack cohesion.

Before you conclude on the thesis statement for your project, it's crucial you have the supporting statements ready, so you can compare and ensure they are in line with the purpose of the research. Conflicting thesis and supporting statements are a sign of unprofessional writing and should be avoided at all cost.
Also read: 15 Mistakes to Avoid When Writing a College Research Paper
6. Poor Structure of Relevant Data to Support Statements
Before you conclude on your reports, you should have the right data to support your statement, or they would not hold water.
For example, when you talk about the crime rates in New York, you should support your statements with valid data like police reports, paper publications to nail down your statements.
7. Inability to Provide and Cite Sources
One of the mistakes you should try to avoid is writing research without providing the source of your data through referencing and citations. Every academic or research work often comes with a section that recognizes the scholars and places where the data used in the thesis were obtained. You may decide to use MLA Style or any other style of your choice. However, you should find out from your supervisor or professor the approved manner for the paper you are writing. You don't want to get low grade due to the inability to follow instructions.

The good news today is that you now have access to apps and software that can help you in writing your college research papers from scratch. It doesn't matter whether you want APA style or MLA style format, available formatting software can help you arrange your work nicely and attractively.

Writing a thesis or college research paper shouldn't cause panic to you as a student. Once you understand and avoid the possible pitfalls, you are good to go. The important thing is to focus on the areas mentioned above and work towards creating a thesis that will not only contain the necessary information but also provide a well-structured and formatted work that looks professional and of a high-quality standard.
Also read: The Pros and Cons of Automated and Manual Article Rewriting
Also Read: 9 Most Important SEO Guides to Help you Rank First Page on Google