MTN
NETWORK PROVIDER
MTN Setup New Portal For NIN and SIM Card Linking
How to link NIN to MTN phone number?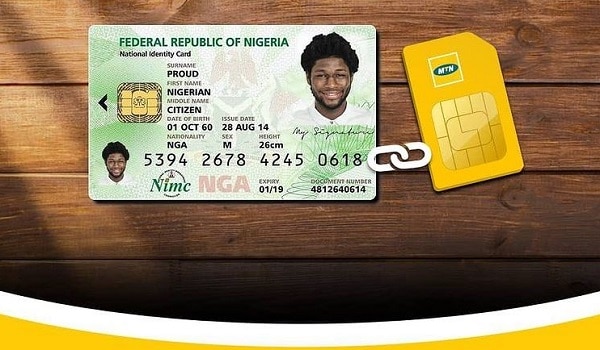 Recently, Nigerian Communications Communication (NCC) issued an order to all network providers operating in Nigeria that all Subscribers without NIN linked to their phone number would be suspended, and subscribers were given a two-week ultimatum to complete the NIM sync. A lot of concerns have been raised about the ultimatum and concerns about subscribers' gatherings in service centers during this COVID19 period, in which most are yet to be answered.
Also Read: How to Call or Contact MTN Customer Care in Nigeria
In this regard, MTN has responded to the directives from the Nigerian Communications Communication (NCC). MTN has created a new portal where the subscribers can link their NIN to their SIM details. but this implementation would only be of benefit to the educated people who know what to do.
Click here to Access the MTN Portal
This registration portal allows all concerned parties to submit their details, in which first name, last name, middle name, phone number, and National identity number (NIN) are mandatory.
After NINs' submission through the MTN form, the MTN team would then run the details through the NIMC database for further verification.
MTN ng on Instagram released a new update that would allow subscribers to link the NIN to their phone number by dialing * 785 # on their phone.
the new update from MTN ng reads ;
Y'ello you can now link
your National Identification Number (NIN) to your mobile number on the MTN network.
Simply dial * 785 # or click link in bio to get started
Following the concerns that subscribers have raised with respect to this decision by NCC and the ultimatum, the Nigeria house of Reps begged the Federal Government to extend the deadline by 10 weeks.
Speaking on the floor of the House, the minority leader, Ndudi Elumelu, described the timing as "wrong." He futher said, "the timing is very wrong because Nigerians have not been properly sensitized.
He further said that the decision from NCC during this pandemic might lead to another unrest in the country.
Is it possible to link the NIN to more than one SIM?
This question was asked by a subscriber on the MTN twitter page if it is possible to link your NIN to more than one SIM, and according to the MTN response, it is possible. You can see this confirmation from MTN's official Twitter page response to one of their subscribers.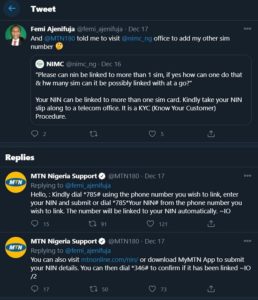 How to link NIN to MTN phone number?
You can link your NIN to your MTN line by using any of the four easy ways below;
Using the USSD Code *785*NIN#

Visit MyMTN App

Txt your NIN number to 785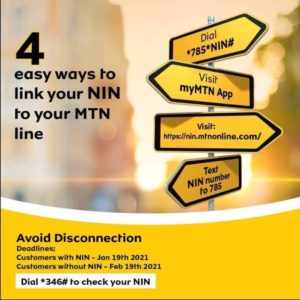 How To Check NIN On MTN
Simply dial the code *346# on your MTN line

Then press 1 to retrieve your NIN.

The NIN USSD code checker works for all networks.
We love to hear from you, comment below, and share.