WHATSAPP
More Features Coming But Terrible News for Millions of WhatsApp Users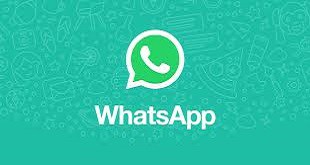 The Facebook-owned messaging service is looking set to release a swathe of new features in the coming months including a new Dark Mode and Swipe to Reply as discussed earlier.
However, whilst some users will get access to an even better WhatsApp experience, it seems millions will now struggle to access their accounts, most especially those who are still running older operating system.
WhatsApp revealed recently that it was stopping support for many older devices, stating: "This was a tough decision for us to make, but the right one in order to give people better ways to keep in touch with friends, family, and loved ones using WhatsApp.
If you use one of these affected mobile devices, we recommend upgrading to a newer Android, iPhone, or Windows Phone."The initial 2016 block was extended to 2020 but now it seems some iPhone owners are being hit by the support issues now.
In an update to their support page, WhatsApp says:
"WhatsApp for iPhone requires iOS 8 or later. On iOS 7.1.2, you can no longer create new accounts or reverify existing accounts.
"If WhatsApp is currently active on your iOS 7.1.2 device, you will be able to use it until February 1, 2020. iOS 6 and older are no longer supported.
"For the best experience, we recommend you use the latest version of iOS available for your phone. Please visit the Apple Support website to learn how to update your iPhone's software.'