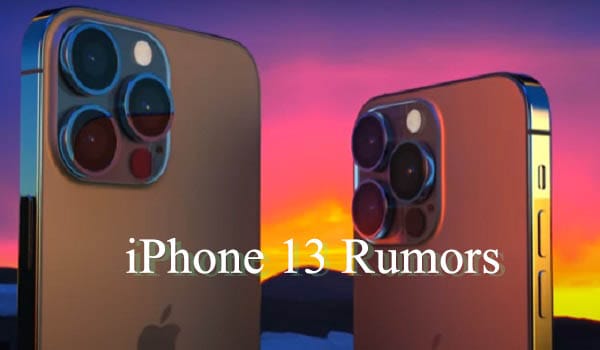 The rumour circulating about iPhone 13 has it that the Phone 13 will support LEO satellite communication, which would allow users to make calls and texts without a SIM card.
The apple iPhone 13 is also rumoured to feature a longer battery life, increased refresh rate, upped camera specs, new color options, new design, amidst others. It appears Apple will continue its trend by also another new radio technology to the upcoming phone.
According to the rumor from Apple analyst, Ming-Chi Kuo stated in a message to investors that he expects the next iPhone13 models to include the LEO satellite mode of communication. iPhone13 users could send messages and make phone calls even if they were outside where there is no network coverage.
Also read: 9 Main Reasons Why your Emails Go to Spam – Solutions
A survey by SellCell, reported on by MacRumors, that 44% of the current iPhone users plan to upgrade to one of the iPhone13 models when it becomes available.
Another article from 2019 was the first to disclose Apple's studies on employing satellite technology to beam data to iPhones. However, it's the first time we've heard that the functionality would be included in the upcoming iPhone13.
It is also predicted by Kuo that the iPhone 13 lineup will feature four phones; the iPhone 13 Pro Max, iPhone 13 Pro,  iPhone 13, and iPhone 13 Mini.
As Kuo predicts, LEO satellite communication may also be used by Apple's forthcoming AR headset, the Apple Car, and other Internet-of-Things devices in the future, including the Apple Watch. It is also predicted that Apple's iPhone 13 will employ a modified version of Qualcomm's X60 baseband modem chip,  which will be used for satellite communications.
Also read: Pegasus Spyware – The Most Intelligent Spyware Ever Built
A report from cnet also stated that a rumour from Weibo (Chinese social media platform) in early June suggested that the iPhone 13 lineup batteries will be larger batteries than that of the iPhone 12 lineup. 
Since this is still a rumour, it's unclear if Apple can proxy satellite communications to regular cell towers, or whether it'll just operate with Apple's own services like iMessage and FaceTime. Yet, uncertainty surrounds whether or not satellite features. If features like GPS would be free or would be charged at a certain fee.
When it comes to design, it is expected that the iphone13 will have a similar design to iphone13 with few modifications. The article on cnet has it that the rumoured sizes would be;
iPhone13 Mini: 5.4-inch

iPhone13: 6.1-inch

iPhone13 Pro: 6.1-inch

iPhone13 Pro Max: 6.7-inch

When is the Apple iPhone 13 coming out?
Apple's iPhone13 lineup is expected to be announced in September as predicted. Let's wait while everything unfolds.
Also read: How to Prevent Facebook Hack – Complete Guide