TECH
How to Check BVN in Nigeria
How to Check BVN, How to Check BVN in Nigeria, how to check bvn number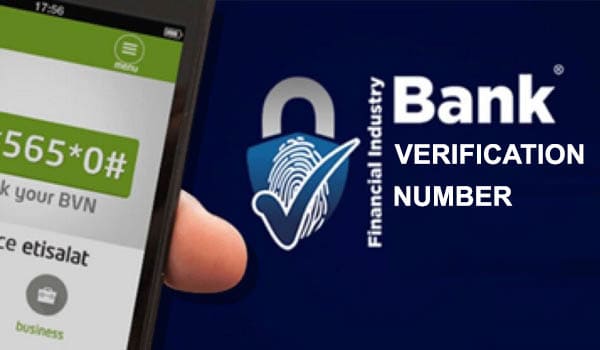 How to Check BVN, how to check bvn number
– Last updated: 15.04.2022
BVN is otherwise known as Bank Verification Number and was introduced by the Nigerian Federal Government for the purpose of protecting customers' financial accounts and monitoring for fraud and money laundering.
BVN has now become an important part of the Nigerian banking sector and it's also mandatory for every Nigerian account holder. An individual with multiple accounts can only have one BVN which can then be linked to all the user's accounts and SIM cards. This allows CBN to easily monitor every individual. This article will show you how to Check-BVN in Nigeria and how to register if you are yet to do so.
Also read: Top 15 Business Schools in Nigeria
How to Check-BVN on GLO, MTN, Airtel, and 9mobile Via USSD Code
Simply follow  the steps below using USSD code;
How To Check BVN On MTN
Dial *565*0# on your MTN SIM to see your BVN
How To Check BVN On GLO
Dial *565*0# on your GLO SIM to see your BVN
How To Check BVN On Airtel
Dial *565*0# on your AIRTEL SIM to find your BVN
How To Check BVN On 9Mobile
Dial *565*0# on your 9MOBILE SIM to see your BVN
Note: Please note that there is a service charge of N20 for using the USSD code irrespective of the service provider. The phone number must also be the number linked to your bank account.
The above code is applicable to all banks except for GT bank, To find your BVN on GTB, simply dial *737*6*1#
Also read: Pegasus Spyware – The Most Intelligent Spyware Ever Built
How to Check your BVN Using Mobile APP in Nigeria
Some banks also provide the option of checking your BVN directly on your bank app.
Log in to your bank app and check the menu to see if the option is available.
You will receive a message like the one below if you are yet to register;
"Sorry your number is not enrolled on the BVN platform. Thank you for using BVN service. You have been charged N20 for this service."
How to Register your BVN in Nigeria
If you are yet to register your BVN, simply follow the steps below;
Visit your bank branch

Go to the support area, request and fill out the BVN enrolment form

Submit the form after filling

Your biometric data will be taken after and you will be given an acknowledgment slip

Your BVN will be activated and you'll receive it after 24 hours.
Also read: How to Unhide or Hide Caller-ID on Infinix Android Phone