SMARTPHONE
Google Pixel 5 and Pixel 4a 5G with Snapdragon 765G SoC launched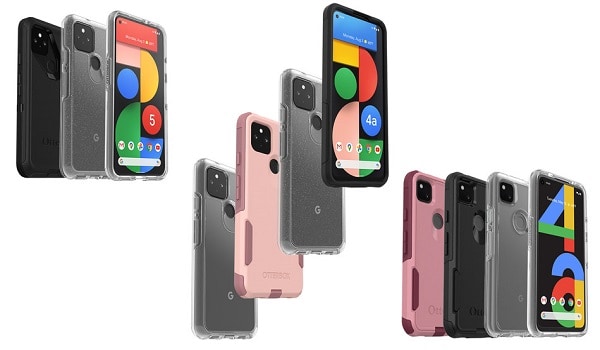 Google Pixel 5 and Pixel 4a 5G have finally been launched after several leaks for so long. Google unveiled the two phones at its "Launch Night In" the event where it also took the hush-up of its other hardware.
We are properly meeting the two phones via this official event as the leaks have posed sufficient help before now and exposed every bit about them.
Amid several of the new things that Google speaks on at the event is the ultra-wide lens on the two phones. Furthermore, the latest phones obtain Super Res Zoom and Cinematic Pan. Google also discusses the new editor in Google Photos that allows you to do more than earlier. Google in addition announced that the new Pixel phones arrive with all-day batteries which will last up to 48 hours with Extreme Battery Saver mode. They together come with the Titan M security chip as well to maintain your on-device data safe and protected. In addition, both of them are guaranteed to get three years of software and security updates.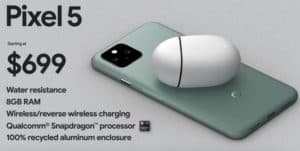 Beginning with Pixel 5, the device has a matte glass finish at the back and has an aluminum body. It features a 6-inch full HD+ OLED display with Gorilla Glass 6 protection and 90Hz refresh rate and HDR support. The whole package is running on a Snapdragon 765G processor and this allowed it to be a 5G-capable phone but on Android flagship.
The Pixel 5 is powered by a 4,080mAh battery with support for 18W fast-charging. It runs Android 11 and is IP68 certified which makes it dust and water-resistant to some extent and up to some level.
Pixel 5 offers 12.2MP primary sensor with f/1.7 aperture and a 16MP secondary sensor with f/2.2 aperture. The camera setup is supported with Dual Pixel PDAF, OIS and EIS, and 4K video recording capabilities. The selfie camera is 8MP and it is located within the punch-hole carved on the top left corner of the display.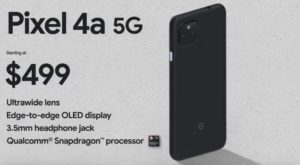 Pixel 4a 5G is undoubtedly cannibalizing the Pixel 5 in various phases, with its dual cameras or processor. But there are additional parts too, where it differs. There are several features and capabilities that the device falls short of. For example, the Pixel 4a 5G does not have a 90Hz display and nor does it have Corning Gorilla Glass 6 protection. It relatively has low-end qualities here to maintain the general price low.
The Pixel 4a 5G shares a similar resolution as the new 5th-generation Pixel phone, although it has a slightly larger screen size – 6.2-inch, which is as well larger than the Pixel 4a.
The new Pixel 4a 5G is running on the Snapdragon 765G processor and has a dual-camera arrangement with a 12.2MP main lens and 16MP ultra-wide lens. It has is an 8MP camera on the face that is located within a punch-hole. It packs a 3.5mm headphone jack, somewhat which is absent from the Pixel 4a. The processor comes with 6GB RAM and the phone is powered by a 3,885mAh battery.
And Finally, Google presents a quick distinction between its Pixel 4a, Pixel 4a 5G, and Pixel 5 phones.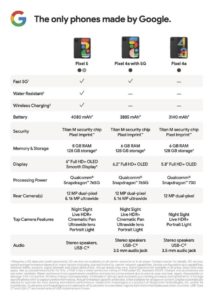 Google Pixel 5 is priced at $699 and the Pixel 4a 5G is available for $499. Pixel 4a 5G and Pixel 5 will be obtainable in Japan on October 15 and in the US then it will come to eight other countries – Australia, Canada, France, Germany, Ireland, Japan, Taiwan, United Kingdom, from November. When you buy a Pixel 4a 5G or Pixel 5, you will receive 100GB of storage with Google One for 3 months, Google Play Pass, and Gold/Silver Status on Play Points, Stadia, and YouTube Premium trial for 3 months.
Pixel 5 will be available in Black and Green color options, while the Pixel 4a 5G gets a single Black color option.
We love to hear from you, please comment and share.