BUSINESS
How to Borrow FirstBank Loan Using USSD Code
FirstBank Loan, First bank loan, First Bank Loan code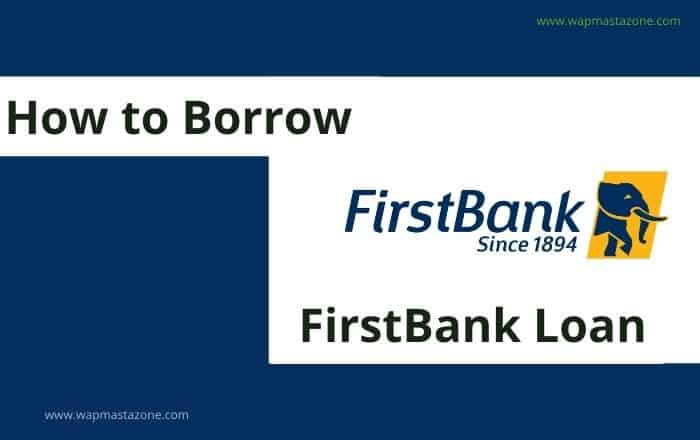 In this post, I will share with you how to borrow FirstBank loan using the USSD code. As we move away from the traditional way of borrowing loans, technology is making life easier for us as it is now possible to borrow loans using USSD.

FirstBank Loan, First bank loan, First Bank Loan code, First bank quick loan code
First advance loans service enables customers to borrow loans and payback after 30 days with very little interest of 2.5%.
Also read: 7 Brilliant Ways to Make Money Online in Nigeria 2021
Requirements For FirstBank Loan 
To take the FirstBank loan, your account must be a salary account that must have received salary for at least 6 months. Also, there are two main means of getting the loan;
through bank mobile app

through USSD code
What is the interest Rate of First Bank loan
Every Loan taken will attract an interest of 2.5%, which will be charged from the loan provided. Meaning that  195,000 Naira will be credited to your account if you request a loan of 200,000.

How to Borrow Money from FirstBank Using FirstMobile App
To borrow loan through the FirstMobile App, simply follow the steps below;
Download the FirstMobile app on Apple store or play store

then Log in to the App

Open menu options on the top left-hand side

Select "loans" as you can see in the image below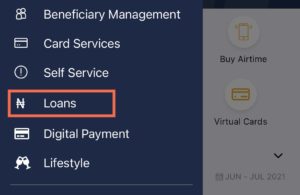 5. Next, select "FirstAdvance"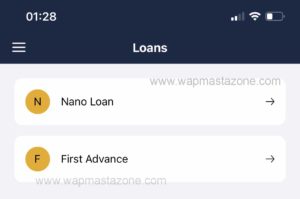 Also read: How To Check First Bank Account Balance in Nigeria in 2021
6. then Accept the terms and condition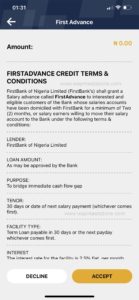 7. Next Menu Option will show your eligible amount and the applicable pricing and fees.
8. Next, input desired loan amount not more than the eligible amount.
9. then enter your transaction pin and send
10. Once successful, the loan will be credited to your salary account.
What is First bank loan code or First bank quick loan code?
The First Bank Loan code is

*894#

How to Borrow Loan From First Bank Using USSD Code
To borrow load from FirstBank using USSD code, simply follow the steps below;
The First Bank Loan code is

*894#

Dial *894# to connect to FirstBank's USSD Banking,

then select 3, (Get Loans)

the next popup will show your eligible loan amount

then enter your desired amount and send

the Interest rate, management fees, and Insurance are displayed

then input a five-digit transaction PIN to accept terms and conditions

the Loan will then be disbursed into your salary account within few minutes.
Also read: The Complete difference between PayPal FnF and PayPal GnS
How To Pay Back First Advance Loan
The process of paying back the first advance loan is automated, as the funds will be automatically deducted from your account on the 30th day. It is required that your account balance matches or exceeds the amount of loan borrowed 30 days earlier,
Also read: Top 15 Business Schools in Nigeria
We love to hear from you, please comment below and share.