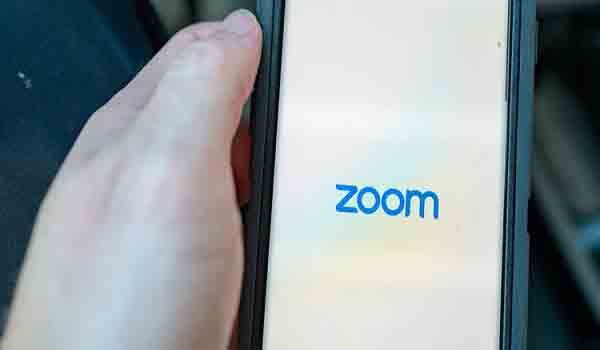 Zoom one of the most popular video calling app for business owners and people alike, over the last few months due to the Covid-19 pandemic, just begun rolling out its latest version on Android, and it has now enabled users to live-stream directly to YouTube.
The Latest version 5.4.0.434 now rolling out via the Google Play Store comes with little tweaked features. The flashlight currently works when using the app. It supports End-to-end encryption and adjusts rolling out to Zoom on all platforms.
Apart from encryption, another major fresh feature in this update is YouTube support for YouTube live streaming on Android devices. Livestreaming from YouTube has been supported on Zoom for pretty a while now, but not on Android, this feature is now offered in the meeting under the overflow menu. Just a tap will initiate a web portal that will redirect users to begin a YouTube live stream on their account. It is actually fast and easy to use.
LATEST ADDITIONS TO THE NEW VERSION
Change ringtone for meeting invites and phone calls

Chat features

Call notifications for busy call queue members

End-to-end (E2E) encryption for meetings

Meeting/webinar features

Meeting features

Minor bug fixes

Opt-out of specific call queues

Phone features

Resolved Issues

Support for live streaming to YouTube on mobile

Support flashlight when sharing camera

Search in channel option added to channel info panel for mobile

Share files with Microsoft SharePoint on mobile
To be able to live-stream from your Zoom app on Android to YouTube, your YouTube account or your brand channel needs to be qualified and join up in live streaming for YouTube.
Other than this, you are required to allow YouTube live streaming on your Zoom account for it to start working on the Android app. Before that, the option basically won't appear.
From the Zoom website, you'll need to go to your account settings,

then go to "In-Meeting (Advanced),"

and toggle on "Allow live streaming meetings."

After this, the option will show on the Android app.
How to Enable Zoom on Android to Livestream to YouTube
Start the webinar or meeting as the host.

Tap More in the meeting/webinar controls.
Tap YouTube.


This will launch your browser and ask you to log in to YouTube.

Select the YouTube channel you wish to stream to (if you have multiple channels).

After you authenticate successfully, you will be allowed to specify the following settings on the Broadcasting to YouTube Live page:

Zoom Meeting title on YouTube: Automatically populated with the Zoom Webinars topic. Access the text box to change it.
Privacy: You can choose Public, Unlisted, or Private.
(Optional) Under Resolution, select Full HD (1080P) when streaming a meeting/webinar if the setting's value is 1080p.

Click the Go Live! button.


You will now see a progress bar, letting you know that your session is being prepared for streaming. The live stream will then begin and be shown.

Return to the Zoom app to continue the meeting or webinar.

Streaming stops when you end the webinar or meeting, or click the LIVE notification in the top-left corner of the meeting/webinar window, tap Stop Live Stream, then confirm by tapping Stop Live Stream again.
We love to hear from you, please comment and share.