YOUTUBE
YouTube Music Includes 'activity bar' to customize homepage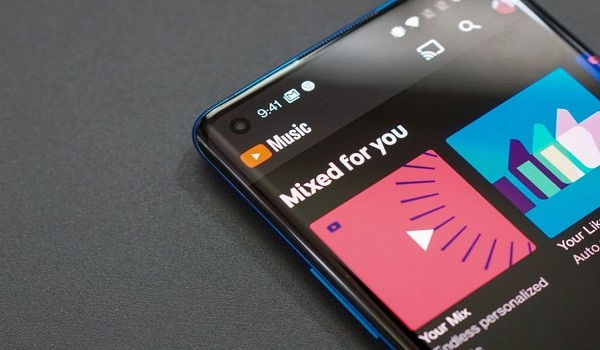 With YouTube Music replacing Play Music on smartphones the YouTube Music continues to add fresh features as of today adding high-level filters that allow users to customize the homepage to their taste and also 6 "My Mixes."
This new additional feed is now featured in four filters: Focus, Relax, Workout, and Commute.
Clicking on any of the items on the activity bar will refresh the feed with modified recommendations and a playlist for everyday tasks.
When you want to begin a workout, click on the Workout icon and it will redirect you to a devoted homepage full of playlists tailored for your workout. Up to four new personalized Workout Mixes will emerge, which will consist of songs you know and always love to hear and also great recommendations.
Feeling mellower and wants some tunes to go with your mood? Go to the Relax or Focus icons and you'll find personalized Mixes to help you calm down and continue.
Apart from the carousel chip getting highlighted, the normal black background will show a fitting header behind the Music logo, Profile avatar, and Microphone icon. This new feature first emerged in the testing version in September.
In the meantime, Google is bringing in more playlists that are algorithmically arranged for you. All the 6 YouTube "My Mixes" feature a "special corner of your music world." The company notes that they are "forever updating."
Choose your vibe and press 'play' to listen to hours of music that consist of some of your favorite songs with new favorites, all joined together via a unified sonic theme. 
This dramatically increases the "Mixed for you" shelf from four items and adds the latest "My Supermix" rebrand. Previously "Your Mix," that flagship playlist "merge all of your type of music together into one for the assorted listening experience." 
These two new features are now offered on both Android and iOS.
We love to hear from you, please comment and share.