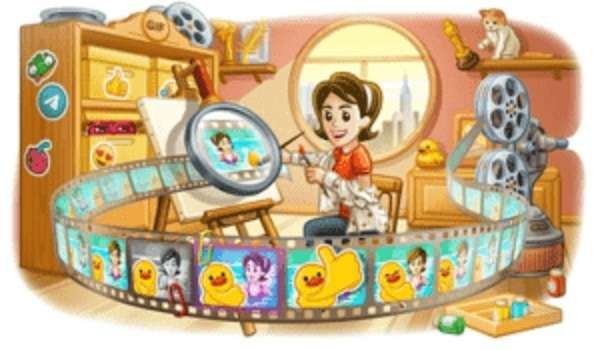 Telegram folks are back with another huge update that brings a number of noteworthy changes. These changes are mostly related to how media content is consumed and how users express themselves on the app. It builds on the already available and feature-rich media editor by adding support for video editing.
The video editing tools will allow users to tweak video settings by adjusting things like contrast, saturation, and brightness. These aspects can be adjusted manually and individually but it also offers an auto-correction option. The latter will analyze the video and make relevant changes to make it look better. A user can even add animated stickers to videos for further customization.
Also read: 9 Best Websites to Download Nigerian Movies
The ability to add animated stickers is also available for static photos. A photo can either be clicked from within the app or one can also import an existing one from the gallery. This will transform the photo into a GIF that will get shared with the recipient. And lastly, users can draw on videos and photos with zooming-in support.
The update brings a revamped GIF search panel for faster searching of relevant GIFs. It now has a trending section to show popular GIFs that are getting shared by other people. It also has multiple tabs represented by commonly shared emotions like a laugh, surprise, okay/agree, disagree, and more. Tapping on a particular tab will bring GIFs related to that particular emotion.
Also read: 21 Best Sites to Download TV Series and Movies for Free in 2021
In case you did not know, Telegram allows users to create chat folders to group chats related to a common theme. The feature was introduced about two months ago and now, it is making it easier to add and remove chats from chat folders. A user simply needs to hold on to any chat and he will get a drop-down menu showing relevant options.
Other noteworthy features include improved animations for messages getting sent, edited, or deleted on Android devices. The media controls and captions on a video will get out of the way faster while playing a video. The wave animation for audio messages has been tweaked a little and all short videos (up to 30 seconds) will now play in a loop.
Also Read: 10 Signs of a Malware Infection on your Computer