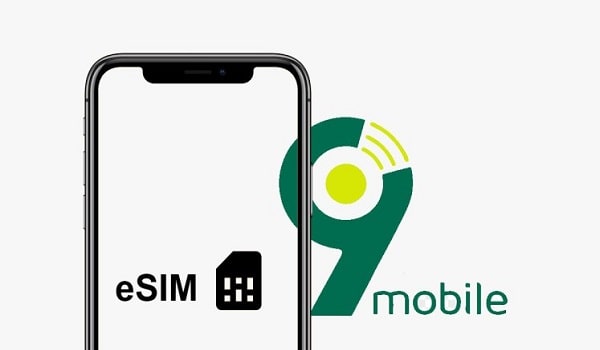 9mobile is now the second Nigerian telecoms network to join the eSIM technology, after the corners of the market leader, MTN Nigeria who formally launched eSIM services a few weeks ago.
The announcement came via a press release, and it describes the 9mobile embedded subscriber identity module (e-SIM technology) concept as a software-based digital chip that comes alongside with a device directly embedded by the manufacturer. "eSIM replaces the usual physical plastic SIM card for compatible devices and starts a whole new spectrum of advantages and potential" the report said.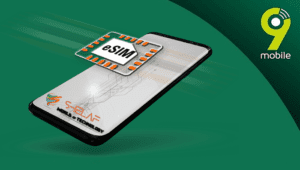 Acting Director, Marketing, Layi Onafowokan, of 9mobile in the publication presented to the media, describe the eSIM launch as the latest development by the company to deliver to its customers the most excellent experience that advanced technology provides.
How to Get 9mobile eSIM:
 All subscribers can go to any of the selected 9mobile Experience Centers to apply for an eSIM activation. A QR code will be provided to scan and download an eSIM profile and perform the common SIM registration.
How to Get 7GB Free Data When You Activate 9mobile eSIM:
 It was also made known at the announcement that customers who activate 9mobile's eSIM service will enjoy up to 7GB data-free and those who wish to change to an eSIM will only do a SIM swap at the selected Experience Centre. Those who buy a new phone and want to switch back to regular SIM have no issues as they will get a physical SIM card at the 9mobile Experience Centre.
Devices Compatible with the 9mobile eSIM:
Google Pixel:               3, 3 XL, 4, and 4 XL.
Apple:                          iPhone 11, 11 Pro, 11 Pro Max, XS, XS Max, and XR.
Samsung:                    Samsung s20 Series.
We love to hear back from you, please comment below and share.