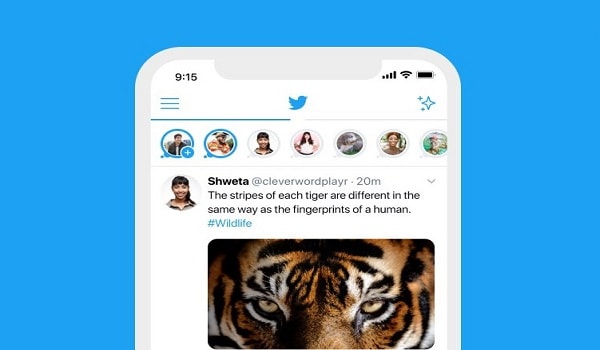 Twitter has revealed that it has begun the rollout of a pair of new features to its users, among it, is the full rollout of Fleets an Instagram Stories-like feature. Twitter has also made it known that it is planning to roll out a new conversational audio feature named Spaces.
The Fleets feature was first tested back in march in some chosen countries, However, Twitter has begun making this new feature available to all its users. The feature is basically Twitter's take on Snapchat and Instagram stories, letting users upload temporary content to their profile.
That thing you didn't Tweet but wanted to but didn't but got so close but then were like nah.

We have a place for that now—Fleets!

Rolling out to everyone starting today. pic.twitter.com/auQAHXZMfH

— Twitter (@Twitter) November 17, 2020
Fleets will be available at the top of the Twitter app, making it similar to the stories carousel on Instagram. Stories posted on Fleets will be available for 24 hours and after then it will vanish.
This is not the only latest feature Twitter will be offering. As the company also launched a new feature 'Space'. Space will let users join virtual rooms and partake in a real-time audio chat with other users. This is similar to Clubhouse, a popular startup that proffers related audio conversation features.
Twitter is rolling out Spaces Cautiously as it is still learning how to manage the audio conversations. The lack of moderation has been one of the key criticisms of the Clubhouse since its launch.
Fleets is presently rolling out to Twitter users, while Spaces will roll out to select users before December 2020. There's no schedule on a full rollout of Spaces to all users as of now.
We love to hear from you, please comment and share.