TECH
Top 5 Chatting and Video Call Applications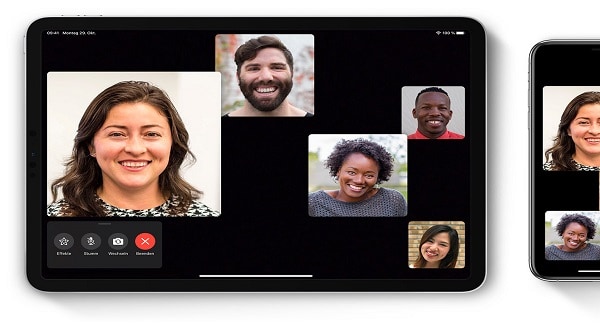 What video call application do you use? in this post I will share with you the Top 5 Chatting and Video Call Applications.  We now live in a digital age where computers and smartphones have become an essential part of our daily activities. we use them in our daily activities and we mostly can't do without them. Back in those days, we write letters and posts but today advancements in technology brought us instant messaging and with this, we can see and talk to our friends and families in a far distance.
Below are the top 5 chatting apps on our list;
Zoom provides online chat services through a cloud-based peer-to-peer software platform and it is used for teleconferencing, telecommuting, distance education, and social relations. it allows up to 100 people on one call and up to 500 people on subscription.
Zoom is the leader in modern enterprise video communications, with an easy, reliable cloud platform for video and audio conferencing, collaboration, chat, and webinars across mobile devices, desktops, telephones, and room systems.
Zoom has been a good platform for several organizations and universities before the corona outbreak and today Universities are widely using it for teaching.
Android users can download here
Also Read: New Features to be Added to Zoom to help track Trolls
Bunch is the first group video chat app for multiplayer games which allows up to 8 friends over video chat. It allows you to party up with friends over the video, and jump into your favorite multiplayer games together. Bunch comes bundled with several awesome multiplayer games you can play with friends. You can also launch many of your favorite multiplayer titles – and play them together over video chat. This app gives room for those who love playing games.
Some of the games that are built-in and exclusively available on Bunch are;  Draw Party, Play pool, Mars Dash, Bunch Pool, Flappy Lives, etc
Android users can download here
3.  FaceTime:
FaceTime has been in existence since 2010. It's a videotelephony app developed by Apple. It is only supported on iOS mobile devices and Macintosh computers that run Mac OS X 10.6.6 and later. FaceTime comes pre-installed on iPhones with a forward-facing camera. It also supports any Macintosh computer equipped with a FaceTime Camera, thereby leaving android out.
Facetime allows up to 32 people on video calls/meetings. The benefits are however not available for android users.
4.  Google Hangouts:
Google Hangouts is a communication platform owned by Google. It was a feature of Google+, Hangouts which was later separated in 2013. It allows uses to chat, share photos, and do video calls. It can accommodate up to 150 people in a chat/video call.
Google Hangout Meet is available for android, iOS, Mac, and Windows users.
Android users can download here
Houseparty is a social networking service that enables group video chatting through mobile and desktop apps. Unlike Facetime, you don't need to call someone. Users receive a notification when friends open the app and can join chats with friends (and friends of friends).
The plus icon in the top right corner allows you to find your contacts, and group multiple people together into a 'Houseparty' for group calls. Or, you can tap the smiley face in the top left and click on Add Friends.
Android users can download here
We love to hear from you, comment below, and share.