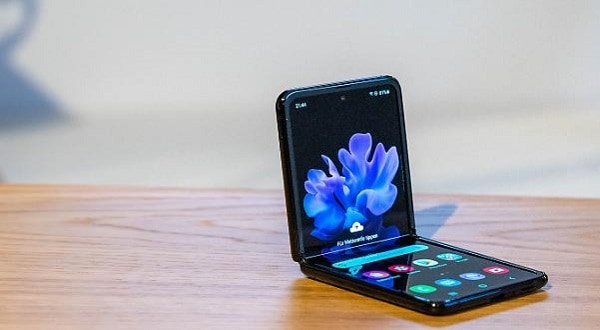 Samsung Galaxy Z Flip durability test has shown that the new Ultra-Thin Glass (UTG) is not that successful and can easily catch scratches. And, now its teardown video has surfaced that shows what's inside this new form factor. iFixit team behind this teardown has covered a few relevant topics that you may be interested in, including the new hinge.
While introducing the Galaxy Z Flip at its Galaxy Unpacked event, Samsung specifically talked about a few important changes that it has made to Galaxy Z Flip compared to its first foldable phone. These include a new hinge and among others. Samsung bragged that the new hinge is capable to stop dust from getting inside with the help of a fiber shield.
The teardown video shows that the Galaxy Z Flip hinge does have brushes to keep the dust from day-to-day incidents away but it may not able to stop much fine dust from getting inside the phone. In fact, Samsung warns the Galaxy Z Flip users on their first usage that the phone is not dust resistant and should strictly be kept away from the dust.
In a dust test, the iFixit team found out that Galaxy Z Flip's hinge does invite some fine dust inside itself. In fact, after the task, a terrible cracking sound can be heard.
In the video, the phone is dropped into a plastic bag filled with purple-colored dust. And, when the teardown was done, the fine particles of the purple dust can be seen inside the hinge. It was also visible near the loudspeaker grill.
The teardown also noted that although the phone isn't rated for dust and water resistance, it was revealed that Samsung has coated the PCBs with a water-resistant layer, which should stop the phone from getting damaged from water splashes.
The teardown video clearly, however, says that the invading of purple dust inside the hinge might not be indicative of general day-to-day usage. The hinge with brushes might have been designed to keep pocket lint and thicker particles of dust away from the hinge rather than the fine dust, like the one used in the test.
We love to hear from you, comment below, and share.