LAPTOP
New MacBook Air with M1 Chipset unveiled at Apple Event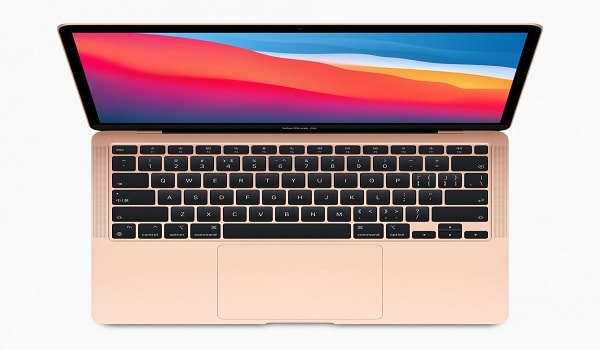 Apple unveiled its first set of MacBooks with the M1 chipset. Apple surprise fans with MacBook Air features as it most famous among the Mac and also happens to be the best selling 13-inch notebook. Its design doesn't really change from the earlier models; however, it is operating on the M1 chipset and not the Intel processors.
The New MacBook is a fanless, silent laptop, with what Apple declares that it is up to 3.5 times the CPU performance of the earlier-gen Air and is also 5 times faster in graphics. The SSDs are believed to be two times faster as well.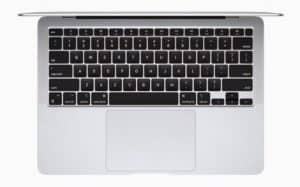 Apart from the more superior performance, it also has better battery life. For browsing the web using Wi-Fi, the new MacBook Air will serve up to 15 hours, at the same time if you just play video offline, it will last for 18 hours. That's 6 more hours than the model released before now, and the best ever battery life in a MacBook Air. Apple also states you will be able to video call two times more than before when it is fully charged once.
The laptop's 13.3-inch 2560×1600 Retina Display has 400 nits of brightness and now supports the P3 color space and, also True Tone tech. It has two Thunderbolt ports with USB 4 support, Wi-Fi 6 out of the box, and Touch ID is still in.
The MacBook Air pre-ordering has begun and it starts from $999, and it is $899 upward for the educational customers. The entry-level model will arrive with an M1 chip with 8 CPU cores and 7 GPU cores, 8GB of RAM, and 256GB of storage. For one additional GPU core and enlarge the storage space, it will cost an extra $250.
It operates on the macOS Big Sur and will begin shipping from next week in Gold, Silver, and Space Gray color variants.
We love to hear from you, please comment and share.