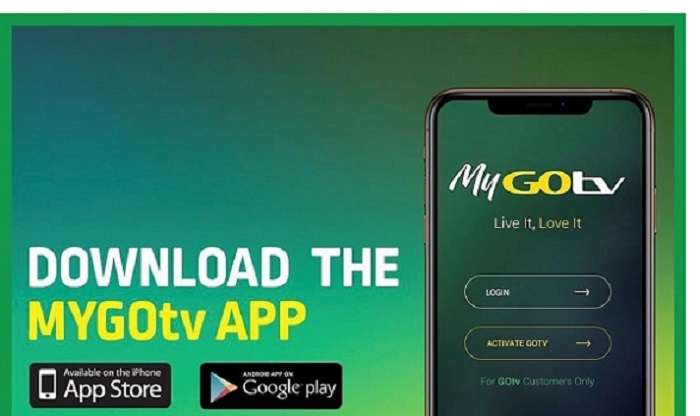 MyGOtv app is a self-service app that allows customers to manage their accounts from their mobile devices anytime, anywhere. You can easily fix errors, pay online, view your account, update your details, renew your subscription, change your package, etc.
MyGOtv self-service app was designed to provide GOtv customers with a simple and easy way to manage their accounts from their Comfort zone.
In this article, I will show you how to download and run the app on Andriod and Apple IOS ;
Also Read: How to do GOTV Subscription from your Mobile phone in Nigeria
Gotv users can get the GOtv Mobile app installed on their Android device or IOS easily. It is free of charge. The gotv app allows you to take your viewing experience to the next level. You can also check when your favorite shows will start, set a reminder, and set the app to notify you when the show is about to begin. see other features below;
Also Read: DStv Compact Channel List and Price in Nigeria
Features of myGotv App
You can fix errors on your TV directly from the app. The app offers you the option of fixing TV errors by using the "Fix errors" section on the app.

You can check your balance with MyGOtv app.

Privacy & Security: The application offers security over your data. Sign in to the app and turn on the security feature.

Retrieve details: You can easily recover your GOTV IUC number from my gotv if you forget it at any time.

You can manage your account directly from the app. You can manage your personal info, upload a profile photo, privacy settings, etc

Upgrade or Downgrade subscription: You can easily downgrade or upgrade your sub directly from the app.

MyGOtv app also allows you to vote for your favorite BBNaija housemate.

you can vote right on the app by clicking on the vote now button, then click on Sign in and enter your cell phone number in the international format e.g. +2348999999999.

enter your chosen password, select your favorite housemate

to enter your number of votes, and cast your vote by clicking VOTE.

Votes on the MyGOtv App are limited to 100 votes per user and are FREE. Data costs apply.
Also Read: Price and Channel List of Gotv Smallie in Nigeria
How to download myGotv app on Andriod & IOS
To download mygotv app,

Goto Google Play Store for android users or
and Apple app store for IOS users.

Open the App and insert the required information in order to explore the full functionalities of the App,

Enjoy
Multichoice has stated that the functionality of the app will continuously be reviewed and updated in order to adapt to digital trends and advancements that will improve user's experience.
GOTV Customer Service
Website click here
Social Media:
How to Open Gotv Account and Activate your Channels