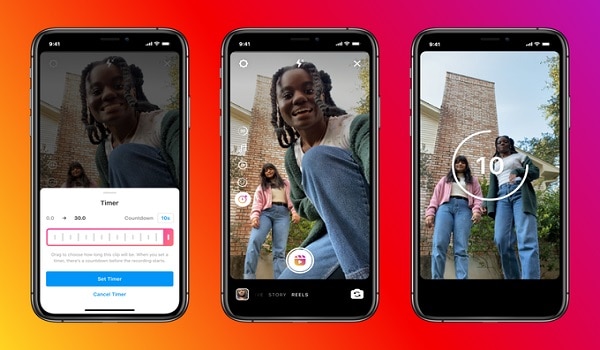 It has been a while since Instagram begins to offer Reels, a short video clip creation feature like TikTok. The team is now expanding Reels features to allow it to be more users friendly. There are three new features associated with video duration, timer, and video editing.
The first main change is that Instagram Reels now allows video creation up to 30 seconds. This has been twice over from the previous maximum of 15 seconds. This should aid users to make longer videos and show additional freedom. The team has additionally extended the timer ability to 10 seconds when recording.
Finally, there are fresh Instagram Reels video editing features. The two features are associated with trimming and deleting clips ahead of sharing on the feature. All of these features should be available with the latest Instagram update as Reels is not an individual application. It exists inside the main application at the place where the Explore section used to be located.
A few Reels updates coming at you:

🤳 Create a reel up to 30 seconds
⏱ Extend the timer to 10 seconds when you're recording
🎬 Trim and delete any clip pic.twitter.com/kVrCEnvC55

— Instagram (@instagram) September 23, 2020
TikTok's future is in doubt with demand for a ban in different parts of the world plus India and the United States. This is has permitted Instagram to get the most out of the condition by presenting its own substitute in the shape of Reels.
We love to hear from you, please comment and share.