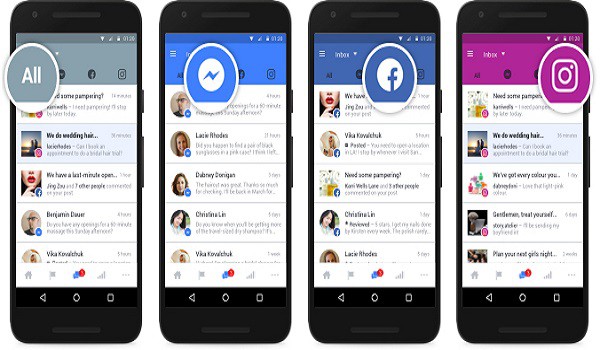 Long-term plans that Facebook has always aim at is to offer cross-platform messaging support across Messenger, Instagram, and Whatsapp. And they have now begun the first phase of the preparation which will allow Instagram direct messages (DMs) to integrate with Facebook Messenger and have started to turn up on iOS and Android.
As reported the integration update is confirmed during a pop-up on the Instagram application. The pop-up says, "There's a New Way to Message on Instagram" followed by a roll of highlighted features. These consist of a new colorful look for chats, emoji reactions, reply messages by swiping, and chatting with friends on Messenger. It is up to the user whether to upgrade to the new integration immediately or later.
As soon as the update is installed, the common Instagram DM icon on the top right corner is replaced by the Messenger app icon. Tapping on that icon will take you to the inbox which is said to be more colorful than before. All messages from the sender are said to switch between blue and purple colors as the user will scroll. All the changes and features are to be working except the capability to chat with Messenger friends directly from Instagram.
This is probable to be because the integration is still in the development phase. We should expect Instagram and Messenger teams to make an effort to better the feature and make it available in future updates. As reported at the beginning of this post that Facebook wants to offer flawless integration across all three messaging apps, it will be a long process until everything starts working as proposed.
We love to hear from you, please comment and share.